7 Sneaky Ways Spaving Can Show Up In Travel Deals
Written by:
Ashley Jones
8 min

read
1686 Views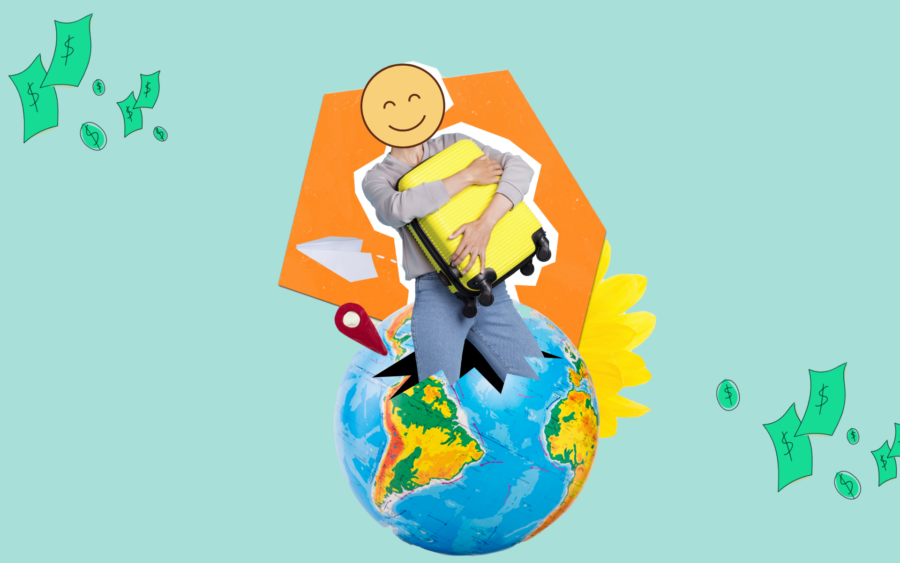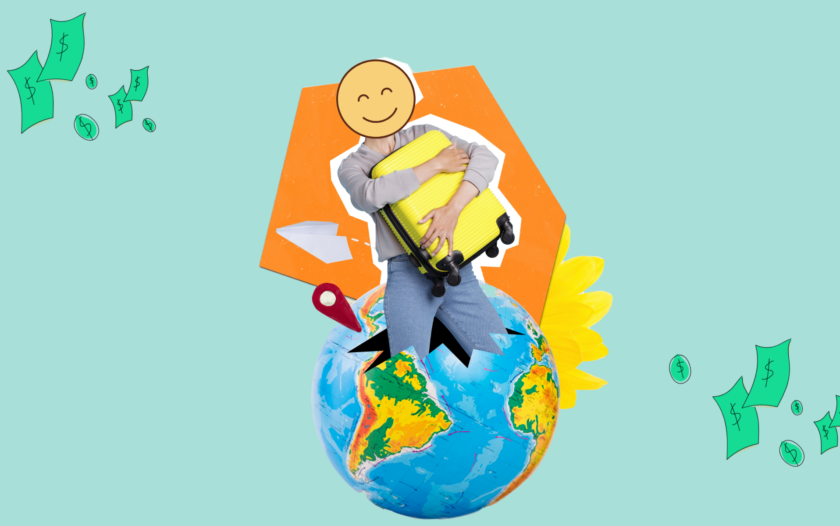 At a Glance
A quick Google search of ways to save money while traveling will give you plenty of tips on what to do and how to do it. But what about what not to do? If you're looking to cut travel costs, knowing what travel "deals" aren't actually deals at all is imperative — like, when spaving shows up in sneaky ways.
Unfamiliar with spaving? If you're traveling, you shouldn't be. Read on to learn what spaving is and why you need to be aware of it when booking your next getaway.
What is spaving?
Spaving is a concept that combines the words "spending" and "saving." Essentially, spaving refers to the act of spending money to save money.
A survey of spending habits from Intuit found that 58% of respondents admit to spaving. In short, people are willing to spend more if they think it will help them save.
Have you ever added an extra item or two to your online shopping cart just to earn free shipping? That's spaving! You spent money on something you didn't originally intend to buy in order to save on shipping fees. Buying things in bulk to lower the cost per item or using a coupon to buy something you don't actually need (simply because you have the coupon and refuse to let it expire) are examples of spaving that are prevalent in many retail spaces.
Sometimes spaving works out in your favor — like not having to buy new shampoo when you run out because you bought it in bulk to save money — but it's not always worth it.
How can spaving impact travel?
Combining the actions of spending and saving, spaving can help you make strategic choices to minimize expenses while still enjoying the best aspects of travel. But it's crucial to be critical of each deal you come across to see if spending more is saving you anything at all.
Below, we take a look at the sneaky ways you might see spaving show up when planning a trip. From timeshare offers to extended stay benefits, sometimes the juice is worth the squeeze, so the speak, but other times, you're just spending more without getting much value in return.
1. Limited-time travel deals
When advertising travel deals that can save travelers money, some common spaving tactics like urgency and exclusivity can be used to draw customers. Hotels, airlines, cruise lines, and popular destinations may offer limited-time deals to urge you to "buy now and save" or take advantage of an "exclusive offer" to save. However, these deals may not wind up saving you money when everything is said and done.
The time constraints of limited-time travel deals are something to consider. If there's a lack of flexibility around travel dates or restrictions and conditions you're not comfortable with, it might be best to skip the deal. You also want to avoid quick decisions if you haven't thoroughly researched the offer. Sometimes, limited-time travel deals have fine print, so take your time to understand what's included and what's excluded, and then decide whether the deal is worth it for you.
Ultimately, taking advantage of limited-time travel offers depends on your personal circumstances, preferences, and risk tolerance. Careful consideration of the pros and cons can help determine if the offer aligns with your travel goals and provides genuine value for your money. Take your budget into consideration, but be aware of price changes and fluctuations, and always compare rates when shopping limited-time travel offers.
Even when you catch an excellent travel sale, vacation planning can make a massive dent in your wallet. If you're considering a personal loan to fund your next trip, you can use Credello's personal loan comparison tool below to see which loan is right for you.
Find & compare the best vacation loans in 2023 We found 6 options for your requirement
Advertiser Disclosure

8.99% - 23.43%
Est. APR Range
$5,000 - $100,000
Loan Amount
Good For: High loan amounts available, no fees
7.99% - 35.99%
Est. APR Range
$2,000 - $36,500
Loan Amount

8.49% - 35.99%
Est. APR Range
$1,000 - $50,000
Loan Amount
Good For: Low loan amount
8.99% - 35.99%
Est. APR Range
$2,000 - $50,000
Loan Amount
Good For: Getting funds quickly
9.95% - 35.99%
Est. APR Range
$2,000 - $35,000
Loan Amount
Good For: Getting funds quickly
21.99% - 35.9%
Est. APR Range
$2,501 - $12,000
Loan Amount
Good For: flexible payment options, fast funds.
Congratulations! You're close to seeing your offers!
Please take a second to review the details you shared earlier
2. City passes or combined attraction passes
The spaving concept of "buying items just to use a coupon" can show up in travel planning in the form of travel passes like CityPASS and Go City. These popular travel passes group together key attractions in major cities into one ticket that gets you a discounted admission rate at each site. However, if you don't plan to see every attraction listed on the pass — or if your plans change mid-trip (which happens!) — you may not actually be saving the amount advertised.
Take, for example, a CityPASS in New York City. Each pass automatically includes admission to The Empire State Building and the American Museum of Natural History. Then, you pick three more attractions to add to your pass at the time of purchase, choosing from a list that includes six historical NYC landmarks. The pass touts a 40% savings over regularly-priced admission, but if you don't make it to all five of your landmarks during your visit, you're not saving the full 40%.
It's worth doing the math to determine which attractions you want to visit and look for savings deals from each site before taking the spavings plunge on a pass that covers multiple activities.
3. Timeshare presentation offers
Many hotels and vacation clubs offer deals on travel in exchange for attending a timeshare presentation on your trip. It's an age-old deal that, it turns out, people are still taking advantage of. Even if you're not in the market to own a timeshare, it's a fantastic travel hack to get a cheap trip or earn travel rewards.
For Prince of Travel, Amy Tung explains why these presentation offers exist. "The timeshare market is a competitive one, and most timeshare vacation clubs will offer some form of incentive for an opportunity to introduce you to their program in the hopes of enticing you to purchase one," she writes. Depending on the company, you can earn free tickets to attractions, points for future travel, or even free accommodations. Another tip from Trung — even if the initial offer is a standard room, you can always request upgrades. Though additional fees may be associated with accommodation upgrades, your overall cost will still be lower.
Anyone who has ever sat through a timeshare presentation can tell you that saying "no" to the sales rep at the end of the session is not always easy. They're salespeople, after all! But, as long as you're aware of the spaving tactics involved and can stick to your budget, this travel hack could be worth it.
4. Accommodation upgrades
If you've ever been offered a room upgrade at a hotel's check-in desk or bumped up to first class on a flight, you know how awesome it can feel to get a free upgrade. But, the key word to pay attention to with these offers is free. Bigger isn't always better when you're paying to upgrade.
Here's a great example of how spaving can creep into upgraded accommodations. Say your hotel of choice offers you an upgraded room with a kitchenette for an additional fee. Awesome, right? You decide to book the room to cook your own meals and save money on dining out. The catch here is that if you wind up not using the kitchenette, you've spent the extra money to upgrade your room and spent money dining out.
When booking a cruise, this spaving tactic can show up as the offer of spending "just a few dollars more" per cabin room extra to choose your own room. If you're not picky about where on the ship your room is located, the money you save is likely better off in your wallet.
Accommodation upgrade offers can be alluring, but again, it's worth doing your homework to see exactly how much value the upgrades are actually offering before you take the plunge.
5. Travel reward credit cards
Credit cards that offer travel rewards are the epitome of travel spaving. You spend money with these cards to earn points that earn travel benefits. With so many travel rewards credit cards on the market, it can take time to determine which one is right for you and which ones will really help you save money when traveling.
Travel reward credit cards can also be tricky to use — transfer restrictions, blackout dates, taxes, and fees all come into play. Some travel rewards credit cards require a significant amount of spending within a specific time frame to earn sign-up bonuses or unlock certain benefits. Meeting these spending requirements could lead to unnecessary spending, negating the savings aspect of having a travel card. Depending on the credit card provider and network, there may also be limitations or restrictions on where the card can be used. This could be problematic if the card doesn't align with your travel plans.
Again, doing your research before you take advantage of this travel-spaving situation is vital.
6. Lengthier hotel stays
Buying more to save defines spaving as a concept, so it makes sense that the length of your trip would come into play as a sneaky way spaving can show up in travel deals. Anytime you see a "stay longer and save" deal at a hotel, it's absolutely worth examining the overall effect an extra night of vacation will cost you. Though the hotel cost per night may decrease, your food costs will increase, and you may have to have an extra day off of work or pay for additional activities on your extra day. Plus, the related costs of your flight, car rental, or other travel-related expenses should be considered. Chances are, if you weren't already planning to be in the area for as many days as the deal offers, it's likely not saving you anything.
7. Product bundling
If you've ever booked an airline ticket, rental car, and hotel stay all in one fell swoop, you know that product bundling can yield savings when traveling. Bundling flights, accommodations, and other travel components together through package deals can often result in savings compared to booking each element separately. But, as with most sneaky ways spaving shows up in travel deals, that's not always the case.
Travel bundles are often restricted to specific companies that partner together, so it's possible that you could find better deals by booking through different individual entities. You just have to be willing to do the legwork to compare prices before taking the plunge to bundle and save on travel deals.
Bottom line
The only way to truly know that you're saving money when traveling is to do your homework. Research, call around, ask questions, and don't be afraid to say "no" to deals that aren't actually going to work out in your best interest.