A complete guide to financing your travel for summer 2023
Written by:
Anouare Abdou
6 min

read
1485 Views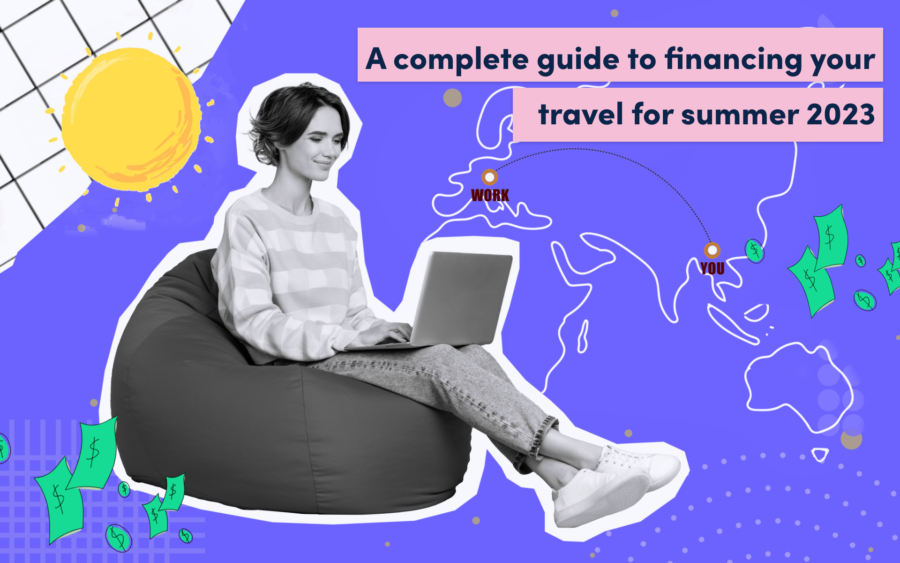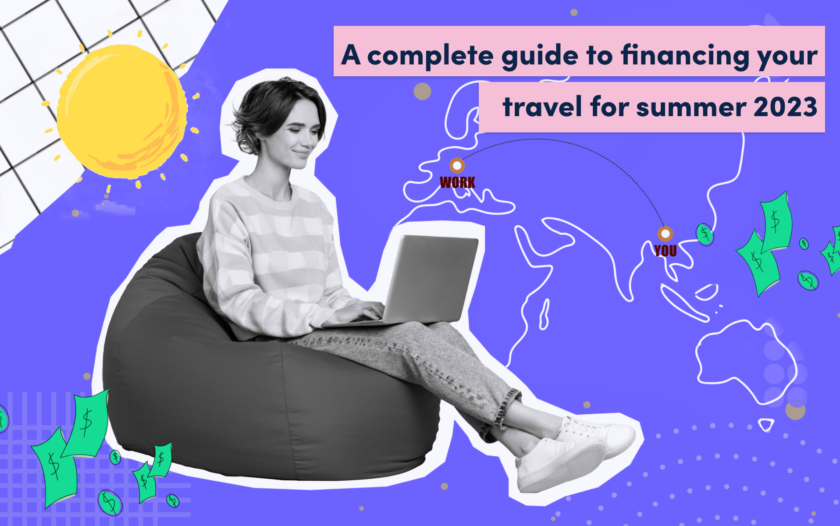 At a Glance
According to the U.S. Bureau of Labor Statistics' Consumer Price Index, airfare prices have increased by 17.7% between March 2022 and March 2023. Americans are paying almost 20% more for flights than they did only a year ago. But you don't have to agonize about losing money this summer. We will cover the new ways to finance summer travel in the year 2023.
Travel is back and then some
Blame it on the good-old supply and demand principle. Despite economic concerns, there is still a big appetite for travel after the pandemic – and airlines are struggling to meet the demand. "Planes are regularly going out completely full now, especially within the U.S. After putting planes in the desert, retiring jets, and downsizing staff to survive the downturn, airlines have been unable to grow back to 100% fast enough to cope with this surge in demand," according to ThriftyTraveler.
That doesn't mean that you can't get a great deal. You just have to be a little more flexible and a little more clever. Here's your ultimate guide to financing your travel this summer.
Get help paying for your dream vacation with a personal loan for vacation, which can be used to help cover your expenses.
Find and compare the best loan options.
Advertiser Disclosure
Use the filters below to refine your search Sorry, we didn't find any options that meet your requirements. Please try modifying your preferences.
Congratulations! You're close to seeing your offers!
Please take a second to review the details you shared earlier

Book flights strategically
The more flexible you are about your travel dates, the better for your wallet, whether you're choosing a unique destination or traveling during the off-season. Flexibility also allows you to monitor flight prices and keep an eye out for deals.
According to sources such as Skyscanner and Expedia, the best day of the week to book your flight is on Sunday. Pro-tip to score an awesome deal: Wake up at 5 a.m. on Sunday because that's allegedly the best time of day for getting affordable tickets. That said, there are too many factors at play to make any guarantees. "There is no one day or 'golden rule' about when to book that applies to all travel," Hayley Berg, lead economist at Hopper, told The Points Guy. "The reality is prices change so often and depend on the route, the travel dates, etc, that there isn't one day that guarantees you the best price."
Shopping around is your best bet. As for when to fly, generally speaking, you may save as much as $100 per ticket by flying out mid-week, according to Hopper. Wondering how far in advance to book? You have much more leeway when it comes to domestic travel. A survey by CheapAir.com revealed that the best prices for domestic flights are 67 days before summer travel, 89 days before fall, 94 days before winter, and 84 days before spring. Keep in mind that prices will be peaking in June and lowering in July and August.
42% of Gen Z
Are expected to travel more than last summer, 54% more will fly on a plane compared to last summer and 100 million people will road trip over 250 miles this summer.
FinFact
Hopper data also shows that you should start monitoring prices three to four months in advance and book one to two months in advance for the best results with domestic flights. For international travel, you'll want to book way more in advance – ideally three to five months before departure.
Use price monitoring and price freezing
Thankfully, there are tools out there that can take the guesswork out of booking at the right time. Google Flights shows you which dates on the calendar are the cheapest to fly, and it even lets you compare prices between airlines and cities. You can also access the price history for the flights you are interested in, which shows you whether prices are higher or lower than average on the travel date that you are considering.
If you see a great deal but still want to look around, take advantage of the option to lock the price for a short amount of time. For example, Hopper offers a Price Freeze feature that allows users to lock in airfare for a fee and book later. And airlines are required by the Department of Transportation to either let you hold the price of a flight for a fee or offer 24-hour risk-free cancellation. This allows you to keep looking at different travel options without worrying about prices increasing.
Avoid common booking mistakes
Did you know that only 6% of travelers purchase travel medical insurance? It can become a costly mistake. Take, for example, a New Zealand couple who got into a car accident while vacationing in the U.S. Without travel insurance coverage, hospitalization, and medical fees would've cost them nearly a million dollars.
In another instance, a Canadian couple had to file for bankruptcy after the woman gave birth prematurely while traveling – the couple faced over $900,000 in medical bills. Wherever you go, it's crucial to make sure you are covered in the event of an emergency. Plus, some insurance packages cover trip cancellation and changes to avoid losing your money should you need to suddenly change your plans.
Besides not purchasing travel insurance, another common booking mistake is not having any airline loyalty. More than half of U.S. consumers don't take advantage of travel rewards programs, according to a ValuePenguin survey. In other words, they're leaving money on the table. While it's true that it can sometimes be a little pricier to stick to one specific airline when hunting for flights, it does pay off in the long run with perks such as free checked bags, upgrades, lounge access, and credits that can be applied to future bookings.
Use travel apps to save
Here's another clever hack: Use travel apps to save money. For example, HotelTonight allows you to score last-minute hotel deals on the same day. GasBuddy tracks gas prices and can help you find the lowest cost per gallon near you. And Skiplagged curates flight deals that are almost too good to be true because they're based on loopholes in airfares that airlines don't want you to know about.
Make the most of travel credit cards
You'll also want to make the most of travel credit cards. Seasoned travel hackers apply for several cards to take advantage of welcome bonuses, which can often cover an entire flight or even an entire trip. That said, you have to be responsible with your credit usage to make the most of this practice. It's worth at least finding one solid travel credit card that suits your needs so you can start getting rewarded for the money you spend.
Consider a travel loan
However, credit cards are not always the solution for financing travel. Whether you're dreaming of an Alaskan cruise or a European adventure, it can be smart to use a travel loan to finance your trip without paying exorbitant interest rates. Credello's travel loan comparison tool allows you to browse different options, whether you're looking for a high loan amount or want to get access to funds quickly.
Bottom line
If you're dreaming of an escape, you're not alone. Revenge travel is still going strong and flight prices are high. Follow the tips above to finance your next trip and make it work with your budget.