The No.1 Mistake You've Been Making When Booking Flights is Costing You Tons
Written by:
Harrison Pierce
3 min

read
2404 Views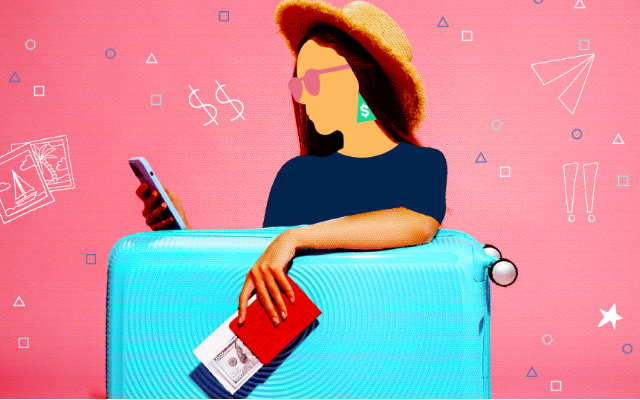 At a Glance
You are not alone if you noticed that travel was much more expensive this year than usual. A new survey from Insuranks showed that 79% of Americans thought flights were too expensive this year.
Not having airline loyalty
A shocking 15% of travelers have no airline loyalty and booked whichever flight was cheapest for their travel. Although this might seem like the right choice up front, that can lead to costly add-ons. Things like upgrade fees, lounge access, baggage fees, and priority boarding all come with airline loyalty and status, so not working towards that is a missed opportunity for travelers.
For those loyal to an airline, Southwest and Delta Airlines seem to be among the favorites, making sense as both are typically voted one of the best commercial airlines in the country. One in five people has had a bag lost by an airline before, and 27% have had such bad experiences with a particular airline that they refuse to fly it again. Do your research on which airlines suit your needs the most to avoid these struggles. Just because an airline is cheap does not mean it is trustworthy.

You lose 8
ounces of water from your body for every hour you fly? Better drink up!
FinFact
In addition to airline loyalty, having the right travel card can make or break your trip. Some provide airport lounge access, while others are great for all kinds of travelers. Using credit cards to purchase your flight can give you extra miles on your purchase and perks throughout your travel journey.
Not purchasing travel insurance
Although the average person spent $729.86 on flights in 2022, only 6% of travelers purchase travel insurance. Delays and cancellations have been rampant throughout the year, and those who lost money due to these interruptions have lost an average of $243. Most say they would purchase travel insurance if it were under $50 per trip, but the numbers say otherwise.
You should always purchase travel insurance, just in case. Would you rather spend a few dollars upfront and avoid hundreds later on? Insurance provides ease of mind when taking your next trip, which is essential when there are so many unknowns in the world.
When booking a flight, make sure you book it on the right day to get the lowest fare. At checkout, most airlines will give you the option of insuring your trip through a third-party provider. Always read the fine print before agreeing, but this can be a great option to ensure you are covered if you get saddled with a delay or cancellation.
Find & compare the best vacation loans in 2022 We found 6 options for your requirement
Advertiser Disclosure

8.99% - 23.43%
Est. APR Range
$5,000 - $100,000
Loan Amount
Good For: High loan amounts available, no fees
7.99% - 35.99%
Est. APR Range
$2,000 - $36,500
Loan Amount

8.49% - 35.99%
Est. APR Range
$1,000 - $50,000
Loan Amount
Good For: Low loan amount
8.99% - 35.99%
Est. APR Range
$2,000 - $50,000
Loan Amount
Good For: Getting funds quickly
9.95% - 35.99%
Est. APR Range
$2,000 - $35,000
Loan Amount
Good For: Getting funds quickly
21.99% - 35.9%
Est. APR Range
$2,501 - $12,000
Loan Amount
Good For: flexible payment options, fast funds.
Congratulations! You're close to seeing your offers!
Please take a second to review the details you shared earlier
Avoiding travel altogether
Almost half of Americans have flown this year, which is great news for travel professionals and airlines alike. However, some people have decided that travel is simply out of the realm of possibility, with two-thirds of people citing inflation as the reason for avoiding a trip. In addition, almost three out of four people are nervous about traveling because of how many delays and cancellations have occurred.
You can avoid significant mishaps on your journey if you keep up with the trends in delays and cancellations. Inflation should not be why you avoid travel, as there are ways to cut down costs when taking your next trip. If you prepare far enough in advance, you can get great deals on flights, lodging, and excursions. You can also use vacation loans to cover some upfront costs you pay back over time. Inflation and major flight disruptions can make travel tricky but not impossible.
Bottom line
By avoiding these mistakes, you are putting yourself up for success on your next trip. When booking your flight, think about which airline you would like to build loyalty with, and make sure you purchase travel insurance to cover you for trip cancellations, delays, interruptions, or lost baggage. In times of high inflation, you must get creative when booking your flights and other aspects of your trip, so you do not break the bank. Following these tips will save you time, money, and stress while allowing you to start traveling again.