Light Stream: Personal Loan Review

Personal LoansPersonal Loan ReviewsLight Stream
Light Stream:
Personal Loan Review

The basics
Estimated APR
5.95% – 19.99%
Max. DTI Debt to Income Ratio
–
Good for:
Offers, Highest loan term, No fees
Our verdict
Light Stream offers personal loans with no fees and low fixed rates. The SunTrust division offers $100 back if customers aren't satisfied within the first 30 days and guarantees that it will beat any qualifying rate, with a few restrictions. But there's no option to prequalify, and you'll need a strong, lengthy credit history to be eligible for a loan.
Apply Now
Loan Amounts
$5,000 to $100,000
Time to funding
1 business day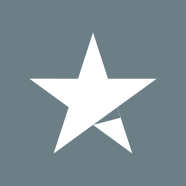 Trustpilot


J.D Power 2019 U.S. Personal Loan Satisfaction Study, Customer Satisfaction Index
Index
887/1000
Full review
Lender description Light Stream is a national online consumer lending division of SunTrust Bank—which has merged with BB&T to form Truist—that gives customers the ability to focus on their purchase as opposed to their financing.
Best used for
Debt consolidation
Home improvement
Family life
Recreation
Auto loans
Pros & cons
No fees

Low starting interest rates

Fast approval and possible same-day funding

High loan amounts available (up to $100,000)

Allows cosigners or coborrowers

No prepayment penalty
No prequalification option

Requires several years of credit history

High minimum loan amount ($5,000)
Most suitable for
Consumers with a lengthy and good credit history
Consumers looking to borrow larger amounts
Consumers who need a cosigner or coborrower
How to qualify Light Stream requires "good credit," which it loosely defines as having several years of credit history with a variety of account types and few to no delinquencies. Light Stream also looks for evidence of an ability to save and proof of a stable income.
How to apply Apply online by providing your loan information, personal information, and security information. Then accept and e-sign your loan agreement, and receive funding as early as the day you're approved.
COVID-19 resources Light Stream has a coronavirus resource page that includes information on payment deferrals for those experiencing financial hardship because of COVID-19.
Footprint Light Stream is available in every U.S. state except Rhode Island.
Loan example Monthly payments for a $10,000 loan at 3.49% APR with a term of three years would result in 36 monthly payments of $292.98.