How to Apply for a Credit Card Online
Written by:
Stefanie Gordon
3 min

read
1964 Views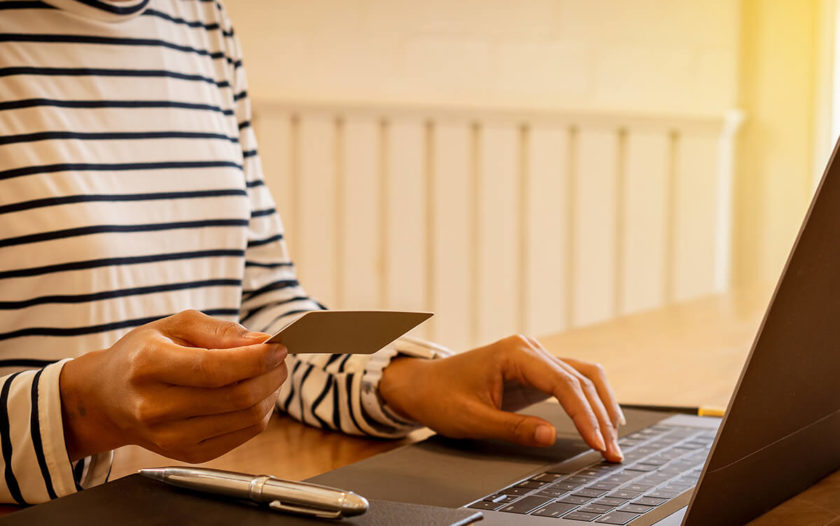 At a Glance
Applying for a credit card isn't a difficult process, but you should do some research before signing up for one. In this article, we'll go over the basics of online credit card applications, factors to consider when choosing a card, and what to do if you get declined.
This article will go over:
Basic Credit Card Requirements
Basic eligibility requirements to get a credit card include:
Social security number: You usually need a social security number to apply for a card. If you don't have one, you can apply for an individual tax identification number, which some issuers will accept.
Good credit: You'll need a strong credit history to qualify for cards with the most attractive rewards and lowest rates.
Income: You will need to prove that you have access to income. Being unemployed doesn't disqualify you, as long as you can show you have money coming in.
Be at least 21 years old (or 18 with restrictions): If you're under 21, you'll need to have proof of your income or assets to show you'll be able to pay the lender. Otherwise, you'll need to be approved as an authorized user on a parent or guardian's account.
Before You Apply
Check credit score
Knowing your credit score beforehand will help narrow your credit card choices since some issuers have credit score minimums. Credit scores range from 300-850—a good credit score is typically around 670 and up.
Get pre-approved
Pre-approval means you might qualify for the credit card (though this isn't guaranteed) and is based on the information you send to the credit card issuer. Official approval will still require an application.
Pre-approval won't hurt your credit score since the issuer has done a soft pull on your report. A soft pull, or soft inquiry, doesn't affect your credit, while a hard pull does. The issuer will do a hard pull on your credit report if you do apply for the card.
Benefits of pre-approval
Benefits of getting pre-approved for a credit card include:
Applying for multiple cards will result in multiple hard inquiries (which is bad for your credit score). If you get pre-approved for several cards and then only apply to the one you like best, your credit will only get one hard pull.
Pre-approval often means better card terms, such as a signup bonus or lower APR.
Research the type of card you need
Take time to research the best cards for your needs. First, consider your credit card goals. For example, if you want to consolidate debt, a balance transfer card will let you pay 0% interest (for the duration of the promotion).
Here is a list of other factors to consider:
Annual percentage rate (APR): APR measures how much your card charges for credit. It is generally presented as a yearly interest rate.
Annual fees: Some cards charge a yearly fee for cardholders; others do not.
Rewards programs: Rewards programs can run the gamut from cash back to gift cards to rental car insurance.
Additional fees: Check to see what other fees might be included, such as those for late payments or for exceeding your credit limit.
Credit cards for bad credit
If you have a bad credit score, you may want to consider getting a secured card. A secured card works the same as a regular credit card, but you pay a refundable security deposit ahead of time. A secured card can also be a good option if you don't have a credit history.
Submit Application
When submitting your application, you'll usually need to provide the following:
Name
Date of birth
Social security number
Income
Address
Housing situation (rent, buy, etc.)
Monthly rent
Bank account balance
You can apply for a card online, in person, by phone, or by mail.
What to Do If Your Application Is Denied
Credit card companies are required by law to let you know the reasons you were denied in writing, as well as which credit bureau provided the report they used. You should reach out to the bureau to get a copy of your report and give it a close read.
Check for mistakes that could negatively impact your score. You can also ask the credit card company to reconsider you as an applicant. If they decline, work on improving your credit and try again.
Recommended For You
Track your way to debt freedom with customized payoff plans.