How to Consolidate Credit Card Debt
10 min

read
4852 Views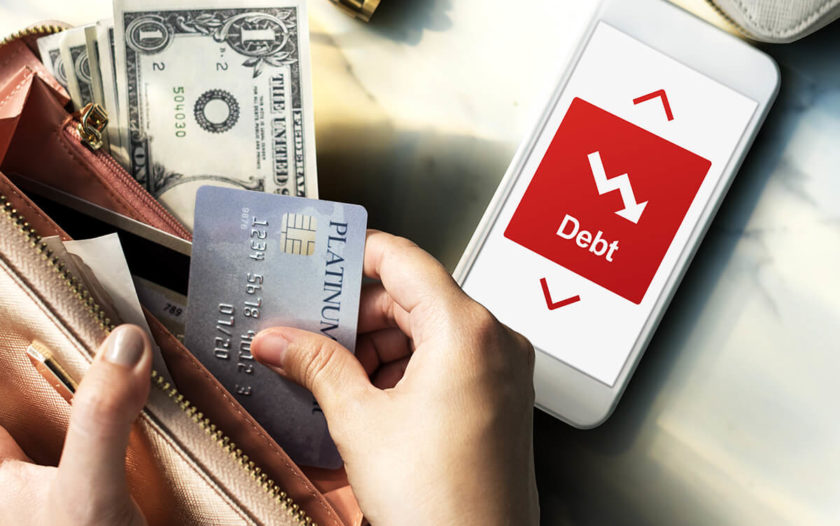 At a Glance
If you're feeling overwhelmed by debt from multiple credit cards, you may find relief in consolidating. You'll find there are many ways and strategies for paying off credit card debt, so take time to learn how credit card debt consolidation works, the pros and cons of each method, and which option works best for you.
In this article, read more about:
So, how do you consolidate credit card debt? With the goal of creating a new payment that has a lower interest rate than before, you take your credit card balances and combine the credit cards into one payment. This reduces the number of monthly payments you're responsible for.
There are several strategies to pay off credit card debt, but the best way to consolidate debt depends on how much debt you have, how many credit cards you have, your credit score, and your future financial goals.
For most debt consolidation methods, you must meet certain eligibility requirements and apply for the consolidation method, such as a loan or balance transfer card. Once approved, you can use the new funds to pay off your old debts, then make payments toward the new one. There are a number of different lenders who offer the above capability: We found 5 options for your requirement
Advertiser Disclosure
5.99% - 24.99%
Est. APR Range
$5,000 - $40,000
Loan Amount
Good For: Eliminating high-interest credit card debt
Good For: Eliminating high-interest credit card debt
5.94% - 35.97%
Est. APR Range
$1,000 - $50,000
Loan Amount
Good For: Low loan amount
Good For: Low loan amount
5.99% - 35.99%
Est. APR Range
$2,000 - $50,000
Loan Amount
Good For: Low min. APR for bad credit score
Good For: Low min. APR for bad credit score
9.95% - 35.99%
Est. APR Range
$2,000 - $35,000
Loan Amount
9.99% - 35.99%
Est. APR Range
$2,000 - $36,500
Loan Amount
Should I consolidate my credit card debt?
If you're having a hard time making payments on or decreasing your credit card debt, consolidating your credit card debt may be right for you. As with any decision regarding credit card debt, it's important to evaluate some of the pros and cons. Benefits of merging all credit card debts include reducing your interest rate and lowering monthly payments, which can balance some of the downsides such as fees for debt consolidation.
Related: Pros and Cons of Debt Consolidation
8 ways to consolidate credit card debt
There are many ways to consolidate credit card debt, including personal loans, balance transfers, and do-it-yourself methods. Examples of these can include:
Personal installment loans
Transfer credit card balances to a single, 0% interest credit card
Specialized debt consolidation loan
Reach out to friends and family
Each comes with its pros and cons. To find the best way to consolidate credit card debt for you, consider your financial situation.
1. Consolidate with a balance transfer credit card
This consolidation method moves your credit card balance from one or more credit cards to a single balance transfer card. This option is also called credit card refinancing. Most balance transfer cards offer a 0% APR introductory period, often 12-18 months. Do the math to ensure the interest you save over time will be worth the cost of the fee and make a plan to pay off the credit debt before the end of the interest-free promotional period.
Pros
0% APR introductory period, often 12-18 months
Cons
May charge an initial fee of 3-5% of the amount transferred
Some cards charge an annual fee
The lender may check your credit with a hard inquiry, which may hurt your credit score
Requirements
Related: How to Transfer Credit Card Balance?
2. Personal loans
Talk to a bank, credit union, or online lender about a personal loan, also called a credit card consolidation loan. If you qualify for a personal loan, you will use the loan to pay off your credit card balances and then repay the loan in one monthly payment. Note that bad credit may land you a higher APR, so make sure the personal loan's interest rate is lower than your credit cards' rates.
Pros
Pre-qualify without affecting your credit score
Fixed but negotiable interest rates
Repayment term of 3-5 years
Cons
Some loans carry a one-time fee of 1-8% of the loan amount
Potentially higher APR than your current credit cards
Requirements
Eligibility requirements differ by lender
Better credit will help you get a lower APR
Compare: Best Personal Loans
3. Home equity loans
If your home is worth a decent amount, you may be able to use some of its value to pay off credit debt. Talk to a mortgage lender about your options for a home equity loan, a home equity line of credit (HELOC), or cash-out refinancing. And be sure you can afford new monthly payments—if you default on the debt, the lender can foreclose on your home.
Pros
Lower interest rates than personal loans
Longer repayment periods
You may qualify without good credit
Cons
Lack of payment may lead to foreclosure
Requirements
You need equity in your home
The budget to repay this loan without delay
4. 401(k) loans
It is possible to dip into your employer-sponsored retirement account to consolidate credit card debt. Plan well for these monthly repayments as the punishments are stiff, from heavy penalties and fees to taxes on the amount you withdrew. If you lose or leave your job, a 401(k) loan is due within two months.
Pros
No credit check, which means no impact on your credit score
Lower interest rates than you'd pay at a bank or another lender
Cons
You are decreasing your retirement savings
Lack of payment may result in penalties and fees
60 days to repay if your employment situation changes
Requirements
401(k) retirement account
5. Peer to peer lending
Peer to peer lending occurs when a person obtains a loan directly from another individual without using a middleman. There are a number of official websites in existence today that connect wealthy lenders with borrowers who are in needs of fund. Finding a trusted peer to peer lender can potentially result in quick access to funds, but there are certain downsides.
Pros
Quick access to funds by taking away the middleman
Lenders may be willing to loan you money when other sources may not
Cons
Typically, higher interest rates due to increased risk
Requirements
Lending requirements will vary by lender
6. Equity in owned vehicles
Similar to equity in a house, it's possible to take out a consolidation loan against the equity built up in a vehicle you own. The only downside with this strategy is that a failure to repay the loan can result in the loss of your entire vehicle. Additionally, you will also need to completely own the vehicle prior to using its equity as a form of collateral.
Pros
Faster approval times
Lower interest rates
Larger loan amounts
Cons
Possibility of losing your vehicle if you fail to repay the loan
Requirements
Owning the vehicle in your name
7. Reach out to friends and family
One common last resort option that can be used to consolidate debt is to reach out to your close friends and family to see if they are willing to loan you money. This money can then be used to pay off your various forms of debt. When borrowing from those close to you, it's equally as important to pay them back under whatever terms are promised, otherwise you stand to ruin your relationship with that person.
Pros
Likely no interest rate
No hassle of dealing with a middleman
Cons
Small claims court may get involved if you cannot pay them back
Your relationship with this person may be damaged
Requirements
Whatever terms are agreed upon between you and the other individual
If you have good or excellent credit (FICO® Score of 670+) and you can afford a potentially higher monthly payment or you simply have a manageable amount of debt, you might want to consolidate credit debt with a balance transfer credit card, personal loan, or DIY method.
However, if your credit score is low, a personal loan or balance transfer card may not be the best bet as you could end up paying a higher interest rate (or you may not qualify all together). You might consider a home equity loan or 401(k) loan. If you can't afford a potentially higher monthly payment or your current debt payments, you might try paying down your credit debt with a DIY method or looking into a debt management plan.
8. Debt management plan
If you feel in over your head with credit card debt, there are other consolidation options. Reach out to a non-profit credit counseling agency to start a debt management plan (DMP). A credit counselor can help cut interest rates (generally by half), consolidate payments, and extend your debt-payoff timeline.
How credit card debt consolidation affects your credit score?
Credit card debt consolidation can impact your credit score both positively and negatively, dependent upon how you handle the debt. The idea of debt consolidation is that you are reducing the total amount of debt owed to various lenders, rather than the amount of debt itself. Therefore, your credit score may actually see a slight improvement from this.
Maintaining a strong payment history with the consolidated debt is the best way to continue these positive effects on your credit score. If you are unable to meet your debt obligations, as with any loan, your credit score will begin to rapidly decline.
DIY consolidation of credit card debt
If consolidation doesn't fit your financial situation, you might consider a DIY approach to reducing credit card debt. For these examples, you'll be batching your repayment according to interest rates or amount. Do not include your mortgage as a debt, but instead focus on your credit card and other debts you may have.
The faster you can pay off your debts, the better for your financial situation and future.
1. Cash-out refinancing
This process essentially works by having a person refinance their car, truck, or other type of vehicle. The cash earned from this process is then used to consolidate your debt. When trying to do cash-out refinancing, visit as many lenders as possible. The evaluation of a vehicle can be subjective at times, so it is best to get more than one opinion.
2. Borrow from retirement
While it isn't commonly known, you are able to borrow from a 401(k) plan by using an aptly named 401(k) loan. There are certain restrictions such as a five year limit to repay the loan (if you don't want to pay early withdrawal fees), you can't borrow more than 50% of your vested value, and if you leave your job you need to repay the loan in 60 days.
Additionally, don't forget that you are taking money from your retirement fund. Should you not be able to repay in full, keep in mind what the consequences may be in the future.
3. Debt settlement
When debt settlement occurs, creditors agree to forgive a large part of your debt. In general, a debt settlement agreement happens when the borrower offers to pay a decently large lump-sum in return for a certain amount of the debt being forgiven. For those with access to funds, but finding long term repayment difficult, this can be a potentially helpful method.
4. Build and maintain healthy credit habits
One of the best ways to avoid debt and the need for credit card consolidation is to build healthy credit habits. Factors such as a low credit utilization ratio, monthly credit reviews and payments (as well as automated payments), and shopping for the best low rate credit card can help you stay on top of your debt.

Create your free My Credello account today!
Tailored to your needs and financial goals, we can help you manage your debts and track your progress to becoming debt-free.
Bottom line
Credit card debt consolidation can be an excellent strategy for organizing the debt you owe to various lenders. With a number of different loans outstanding, altering interest rates, different minimum payments, and other factors, keeping up with all of your payment can become confusing. Consolidating your debt into a single place under one lender and one interest rate can help you to organize your debt and stay on top of your payments. By using one of the outlined strategies above, you can begin to better manage your debt and improve your credit score over time.
FAQs
Tools for you Everything you might need
Recommended For You
Track your way to debt freedom with customized payoff plans.