How to Avoid Credit Card Debt?
Written by:
Casey Musarra
4 min

read
6936 Views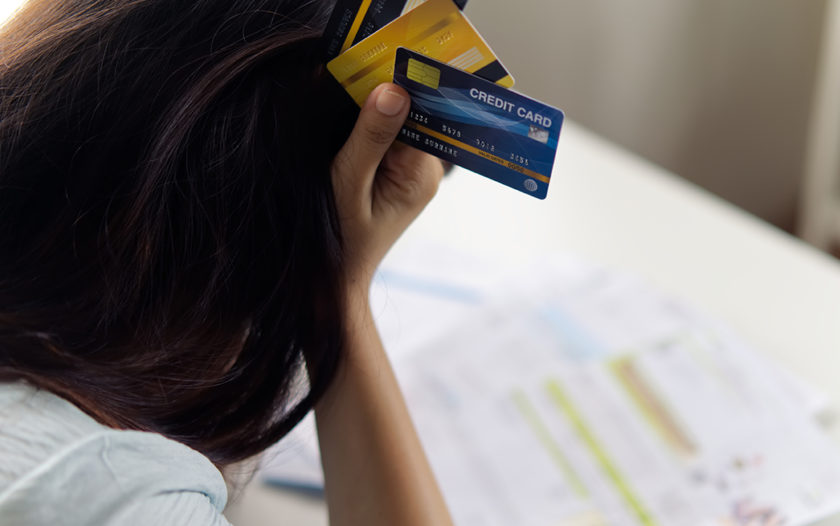 At a Glance
The average American has four credit cards and about $8,398 in credit card debt.1 This goes to show just how serious the problem of accumulated debt has become in the U.S. Being forced to pay off credit card debt on a monthly basis can seriously impact their long-term financial goals, which is why taking the time to learn how to avoid credit card debt is so crucial. In this article, you will learn 10 simple tips to avoid credit card debt.
1. Stay on budget
One of the quickest and easiest tips to avoid credit card debt is to simply stay on budget, whether that's a monthly or yearly budget. The best way to go about this is to track your expenses on credit cards as you make them as if those expenses were coming out of your checking account. At the same time, mark down when income hits your accounts so that you can accurately compare your expenses to income.
2. Don't miss the payments
Minimum payment dates should not be viewed as a suggestion when a person has a credit card. The minimum payment must be met each month in order to meet your financial obligation, but that doesn't mean you will eliminate credit card debt right away. The best way to stay out of credit card debt is to pay as much as you can afford on a monthly basis so that fewer funds are added to your existing debt.
3. Pay your balance in full each month
Building off of the prior point, one of the best ways to avoid credit card debt is to pay your balance in full every single month. By doing this, no new amounts of money will get added to your existing debt which means you will stop growing the amount of money you need to pay interest on.
4. Know your credit usage
One of the best ways to stop credit card debt in its tracks is to understand your credit card usage. Start tracking every expense that is made on your cards so that you know how much you've added to your balance. Keep in mind that a credit utilization of 10-30% is recommended for improving a credit score, so try not to exceed this amount on your credit usage.
5. Avoid unnecessary balance transfers
In some cases, making a balance transfer to another card may simply be more trouble than it's worth. If the interest rate is comparable to the former card and doesn't offer benefits, then the balance transfer may be a poor choice. However, if you can transfer the balances to a card with an introductory rate and low normal APR, it may be worth it.
6. Avoid cash advances on credit card
Cash advances can cause trouble for credit card holders as it provides a sum of money that can disappear immediately with an expense. This makes it easy to forget that the money was taken out and easy to forget that the balance on your account will have gone up.
7. Understand credit card terms
One of the main reasons people fall into an issue with credit card debt is that they didn't take the time to read the terms and conditions of the card they are considering. Whether it's the APR, repayment terms, or something else entirely, the terms of owning a credit card will give a large amount of helpful information when looking at how to prevent credit card debt.
8. Limit the number of credit cards
Simply put, the greater number of credit cards a person has, the greater the chance that they forget about a payment or allow their debt to get away from them. When looking at how to get out of credit card debt, start by reducing the number of credit cards you currently have outstanding.
9. Minimize your expenses
Naturally, one of the best ways to avoid credit card debt is to simply reduce the amount of expenses that you have in a monthly basis. Cut back on certain unnecessary expenses such as fast food and focus more on maximizing grocery expenses. Additionally, evaluate your past expenses to break them down into "needs" and "wants" so that you can determine which expenses are necessary and which aren't.
10. Create an emergency fund
Getting out of debt can be extremely challenging, but an emergency fund can help by leaps and bounds. This fund should have money deposited into it on a monthly basis until it has reached a size where it could support you for roughly six months in the event you lost your job.
FAQs