This is the Day You Need to Book Your Flights if You Want to Save Your Money
Written by:
Harrison Pierce
4 min

read
1841 Views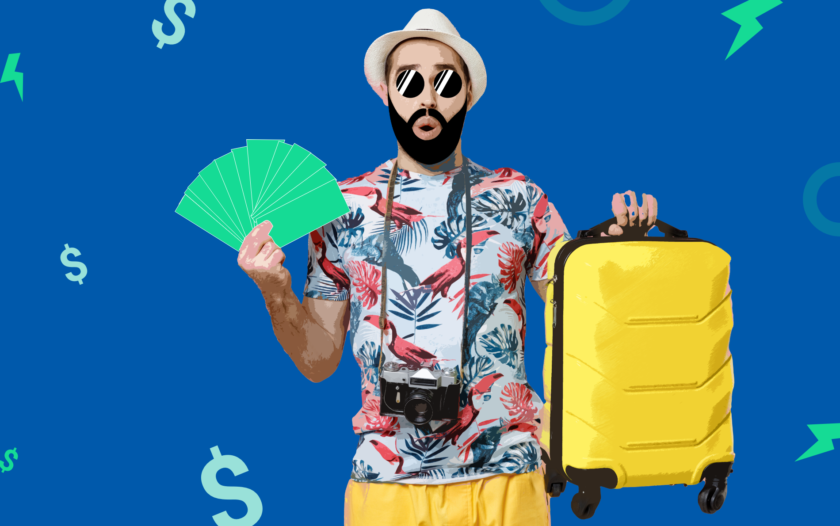 At a Glance
Airfare this summer has reached pre-pandemic highs, so you need to be strategic when booking new flights. Like there are the worst times to book, there are also the best times. Read on for tips on saving money when booking future travel.
The best days to book airline tickets
A flight attendant recently went viral on TikTok saying that the best days to book plane tickets are Saturdays and Sundays. Many people had strong opinions in the comments, saying that they felt that flights were at their most expensive when booking on weekends. The consensus was that flying on Tuesdays is the cheapest day of the week.
What does the data say? According to multiple sources, including Skyscanner and Expedia, the cheapest day of the week to purchase your flight is on Sunday. You might not notice this, though, because the time of day on Sunday for getting the most affordable tickets is around 5 a.m. Most of us are not awake then, so we miss out on the best deals.
In general, you are much better off if you can fly on a weekday, like Tuesday or Wednesday, for both domestic and international flights. How far in advance you should book your trip will depend on the season. According to a survey by CheapAir.com, the best deals for domestic flights were 67 days before summer travel, 89 days before fall, 94 days before winter, and 84 days before spring.

Check out lenders and solutions that will get you what you need We found 5 options for your requirement
Advertiser Disclosure

8.49% - 35.99%
Est. APR Range
$1,000 - $50,000
Loan Amount
Good For: Low loan amount
Good For: Low loan amount
8.99% - 35.99%
Est. APR Range
$2,000 - $50,000
Loan Amount
Good For: Getting funds quickly
Good For: Getting funds quickly
9.95% - 35.99%
Est. APR Range
$2,000 - $35,000
Loan Amount
Good For: Getting funds quickly
Good For: Getting funds quickly
9.99% - 35.99%
Est. APR Range
$2,000 - $36,500
Loan Amount
21.99% - 35.9%
Est. APR Range
$2,501 - $12,000
Loan Amount
Good For: flexible payment options, fast funds.
Good For: flexible payment options, fast funds.
Biggest tips to save money on travel
The best advice we can give when it comes to saving money on travel is to be flexible. You can score fantastic deals if you are flexible about the days you travel, the time of year you visit, or even your vacation location.
Use search engines like Google Flights to find deals. You can look at a date calendar to see which days are the cheapest to fly, compare prices between airlines, and even compare prices between cities if you are flexible on your destination. Google Flights also lets you see the price history for the flights you are considering, showing you if they are higher or lower today than in the past couple of weeks.
If you live in a large city, you might be close to multiple airports, so be sure to compare prices. When you find a flight that you think is a good deal, airlines are required by the Department of Transportation to either offer the option to hold that price for a fee or provide 24-hour risk-free cancellation. Both options let you lock in that price while you compare other options, so you do not have to worry about airfare getting more expensive while you look. Always look at the fine print, so you do not get stuck with a flight, but this can be an excellent option when you are still deciding.
Expectations for fall travel
It is hard to say exactly what travel will look like this fall. However, it does not seem to be slowing down by any measure. Even though inflation remains high, people are excited to leave their houses and see the world again. According to a recent survey from TripAdvisor, 61% of Americans plan on traveling this fall. Most travelers plan to stay domestic for their vacation, but that is not to say that international travel is decreasing in demand. Autumn is the off-season for many beautiful locations, as families cannot travel while kids are in school. Take advantage of the lower prices and fewer crowds if you are able.

People are enthusiastic as ever about travel, which is reflected in airfare prices. By being strategic when planning your vacation, you can save hundreds.
How credit cards can help
Co-branded credit cards often offer perks or incentives for booking with that airline. For instance, you can get a free check back with any Delta SkyMiles American Express Credit Card. Using credit cards can save money on fees while providing you with miles for future travel. Booking through portals like Chase Ultimate Rewards can earn you more miles per dollar spent and can provide you with a higher redemption rate for those miles.
Vacation loans are another way that debt can help you take your dream vacation. When using a vacation loan, you get the money you need to purchase plane tickets, lodging, and excursions. You then pay the loan back with fixed monthly payments. Vacation loans are not for everyone, but they can be an option when figuring out how to take your dream vacation or honeymoon.
Bottom line
You have to be strategic, but there are incredible flight deals out there that are waiting to be found. You have to know where to look and be flexible when booking, preferably on a credit card that gets you a perk when using it.