10 Travel Apps You Should Download ASAP
Written by:
Casey Musarra
6 min

read
2317 Views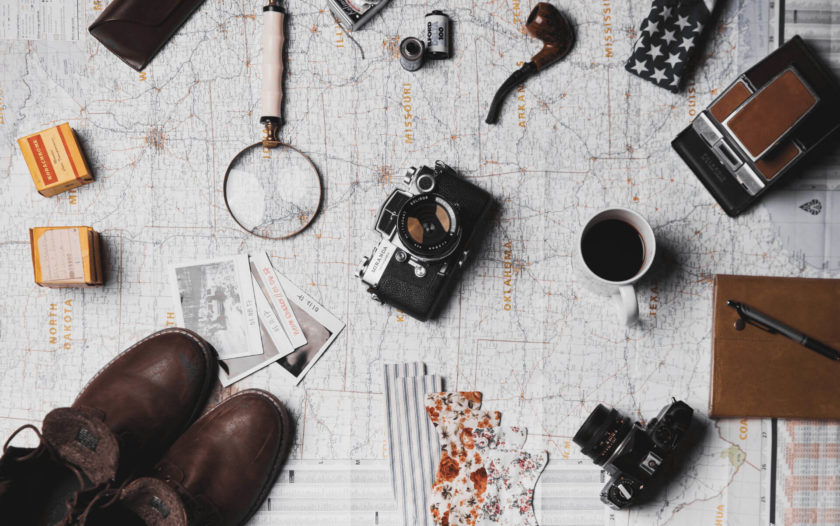 At a Glance
If you're eager to get back to the skies or the road after more than a year at home, these travel apps can help you plan your next trip or assist you while you're on the go, especially if you're working on a budget:
Hopper
Mobile Passport
TripIt
Roadtrippers
HotelTonight
Trail Wallet
GasBuddy
Piper
Wise
Skiplagged
Travel apps that can save you money if you're on a budget
1. Hopper
Hopper can be a one-stop shop to find flights, rental cars, and hotels or homes for your stay, but it's primarily known for booking flights. The app allows you to compare prices on different dates and recommends whether to book now or wait for a better deal with its price predictions. You can also set a price freeze if you're not sure you're ready to book, but you want to hang on to the price. Hopper claims to save users up to 40% on every flight.
2. Mobile Passport
If you're planning an international trip, Mobile Passport is a great way to save time while going through customs for U.S. passport holders and Canadian visitors. When you arrive at your destination, you can use the app to submit a customs declaration form to Customs and Border Protection. You'll then get a QR code that you can use at a designated Mobile Passport lane to speed through the process.
Time is money after all. Not quite literally, but time is life's currency.
There's also a "plus" paid version that allows you to store your information for your next trip, potentially even saving more time, but it'll cost you $14.99/year. There is a seven-day free trial, though, if you want to give it a try before you commit to paying.
3. TripIt
TripIt is a travel planner and flight booker app that allows you to organize all your travel details in one place, regardless of where you book. All you have to do is send your confirmation emails to [email protected], and TripIt does the rest to create your itinerary for free. If you're on the go without WiFi access, you can access your itinerary offline as well.
The app also has a premium service—TripIt Pro—available for $49/year. TripIt Pro features include a flight fare tracker to see if the price dropped after you booked, discounted CLEAR membership to zip through security, and more.
4. Roadtrippers
Whether you accidentally mailed a tape of yourself cheating on your long-distance girlfriend to her and need to intercept it or just want to cruise around the country, Roadtrippers can help you plan. With the top road trip planning app, just plug in your starting point and your final destination (and hope you don't encounter a semi carrying logs), and Roadtrippers will show you all the best stops along the way.
5. HotelTonight
HotelTonight is pretty much exactly what it sounds like—it allows you to find last-minute hotel deals, i.e., tonight. Some of the deals are designated specifically for app users, so there are additional benefits to downloading the app over using your web browser. Whether you decided to take a spontaneous trip to visit a friend or are flying by the seat of your pants on a road trip, HotelTonight can help you find affordable stays for whatever you looking for—be it a boutique hotel or something pet-friendly for your co-pilot.
The more often you use HotelTonight, the better your discounts will be, with HT Perks levels increasing each time you book. For instance, at Level 3, you could save up to 10% of the room rate, and by Level 8, you could save up to 20% of the room rate. The app also has "Save for Later" credits that never expire.
6. Trail Wallet
If you want to keep track of your expenses, Trail Wallet is a handy travel budget app that allows you to create and stick to a daily budget while avoiding building up a stack of receipts in your wallet. You can organize your expenses by trip or month and easily add expenses by plugging in the amount using the Quick Add function—essentially a travel budget calculator app. The app itself is free for up to your first 25 items. Once you hit that threshold, it's just a one-time $4.99 fee—not a monthly or yearly fee like many other apps.
7. GasBuddy
GasBuddy had its 15 minutes of fame amid the chaos of the Colonial pipeline shutdown that caused gas prices to skyrocket and may or may not have led to people filling plastic bags with gas. The app, which tracks gas prices and can help you find the lowest price per gallon near you, reached No. 1 on the App Store rankings for the first time.
A reminder: the U.S. Consumer Product Safety Commission (and anyone with half a brain) said don't fill plastic bags with gasoline.
OK, now that that's out of the way: GasBuddy can be a valuable budget travel road trip app, especially if you're in unfamiliar territory. It also has a free gas card that allows you to unlock exclusive deals of up to $0.25 off per gallon. If your car holds 12 gallons of gas and you fill 'er up, that's a savings of $3 per trip. Doesn't sound like much, but if you're filling up once a week, that's $156/year. That's a decent chunk of change that you could put toward your emergency fund, paying down debt, or something more fun.
8. Piper
The U.S. is the wealthiest country in the world, and it also has the biggest wealth gap. Just look at the federal minimum wage for tipped employees: $2.13/hour. Many other countries not only don't expect you to tip certain workers, like servers, but also might even be offended if you do tip.
If you want to figure out if it's appropriate to tip and how much you should tip, if at all, there's an app for that. We all know 20% is the standard in the U.S., but Piper helps you determine how much to tip in more than 80 countries around the globe. And it works offline.
The downside: It's only available on iOS (i.e., iPhone, iPad and other Apple devices).
9. Wise
Formerly known as TransferWise, Wise allows you to send, receive, spend, and convert money internationally. It offers a cheaper and faster way to do money transfers, with half of transfers arriving instantly or within an hour. Wise is three to 22 times cheaper than traditional banks, with no hidden fees.
10. Skiplagged
Skiplagged allows you to find flight deals that seem too good to be true with loopholes in airfares that airlines don't want you to see. Their claim to fame is that their flights are so cheap that United sued them over it, and Skiplagged won. One of the ways they offer such good deals is through HIDDEN-CITY flights, where you get off at your layover rather than your final destination.
Basically, if you're flying from New York to Los Angeles, they'll show you prices for that. But if a flight to Seattle with a layover in Los Angeles is cheaper, they'll show you that too, and rather than continuing on to Seattle, you stay in L.A. and walk among the stars. Welcome to Hollywood! What's your dream?