These are the New Travel Money Hacks for 2023
Written by:
Anouare Abdou
4 min

read
1584 Views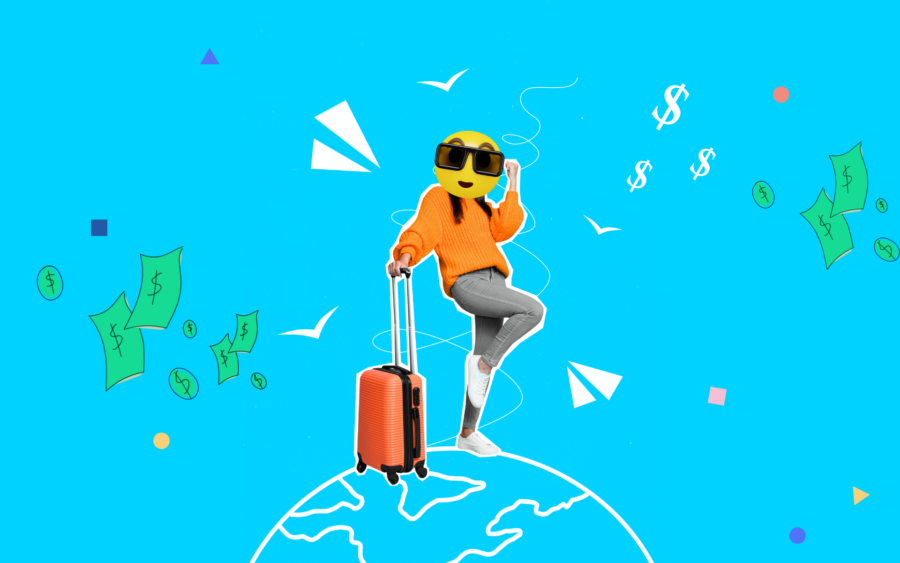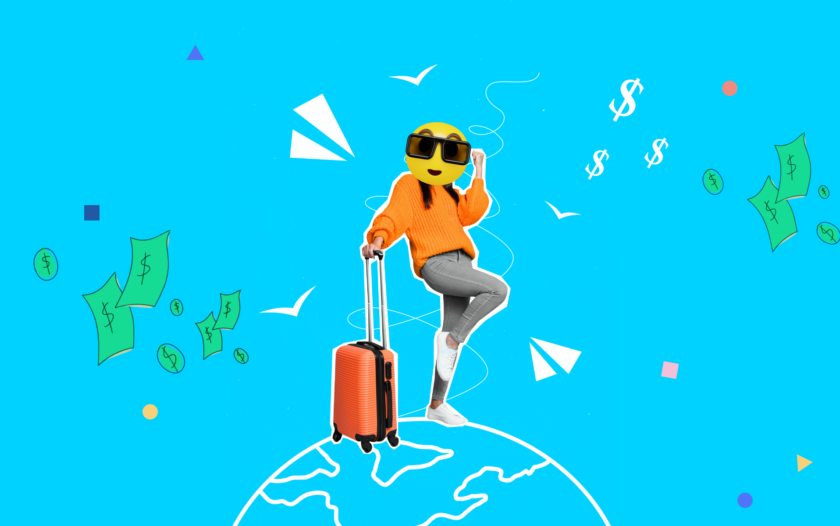 The state of the economy hasn't slowed travel down. In fact, revenge travel is still very much a thing – the 2023 Hopper Travel Trends report revealed that half of the app's users plan to take more trips this year than in previous years.
"I don't think the current state of the economy has hindered travel — at least not yet. Frequent flyers had been so pent up during the pandemic and revenge travel is definitely still a significant topic of conversation," says travel writer and guidebook author Kaitlyn McInnis.
That said, the way people travel is evolving, and travelers are finding unique ways to cut costs and maximize their budget. From bleisure travel to flexible arrangements, here are new ways to save money when planning your next vacation.
Lie-flat seats in economy
According to Hopper, long haul travel is increasing in popularity, especially for Millennials and Gen Z. Sleeping on a red-eye can be a nightmare though. Thankfully, you can now access a premium flying experience without paying business class prices with lie-flat seats in economy.
Air New Zealand kickstarted the trend, which consists of transforming an entire row of seats into a lie-flat space. The airline's Sky Couches are sometimes even cheaper than premium economy seats. Other airlines are following suit, so keep an eye out for that option.
Bleisure travel and longer trips
Remote work has changed the travel landscape. People are now booking vacations and working for a portion of the trip to make the most of their experience. Lots of AirBnB hosts offer discounts when you book for over a week or month, and it's easier to justify the price of a flight when you know you'll be sticking around for longer than a couple of days.
"Travelers are going on longer trips to squeeze the most out of the cost of the flight and perhaps even working remotely for a portion of the trip rather than taking a full-fledged vacation," according to McInnis.
Credit card welcome bonuses
Several credit cards offer appealing welcome bonuses when you sign up. The welcome bonus is usually enough to cover an entire flight – or even an entire trip in some cases, especially if you combine it with other card perks such as cash-back or discounts on car rentals and hotels.
Some travel hackers master the art of rewards travel and sign up for various cards to keep traveling for free. Keep in mind that you have to have good credit and be a responsible user to embrace the practice.
If you find yourself struggling with credit card debt but want one of these cards with a welcome bonus, you have options. You can consolidate your credit card debt and clear your debt faster while also saving money on interest by checking out recommended products from our database.
Hotel and airline brand loyalty
There is also something to be said about brand loyalty when it comes to credit cards, hotels and airlines. "I am a huge advocate for brand loyalty when it comes to taking full advantage of credit card perks. I have two co-branded credit cards with a Star Alliance airline (one for business and one for personal use) which made it easy to hit elite status faster," says McInnis.
"Now whenever I fly Star Alliance (think United, Air Canada, Lufthansa…) I always have access to free food and wine in the airport lounges, free checked baggage, and I even score the occasional upgrade and free flights."
Flexible arrangements
Flexibility is the name of the game for cutting travel costs in 2023. Sixty percent of Hopper users are flexible on destination, travel dates or both when they start planning a trip. This translates into big savings.
"Travelers who fly mid-week can save an average of $90 off of domestic airfare, and over $140 on international airfare. Skipping the Saturday night stay at a hotel can also save travelers an average of 25% off their nightly rate," according to Hopper.
Off-the-beaten path destinations
Speaking of flexibility, there is now an appetite for unique, off-the-beaten path destinations, which also cost less than Instagram-famous tourist spots. "These days I feel like everybody is looking to experience off-the-beaten-path or lesser-known destinations as a way to avoid crowds and have a more meaningful experience — but it's also a great way to cut down the cost of your accommodations and food budget," adds McInnis. "I'm not saying popular destinations like Paris or London aren't worth the premium price tag but opting for underrated cities or towns can cut your travel budget in half without having to make sacrifices."