Cash Back vs Travel Rewards: Which is Better?
Written by:
Malory Wood
3 min

read
2072 Views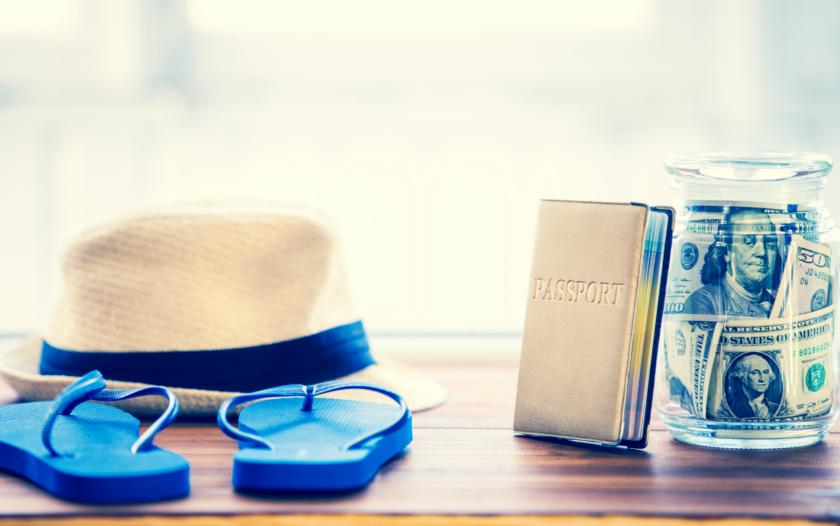 At a Glance
People are more interested in cash back and travel rewards than ever before. This may have to do with the crippling pandemic we have all experienced over the last two years—every dime matters.
Choosing a cash-back or travel rewards credit card may be a great option for the avid traveler. But which one is better? Cash back or travel rewards?
Here is everything you need to know about which credit card is better for you:
Cash back credit card
Cash back credit cards are growing in popularity. You always will feel the value of the dollar—as you make a dollar on your spent dollar. With a cash back card, you will be rewarded in actual cash versus points or air miles.
Here are some of the main reasons to get a cash back card:
Pros
Low maintenance
Never feel cheated
True value of a dollar
Simple
No annual fees
Cash back cards can be a great way to make some extra cash on your normal purchases. However, there are always a few cons when there are pros.
Cons
One of the pros of a cash back card is no annual fees. This means, the average cash back card will make up for it in another way—sign-up bonuses are not that great.
Many people prefer large sign-on bonuses for opening up a new card. Cash back cards may not be the way to go if you are looking for that grand welcome. In addition, several perks may not be available such as a travel reward card. They also can charge foreign transaction fees!
Compare: Best Cash Back Credit Cards
Travel reward credit cards
For the avid traveler, the travel reward card may seem the most appealing. You can receive miles, points, or other forms of rewards. There are two main types of travel reward cards.
General travel cards—Bank-branded cards which include many perks of travel rewards
Co-branded cards—Branded with either a hotel or airline i.e. United. You usually redeem rewards to the brand.
Pros
If you are going on many long flights across the country—or into another country—this card may be best for you. You can garner many rewards in just one roundtrip flight! You can stockpile the rewards and use them as a big payoff in the future.
These cards are appealing to those looking to "save up for something big" in their future—which leads to excitement. You can also receive free checked bags and other perks the cash back card does not provide, including no foreign transaction fees.
And with every set of pros for the travel reward cards—there is always a downside as well.
Cons
If you want to choose where you redeem your points, you may not prefer a travel reward credit card. With co-branded travel cards, you are limited to the value of a point or mile. It depends on where you want to redeem it—or if you can where you want.
Certain hotels and airlines may also cap off when you can use your rewards, thus making them almost impossible to redeem at times. General travel cards can be more flexible, yes; however, if you do not travel often, you do not have many options as to how and what you can purchase with your rewards.
Compare: Best Travel Credit Cards
Bottom Line
If you are in the market for a new card, it is important to take yourself into consideration. Do you travel often? Do you prefer to use rewards for more travel-related options or are you looking for cash back for spending money? These answers will lead you to the correct card for you.
Go for the card that maximizes the highest reward rate and options for redemptions–specifically for your lifestyle. If you do not travel frequently, your best bet is a cash back card. If you travel often, the travel rewards may be more complimentary for you.
Bottom line: Cash back cards are less expensive than their counterparts and come with more options for how and when you can redeem your rewards. For the most part, it is the clear winner out of the two.