Credit Cards with Annual Fees: Are They Worth It?
Written by:
Molly Elwood
3 min

read
3235 Views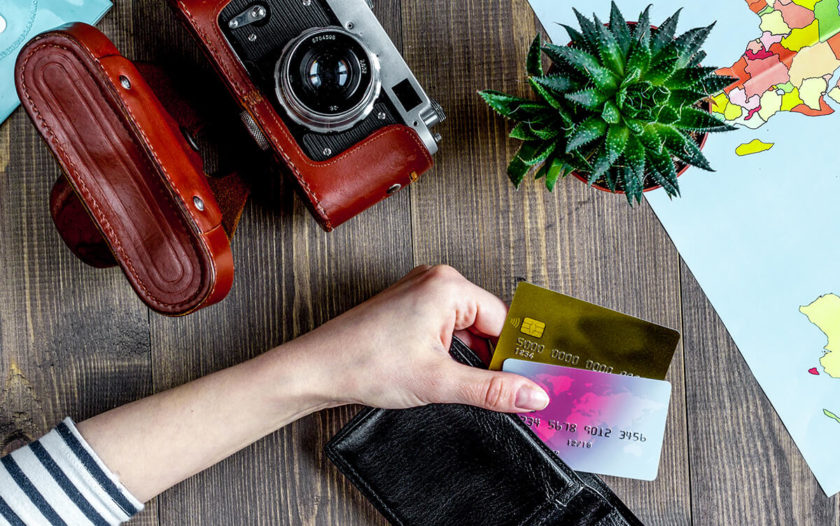 When there are so many credit cards without annual fees, you might be thinking, "Why would I pay for a card with a fee?" Between spending rewards, travel perks, and extending credit to those with poor credit, benefits often make up for the cost.
What's an Annual Fee?
An annual fee is a yearly charge added to your statement by your creditor to use their card. Fees can vary greatly, but the average annual fee is $100.
For example, you could pay $39 for an unsecured card to build your credit or a modest $49 a year for an airline rewards card. Or, you could fork over $550 for an exclusive card with luxury benefits.
When are annual fees charged?
The timing of the fee varies from card to card. Some charge as soon as your account opens, others on the last day of the first month you're approved. You should see the fee around the same time every year. A few cards may charge the fee in monthly installments. Contact your issuer to be sure.
Will my annual fee stay the same?
Laws require credit issuers to give you a 45-day heads up ahead of raising your annual fee or added new ones. If you don't want to pay it, you're allowed to reject it and close your account.
When Is It Worth Paying an Annual Credit Card Fee?
There are credit cards with no annual fees, but it's worth browsing the benefits to see if you could come out ahead.
When you have bad credit
There are many credit cards designed to help improve your credit. If your financial history is poor, you may only qualify for those with an annual fee. You won't find cards with over-the-top rewards or benefits, but you'll have the chance to build your score. If you have fair credit, you might find a card with rewards like 1.5% cashback.
When you have good credit
If you have good or excellent credit, you can easily recoup an annual fee through airline miles, hotel stays, in-store credit, or cash rewards. Compare your usual spending habits with a card's benefits, and do the math to see if you come out ahead. Be sure to check out similar cards from other issuers to see if you can get a better deal.
Benefits of Credit Card Fees
Spending rewards
These cards offer cashback or points on what you spend. You can redeem points for statement credit, merchandise, or gift cards. Other cards offer store-specific or hotel-specific points. Rewards add up over time, so you're getting a discount on everything you buy.
Introductory bonuses and travel perks
Most sign-up bonuses add up to more than the card's annual fee, right off the bat, or upon spending a certain amount during an allotted time. Some welcome bonuses include:
Airline cards: Free checked luggage, free companion fare every year
Hotel cards: Free night stay or access to elite airport lounges
Brand-agnostic travel cards: Free miles
Beyond travel: Points, cash back, or a statement credit
Note that sign-up offers always change, and there is no "best deal." It's hard to predict if a better bonus is around the corner. Compare and shop around to see what other cards are offering.
Special card features
Sometimes, your annual fee goes to special features, including point transfers and chip-and-PIN EMV capabilities.
How to Avoid an Annual Fee
If you already have a credit card with an annual fee but feel you're not getting the benefits, you're not stuck with it. You can always close your card or request a downgrade. You might even be able to hang onto your points.