Should You Use BNPL for Travel?
Written by:
Anouare Abdou
4 min

read
2594 Views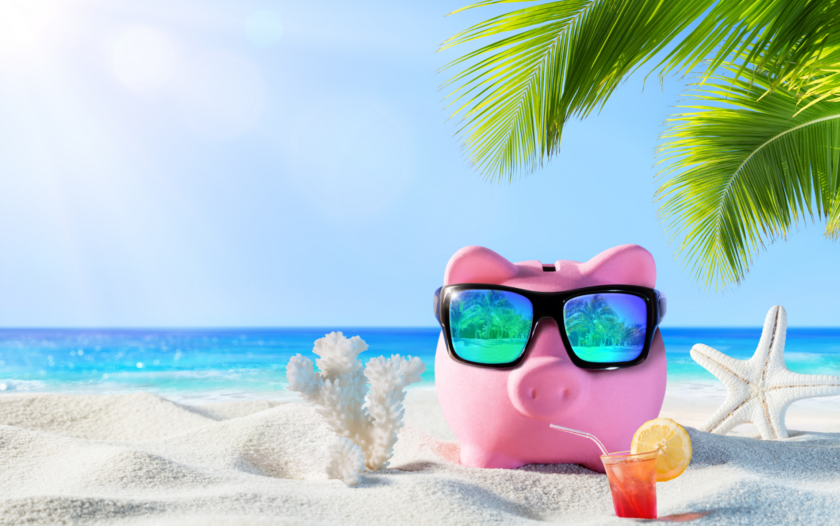 At a Glance
Travel is back with a vengeance, inflation is soaring, and you can now pay for a trip with buy now, pay later services. But is that a good idea? Here's what you need to know.
After over two years of pandemic restrictions, you may be eager to dust off your passport. You may want to make up for lost time with an extravagant trip – 2022 has been dubbed the summer of 'revenge travel' after all. Can't afford it? It's tempting to worry about it later and click on that sweet "buy now, pay later" payment option on Expedia.
Revenge travel and BNPL: An enticing combo
Gen Z and millennials are more likely to travel this summer, to spend more on those trips than previous years, and to take on credit card debt to do it, according to a survey from Verasight commissioned by Bloomberg News. But why take on credit card debt when you can use BNPL loans and avoid pesky interest fees?
56% of Americans have used a buy now, pay later service, revealed a survey by The Ascent. And that number will continue to grow. According to a 2022 Global Payments Report released by Worldpay from Fidelity National Information Services, buy now, pay later will make up $438 billion or 5.3% of the global e-commerce value by 2025, compared to $157 billion and 2.9% in 2021.
"Buy now pay later plans are a relatively new development in the travel industry, and the plans from third-party travel sites tend to be the most popular. Expedia and Kayak both offer BNPL options that are trending," says Melanie Musson, a personal finance expert with Clearsurance.com.
The benefits of paying for a trip with BNPL
"Booking a trip without paying for it all at once gives travelers a little more financial freedom. It frees up cash to spend on other parts of your trip that you can't use BNPL for," adds Musson.
So if you haven't saved for travel but want to join your friends at the last minute, buy now, pay later may allow you the flexibility to go on vacation without shelling out a big amount upfront, with manageable payments. It can also prevent you from missing out on a great travel deal that won't be available by the time your next paycheck comes around. You can even plan how your payments fit into your budget with a tool like MyCredello.
Many BNPL providers offer interest-free loans that can be spread out over a certain amount of time – three, six and 12 months are the typical terms.
The biggest downsides of using BNPL for travel
However, not all buy now, pay later services are interest-free. And the ones that do charge interest tend to have interest rates that surpass credit cards (upwards of 30%). In other words, those are not worth it and you'd be better off using a travel credit card instead.
Also, while small payments feel doable, the situation can spiral quite fast and lead to missed payments and potential repercussions on your credit score.
"Generally, you should only buy things that you can pay for upfront. Debt can easily get out of control. So, if you book a trip you can't afford by using BNPL, you could end up in a financial hole that's hard to get out of," according to Musson.
The other big downside is unexpected trip cancellations. "If your trip is canceled, you'll still have to pay back your loan. You may be reimbursed by the airline or hotel, but there may be some lag time between when your BNPL payment is due and when you receive a refund," adds Musson.
Bottom line
"If you find a good deal on booking and know you will be able to afford it with your next paycheck, BNPL will let you take advantage of the savings. If you can book with 0% interest, breaking up the payments may be more convenient, and you won't have to worry about paying extra thanks to interest," says Musson.
But you should view buy now, pay later as a way to manage cash flow – not magic money. For example, let's say you have $2,000 set aside for travel and your trip will cost you $3,500, but you know that you'll have the total amount of money in the next few months. Using BNPL can help you cover your flight and free up cash to use during your vacation. But the important thing is doing the math and making sure it won't set you back on other monthly obligations.
"Don't use a BNPL program unless you know you can pay it back. Do not use it as a way to participate in travel that you can't afford," she adds.