5 Steps Women Should Take in Their 20s, 30s, 40s and 50s to Be Set for Retirement
Written by:
Ashley Jones
8 min

read
1421 Views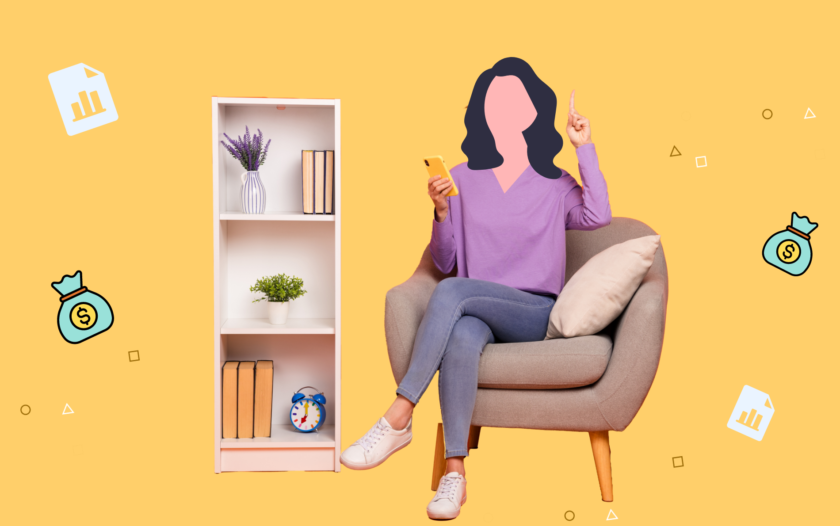 Retirement is a time free from the time constraints of a traditional job to enjoy life in whatever way your heart desires. Does that look like a beach-side cottage off the coast of Maine or a condo in a high rise overlooking the Malibu shoreline? Is it in an RV that you can drive across the country to visit family and friends, or a month-long stay in Tuscany, or a trip with your grandkids to Disney World?
Retirement is what you make it, but you have to get there first.
So, how will you fund these exciting adventures — especially without a job — while still paying your bills? All of that boils down to planning for retirement. With a solid plan in place, you can make your wildest retirement dreams come true. And the sooner you start, the better, especially if you're a woman.
How is saving for retirement different for women than for men?
Women, on average, have a life expectancy that's nearly six years longer than men, according to the U.S. Centers for Disease Control and Prevention. Though biological and social factors are also at play, this data alone means that for women, the amount of money needed to carry them through their golden years will automatically be higher than for men.
Lower earnings due to the gender wage gap — women only earn 82 cents for every dollar men earn, according to the latest data from the U.S. Census Bureau — means that it will likely take a woman longer to save the amount they need for retirement than it would a man under similar circumstances.
Women also spend fewer years in the workforce than men due to career interruptions as they take on the role of primary caregivers for their children or elderly family members. In turn, women usually have less time to earn funds that can contribute to their retirement, whether that be in the form of social security benefits or employer-backed retirement plans.
A 2022 Goldman Sachs Retirement Survey & Insights Report cited that women contribute approximately 30% less to their retirement savings than men, and 63% of women surveyed said that they find managing their retirement savings stressful. It's a lot to think about. When it comes to women and money, whether you're in your 20s and single, have a family in your 30s or 40s, or are in your 50s and just starting to save, retirement planning can be overwhelming.
"Women also need to remember that they likely will need to take care of themselves in retirement and need to have their own assets," says Anna Rappaport, FSA, MAAA, an internationally recognized expert on the impact of change on retirement systems and workforce issues. "Many women do not focus on the fact that they will probably be alone during part of retirement and marriages can break up before retirement."
Regardless of marital status, however, Rappaport explains that "starting early enough and planning for a long enough time period," are the top challenges women face when planning for retirement.
When is the best time for women to start planning for retirement?
The short answer is: now. Right now. Grab a pen and paper and take notes.
Gen Z is getting smart about financial health early. From retirement planning to paying off debt, they're on top of their money. If TikTok is any indication, they have big goals and early retirement is one of them. But, if you're a Millennial or Gen X, it's absolutely not too late to start saving for retirement.
Another insight available from the Goldman Sachs survey is that generationally, all ages report grappling with how to save appropriately for retirement. "Generation X, Millennials and Generation Z were increasingly affected by financial responsibilities in their ability to save for retirement, in part due to the transition from defined benefit plans to defined contribution plans," the report explains.
Women are tasked with managing so many other aspects of our lives; from our careers to our families, relationships, and homes, and thinking ahead to the future can feel daunting, but retirement planning is not something that needs to be put on the back burner.
"When planning for retirement, most women's biggest challenge is focusing on family financial goals and neglecting their retirement future," says Annette Harris, a Human Resources professional with more than 15 years of experience educating employees on retirement benefit options and founder of Harris Financial Coaching. "When managing the family budget, women attempt to ensure that the family's needs are met when considering groceries, housing, bill expenses, funding child extracurricular activities, and family travel. When considering these expenses, they neglect to fund their retirement until bills are reduced and their kids become adults."
Now that you understand how imperative it is to strategize about how you'll retire as a woman, let's take a look at 5 steps you can take now to start saving.
1. Create a customized retirement savings plan
The first step to saving for retirement for women is to make a plan. "I recommend finding a tool that will enable you to estimate how much you need to save," Rappaport says. "Think long term. Save as much of the amount suggested as you can, and once you have some assets, start focusing on investing."
How you save for retirement will differ based on factors like whether or not you work at a job that offers a retirement savings plan, if you're married, if you have children, and at what age you plan to retire. The entire process is highly individualized, and there are many moving parts.
"If you have access to a retirement savings plan at work, it is a good place to start," Rappaport explains. "If you choose not to use the plan or do not have one, you can set up an individual retirement account. It is also important to understand the difference between pre-tax and ROTH, so you can pick what works best for you."
If you work for yourself, your retirement savings plan will look different than someone who contributes to a 401(k) through an employer. Similarly, women who are family caregivers or stay-at-home moms will need to plan for retirement without the support of employer-provided retirement savings plans.
2. Pay down existing debts quickly to start saving more for retirement
As you work through your retirement plan to determine how much you need to save, you may find that your existing debt makes up a large portion of your expenses. Paying off debt now can free up funds for your retirement savings plan.
To help chip away at that amount as you save for retirement, consider using our debt payoff calculator to identify the best ways to save on interest and pay off your debt faster.
Tell us what you are looking for?
I am looking to calculate
I just have one
debt
I have more than
one debt
3. Calculate how much money will you'll need to fund your expenses during retirement
Being debt free heading into retirement means you'll have more money to spend on the things you want to do. It also frees up your cash flow to invest more and potentially continue to grow your nest egg during retirement. Examine your current lifestyle and determine the expenses you'll have.
But, what about your mortgage? "A mortgage is often the most significant expense during retirement and can lead to retirees returning to work due to a lack of funds," Harris explains.
So, should you pay off your mortgage before you retire? There's really no one size fits all answer. It's important to consider how your home factors into your overarching retirement plan where portfolio growth and equity are concerned and understand what it would take to gain access to the money that's tied up in your home as an asset should you need it.
"Considering what income is available in retirement, such as a retirement annuity, social security, and any other sources of income, can help plan the percentage of income that should be saved today," says Harris.
4. Seek help from financial advisors to understand your retirement options
It's OK not to have all of the answers when it comes to understanding your retirement options and what works best for your money. Asking for help from a professional is one of the best strategies for women to take at any age or stage of their retirement planning.
Though Harris' advice specifically addresses self-employed women, it's important to note that even women who take advantage of retirement savings set up by an employer or women who are not employed can benefit significantly from the help of a financial advisor. If you have a pension, want to understand more about what 401(k) loans may look like for you, or have any questions at all about your retirement investments, these professionals can be a fantastic resource.
5. Know that it's never too late to start saving for retirement as a woman
If you're not a savvy saving TIkTok-ing Gen Z-er, but an elder Millennial or Gen X woman looking to ramp up your retirement savings, fear not. It's never too late to start, and experts say that there are plenty of resources available to get you on the right path.
"Women saving for retirement later in life should use a combination of saving opportunities," Harris suggests. If available, she says the first step to take is to "maximize employer retirement contribution options," and then, "take advantage of catch-up contributions available to employees over 50," when you're of age. "Finally, evaluating IRA contribution options with a financial advisor or banking institution can help set aside post-tax funds for retirement," says Harris.
Bottom line
Saving for retirement is a lifelong process, so the earlier you start, the better. Make a plan, work that plan, and don't be afraid to ask for help. When it comes to women and money, knowledge is power.