These Real People Earned Free Trips With Travel Credit Card Points
Written by:
Ashley Jones
7 min

read
967 Views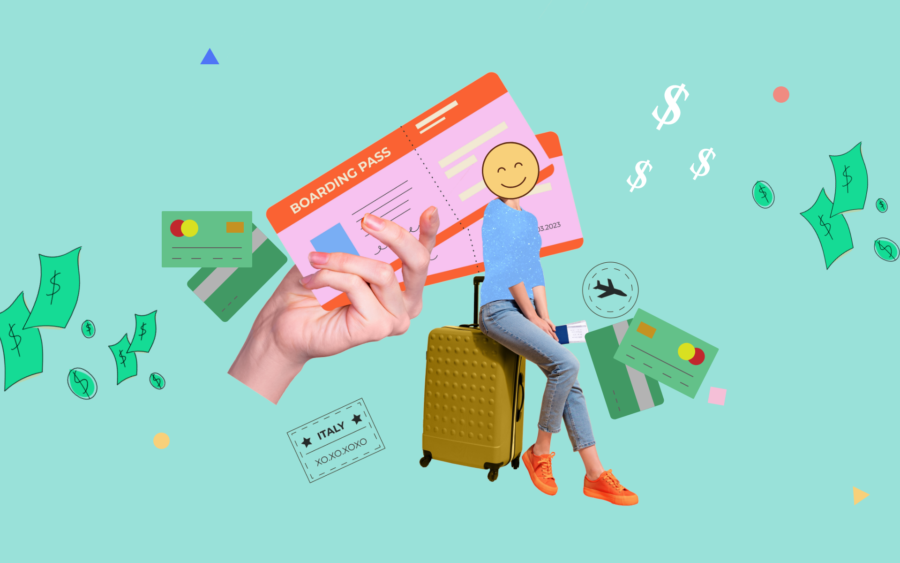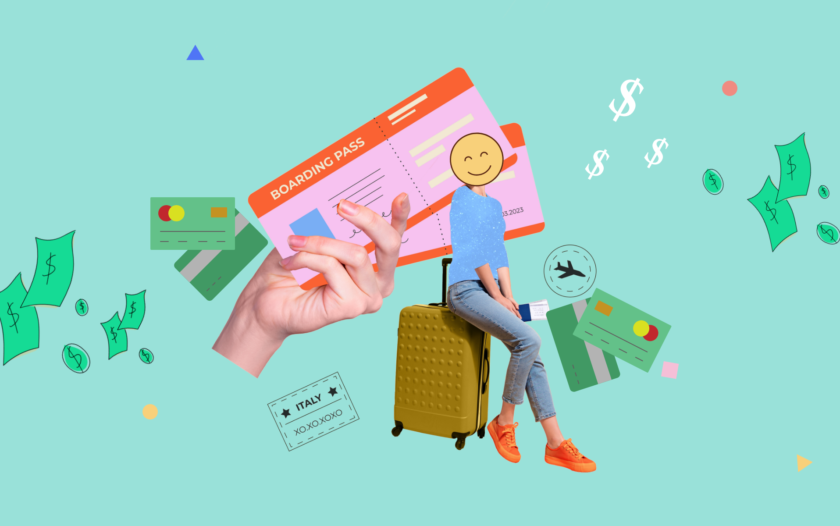 Anytime you see something advertised as "free," it makes sense to scrutinize whether or not the label is too good to be true. What if I told you that you can travel for free just by using a credit card? Think it's impossible? Think again.
There are actual, real-life people who regularly use credit card points to travel. These aren't billionaires, either — just smart with their spending and taking advantage of the perks that come with travel rewards credit cards.
A recent Forbes survey found that of respondents who plan to travel in the upcoming year (82%), the vast majority plan to use credit card rewards to pay for at least part of their trip. 25% expect to fund one trip with their points, 36% plan for their points to cover two or more trips, 12% say their points will pay for three or more trips, while 18% plan to use points to travel, but aren't certain exactly how many trips their rewards will cover.
Navigating the world of travel rewards credit cards can be a complex task, but with proper planning, free trips are doable. Just ask Justine Marie Shuey: "I've already been on 14 flights booked with points so far this year and have 10 booked in the next two months. All just paying the taxes, otherwise free."
Or Megan Rupp, who is taking her son to Maui for his birthday on a free flight she earned with travel credit card points. "I used my AMEX, which accrues Delta flight miles. I was able to use my miles to book the flight and rental car in a package!" Rupp says if it weren't for her rewards points, she wouldn't have booked a trip at all.
Even when you earn a free trip with travel credit card points, vacation planning and all the expenses that go with traveling can add up quickly. Considering taking out a personal loan to fund your next trip? Use Credello's loan comparison tool below to see which loan is right for you.
Find and compare the best loan options.
Advertiser Disclosure
Use the filters below to refine your search Sorry, we didn't find any options that meet your requirements. Please try modifying your preferences.
Congratulations! You're close to seeing your offers!
Please take a second to review the details you shared earlier

So, how does getting a free trip with credit card points work?
As you'll see in the stories below, there are a few different approaches to using credit card points for travel. Some people use airline-specific cards to book travel for work and then reap the benefits of their vacations. Others use a card from well-known credit card companies like American Express to earn points that can be used with specific airlines or hotel chains.
Are you already using a credit card anyway? Great! If so, take a look at what your go-to cards offer in terms of travel rewards. Then, take a look at where you want to travel and see if you can earn with the airline or hotel-specific cards. Yes, you have to spend money to earn the points — also called spaving — but it can be done. Doing your research before you take advantage of this travel-spaving situation is vital.
Leveraging credit cards, you can earn valuable points that translate into travel benefits, helping you save money on adventures near and far. Even if it's not the entire cost of a trip, just having your flight or hotel expenses covered is a huge financial win.
Let's take a look at how some real-life travelers earned free travel with their credit card rewards:
A family of four travels for half-price using travel credit card points
For their upcoming family trip from California to Alaska, Jennifer King says she has saved approximately 50% of travel costs for her family of four using travel reward credit card points. Their family typically takes one 7-10 day trip per year totalling between $7,000-$10,000. "We usually end up using points to ease the financial burden of the trip but rarely do they cover a whole trip anymore," she explains.
Planning has been key for King in earning a reduced fare for their family's flights. She started using an Alaska Airlines Credit Card to max out point accrual, bonuses, and companion fares. "So with all of that saving, we saved up enough for one round trip airfare from California to Juneau," she says. "We used their annual companion fare pass as a perk and booked one more, so only have to pay for two airfares for this trip." The total airfare savings for this trip are about $2,200, according to King.
"For hotel, we are a die-hard Bonvoy family, always stay at a Bonvoy property to get points, and use the credit card often," she says, noting that as of now, they have covered a three-night stay in Seattle on the first leg of their trip completely free of charge. "The five nights in Juneau would have cost way too many points for a mediocre hotel (only one Bonvoy hotel there) so we used a handful of points and a free night award for our Seattle hotel and are staying at another property in Juneau and paying in cash."
Though King says she and her husband occasionally travel for work and earn points that way, her main advice to others boils down to frequent card use and logistics. "I think the only way to make points work is to use the card often, take advantage of the new customer bonuses and always travel and stay at the properties/airlines where you have the cards," she says. "That's the only way to accrue a decent amount of points."
Worldwide travel on a budget, using travel credit card points
Samantha Lewis used a combination of cards to book flights and hotels around the world. Most recently, Lewis flew from Los Angeles to Washington D.C. solely on reward points and has future flights planned to Paris (with booked accommodations as well), a flight to Chicago, and a hotel booked in Egypt — all with credit card points.
"I think the value is definitely there," Lewis says. "On AMEX Platinum, you get $100 per 10,000 points. (I have just under 150k points, so I have just under $1,500.) Anything less than that ratio isn't really worth it," Lewis explains.
Just like King, Lewis says using your credit cards is the best way to earn as many points as possible. "The Delta card you get points anytime you use the card and 2x depending on how you use it. BILT is the newest and most exciting, I use this card to pay my rent and get 1:1 points there. Plus 5x points when I use LYFT and 3x on dining. So great value there as well. I just started using it but the points ratio is 10k to $125 so even better than AMEX but because it's a new company it doesn't have the options or reach that AMEX has just yet. Either way, still really good and I plan on collecting as many points as possible."
Lewis explains that though it takes time to accrue points, using sign-on bonuses and special offers to earn rewards points to use for trips is one tip to decrease the time spent earning points. "I will say I used a combo of credit and miles with most of my trips because I don't want to deplete my miles. I like to stay at nice hotels which cost more points so I like to make sure I keep replenishing."
Using travel credit card points isn't always easy, but it can be worth it
With abundant options available, it can be challenging to identify the ideal card that aligns with your needs and maximizes your savings potential. The intricacies of transfer restrictions, blackout dates, taxes, and fees can complicate the redemption process.
Certain cards may impose spending requirements within specific timeframes, which can inadvertently lead to unnecessary expenses if you're not keeping a close eye on your spending. One piece of advice many travel rewards earners follow is to only use their credit cards on purchases they were already planning to make before deciding on their destination.
Limitations and restrictions associated with some card providers and networks may not always work with your travel plans, so it's worth doing your due diligence to determine which cards will work best for your plans. Despite these challenges, with careful consideration and strategic planning, real people can — and do — earn free trips to make their travel dreams a reality.
Bottom line
Traveling can be expensive, but there are ways to earn free trips with credit card points. It takes planning, patience, and perseverance, but like the stories above showcase, the savings are worth the wait.