New Budget-Saving Tips on Wedding
Written by:
Anouare Abdou
4 min

read
2386 Views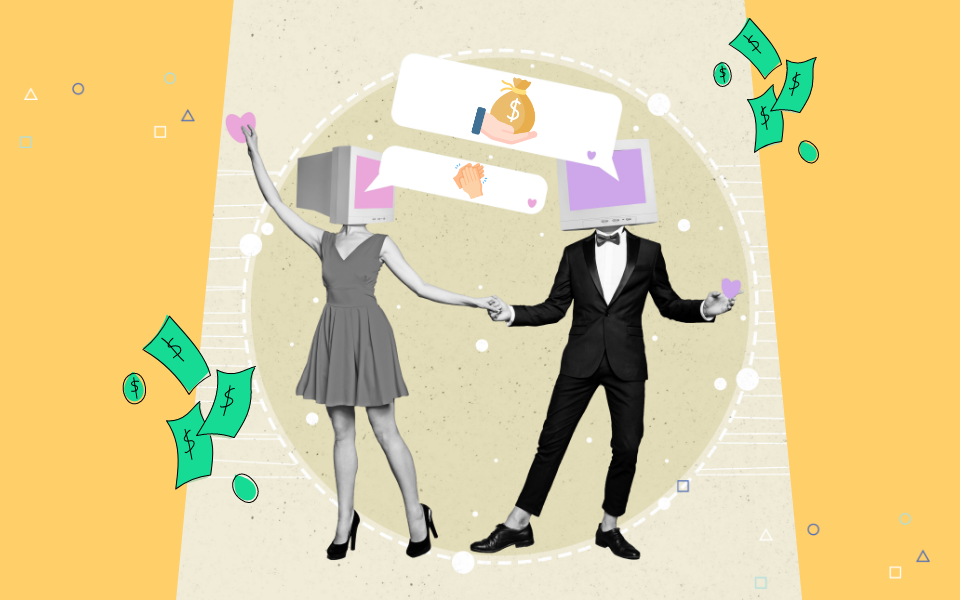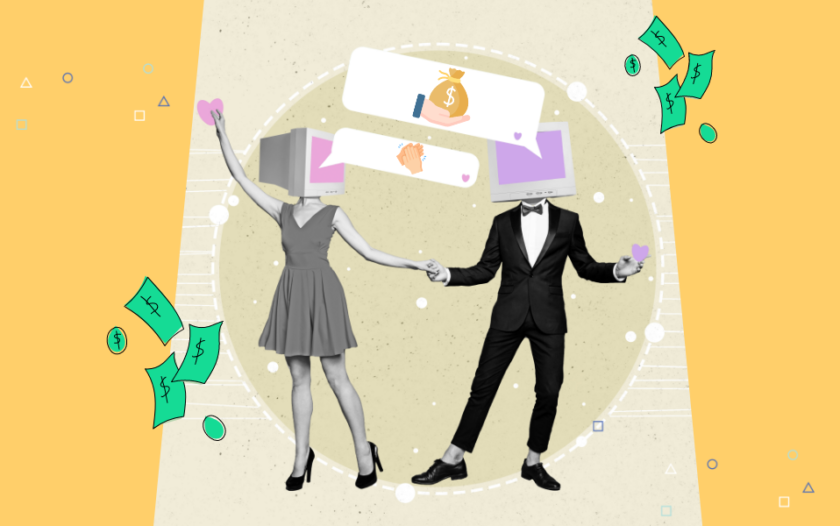 At a Glance
Welcome to the year of revenge weddings, from postponed pandemic nuptials to increased vendor costs driven by demand and inflation. But with higher costs come increased resourcefulness – some couples are finding novel ways to save on their wedding. For example, TikTok bride Kiara Brokenbrough recently went viral for hosting a $500 wedding and rocking a gorgeous $47 wedding dress.
"Couples looking for ways to cut costs across the board may choose to have a smaller guest list or choose a non-prime wedding date. Picking a mid-week date or an off-season month to get married can often yield savings," says Jessica Bishop, founder of The Budget Savvy Bride.
"Other options include doing certain aspects of the day themselves or seeking alternatives to 'traditional' vendors and suppliers. Thinking outside the box for your service providers can help to cut costs."
Here are new ways people are cutting down on wedding costs.
1. Elopement followed by a party
Jessica Pridham, co-founder at Eloped, says that ever since the pandemic started, the popularity of elopements has exploded. "Now people can have a tiny wedding for under $1,000 and still get wedding pictures," she says.
"After that, many couples just have a party to celebrate their weddings. All in all, we're seeing people save tens of thousands of dollars by doing this. They completely avoid the 'wedding tax' that many couples pay."
2. Host your wedding at home
Marie Kubin is a wedding planner and the CEO of Rent My Wedding, a nationwide wedding rental company. And the most creative wedding she has ever seen was held in a garage. "It was decorated so well that you'd never know it was a garage! Hosting at home not only eliminated the cost of a venue, but also reduced many other costs," she shares. "For example, they purchased beverages in bulk at Costco, made centerpieces with flowers from a farmer's market, and played their favorite music using Pandora instead of hiring a DJ."
Wedding venues are expensive and usually cost between $10,000 to $15,000, though some all-inclusive luxury venues can cost up to $100,000 in a state like New York. A recent Credello wedding survey found that the top 3 things men regret paying for were for the wedding were the venue, decor and photographer, while the top 3 financial wedding regrets for women were the wedding planner, venue and decor.
3. Go with a budget venue and strategic decor
"The secret to budget venues is using the right decorations," adds Kubin. The couple who had their wedding in their garage used pipe and drape to transform unfinished garage walls with tools into dreamy white surroundings. They added to the ambiance with custom lighting and guests were impressed despite the fact their venue cost them zero dollars.
4. Choose an unusual time and day
Weekday weddings are the new Saturday weddings – for savvy couples looking to cut costs, at least. Morning weddings can also help you access your dream venue at a fraction of the price. If your guests are local, consider choosing an unusual time and day for your celebration. While it's true that people may not be as much in a party mood early in the day (nothing a boozy brunch can't fix) or when they work the next day, remote work has also allowed for more flexibility. And, according to Hitched, you can save upwards of $10,000 by doing so.
5. Skip full-service vendors and do your own reception setup
"Setting up the reception yourself means you can save money without giving up anything you had envisioned for your big day," says Kubin. "With labor costs and gas prices at an all-time high, it's more expensive than ever to use full-service vendors."
Don't panic though, online rental companies are an affordable alternative that still provide some convenience. You can get wedding items delivered directly to the venue, then follow simple instructions to set up everything you need. "This includes DIY wedding lighting, backdrops, chair covers, photo booths, flowers,and centerpieces. We've worked with couples that saved as much as $10,000 on their wedding by using do-it-yourself rentals instead of hiring full-service vendors," she adds.
6. Cut the guest list and live-stream the ceremony
Let's face it, cutting your guest list is easier said than done. If you're struggling with this decision, Kubin recommends live-streaming your ceremony. "This way your loved ones can still be a part of your big day without breaking the bank," she says.
And if you still end up taking on some debt to pay for your wedding, try a tool like this debt consolidation calculator to make it manageable.