Survey Reveals Younger Generations Regret Cost of Their Weddings More
Written by:
Anouare Abdou
5 min

read
656 Views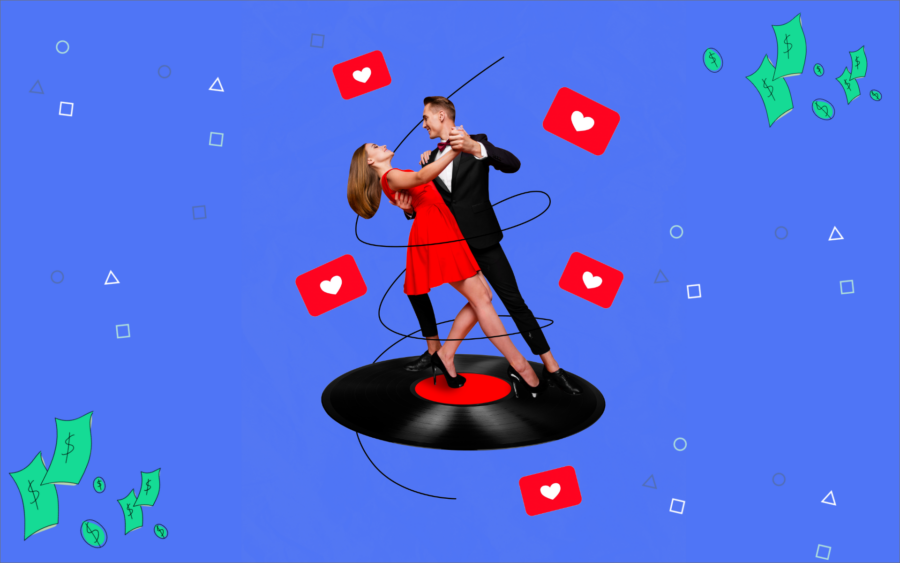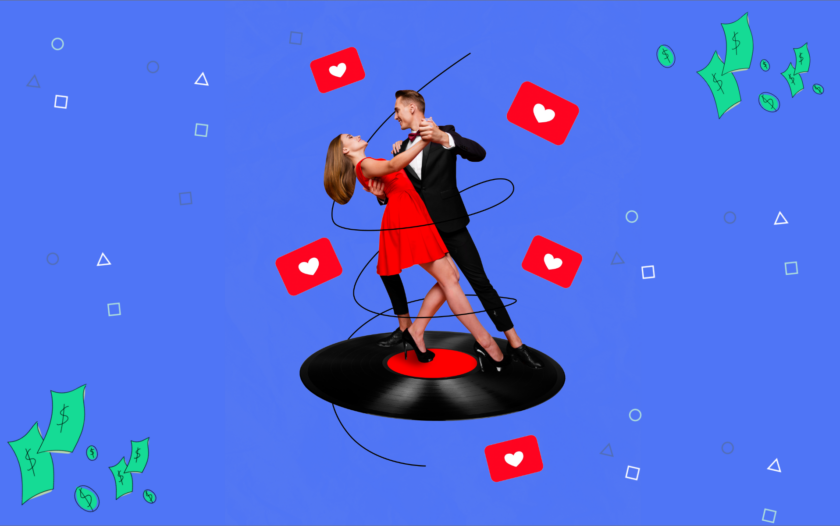 At a Glance
Planning a wedding is an exciting time filled with dreams of a perfect celebration, but it often comes with a hefty price tag. From the venue and catering to the dress and decorations, the expenses can quickly add up. As couples embark on their journey towards matrimony, it's crucial to consider the financial implications of their choices. In hindsight, many newlyweds find themselves reflecting on their wedding costs and experiencing regrets about where they allocated their resources. But does this regret go away as time passes and it just becomes a fond memory even though the prices seemed so steep at the time? Does the regret increase if the marriage doesn't go well?
Credello set out to find out by conducting a new survey on wedding financial regrets in collaboration with Pollfish. The survey of 1000 people, ages 18 through 54, that were currently married, divorced, or separated painted a nuanced picture. For example, people do have some financial wedding regrets, but not the wedding as a whole – they pertain to specific things. And those financial wedding regrets also can vary between men and women. Additionally, a greater percentage of Millennials (ages 27-42 years old) and Gen Zers (ages 11-26 years old) had financial wedding regrets compared to Gen X (41-59 years old.) Here's what you need to know.
Key takeaways of Credello's 2023 wedding regret survey:
25% of Millennials and 29% of Gen Zers said they regretted their wedding a little compared to 17% of Gen Xers.
38% of all respondents answered that they paid for the wedding themselves.
19% of all respondents said they worried guests couldn't afford the wedding.
20% of all respondents said they thought their wedding was unnecessarily expensive.
1 out of 3 (33%) men took out a loan or financed their wedding with a credit card, compared to 1 out of 5 (20%) women.
38% of men have little and some regret about wedding finances vs. 29% of women.
The top 3 things men regret paying for were for the wedding were the venue, decor and photographer, while the top 3 financial wedding regrets for women were the wedding planner, venue and decor.
26% of men and 14% of women found their wedding unnecessarily expensive while 19% of men and 15% of women found it necessarily expensive.
26% men would have invested in stocks and the same number of men would have spent on a honeymoon if they didn't have to pay for their wedding.
As for women, 29% of them would have preferred to spend on a honeymoon too, while 27% would have put the money towards a house.
Check out our infographic below with more stats from the survey:
Differences in how men and women view weddings
It's hard to tell, though one thing is for sure: There are still differences in how men and women view weddings. You would think that we'd be past social conditioning, but women were raised to dream of their big day and men were raised to see their bank account balance plummet at the very mention of the word "marriage." There's also still that notion of being a provider that can put pressure on grooms to make their brides happy.
As Top Wedding Sites contributor Robbin Porter wrote, "some of the men [I spoke to] said that if they can't provide their woman with an expensive wedding then they feel like they've let her down; then again, if they do 'pull it off,' then they are burdened with a debt that could have bought a new car, or been a nice down payment on a house, and then they feel like they are not a responsible provider."
Perhaps this is why 38% of men experienced "little and some" financial regret versus 29% of women. Men were also more likely to find their wedding expensive compared to women, with 26% of men and 14% of women found their wedding unnecessarily expensive while 19% of men and 15% of women found it necessarily expensive.
Interestingly, there are also differences between what men and women value and prioritize as far as the wedding day itself. The top three things men regret paying for were the venue (50%), decor (31%) and photographer (30%), while the top three wedding financial regrets for women were the wedding planner (36%), venue (31%) and decor 31%).
When it comes to what they would've done with the money had they not needed to fund their wedding, there is common ground: both men and women would have spent it on their honeymoon or invested towards their future, although the investment vehicle of choice is different (stocks for men vs. putting it towards a house for women).
The cost of wedding venues and decor
So, are those wedding cost regrets warranted? Are wedding venues overcharging couples? Is decor too much? According to a Brides article on the average wedding venue cost in the U.S., it really depends on where you're getting married – both in terms of geographical area (some states are pricier than others) and the type of venue.
Spending somewhere between $10,000 to $15,000 range is the most common, though some all-inclusive luxury venues can cost up to $100,000 in a state like New York. When you consider the average wedding cost of $29,000, it's safe to say that certain venues can quickly eat up your budget and lead to post-wedding financial regrets. As for wedding decor Zola says it can range from $2,000 to $10,000. The Credello survey found that 31% regretted how much they spent on wedding decor.
The younger you are, the more likely you are to have regrets
Age is not just a number when it comes to wedding financial regrets. Twenty-five percent of Millennials and 29% of Gen Zers said they regretted their wedding a little compared to 17% of Gen Xers. In other words, the younger you are, the more likely you are to have wedding financial regrets. It's possible that these regrets fade over time while cherished memories last forever. It's also likely that younger generations are feeling the strain of an uncertain economy.
Bottom line
At the end of the day, it's not black and white. The best way to avoid experiencing wedding financial regrets in relation to your wedding is to have honest conversations with your partner and focus on your core priorities.
This survey was conducted by a third-party survey platform – Pollfish, on behalf of Credello. The sample of 1000 Americans (ages 18+ through 54) in the United States was surveyed on June 16th, 2023. The results have been weighted to balance responses to census statistics on the dimensions of age and gender. For complete survey methodology, please contact [email protected].