2022 is the Year of Big, Grossly Expensive Revenge Weddings
Written by:
Meredith Lepore
6 min

read
2879 Views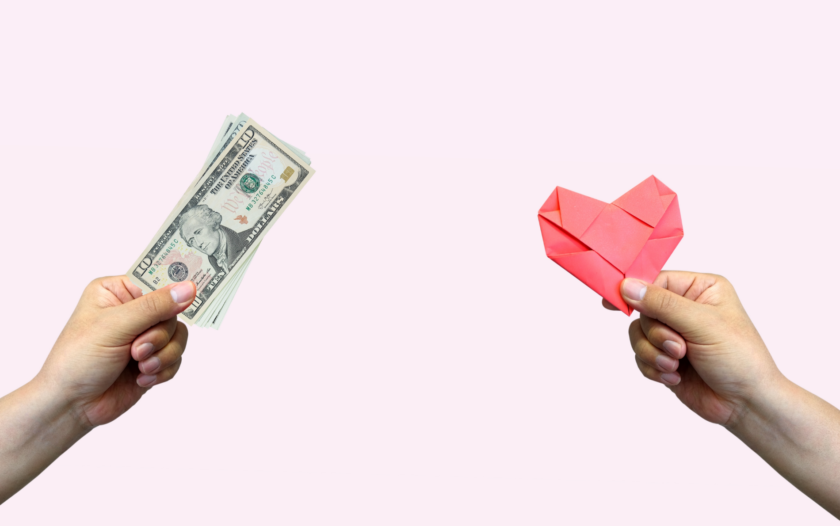 At a Glance
There are more weddings taking place this year than there have been in almost 40 years, and they are costing people a small fortune. Have we reached peak revenge wedding season?
Nina: Oh. Oh, that is incredible! Annie, that's just like the one we saw in the magazine.
Annie: Do you like it Dad?
George: Well, what is that? Is that dollars? $1,200?
Franck: Well, Mr. Banks. This is a very reasonable price for a cake of this magnitude.
George: A cake, Franck, is made of flour and water. My first car didn't cost $1,200.
Franck: Well, welcome to the nineties, Mr. Banks!
Oh George Banks. You silly bafoon. Wait until you get to the year 2022. The quote above is from, "Father of the Bride", one of the greatest films about weddings ever (arguably the best.) It's a great story. Girl meets boy, boy meets girl's father, father has an emotional breakdown, Martin Short makes up a language, and then there is a beautiful wedding all encased in a perfect Nancy Meyers aesthetic (probably eggshell white.) It was quite modern when it came out in 1993, in fact it was an update of a classic film with Elizabeth Taylor, but it hasn't aged so well. However, now that cake made of flour and water would easily cost twice that, possibly three times (inflation you know). Also, what are magazines?
What would also be different is the bride, Annie Banks, would have had a bachelorette party in Cabo, and a destination wedding in Italy because it is even a wedding if your friends don't have to use their passports to get there, and her dress would have been from Vera Wang and cost the same amount as a small mortgage. There would have been a hashtag for the couple and multiple showers and after-wedding food trucks, and so many gifts, and then a big honeymoon to Hawaii or the Maldives. That would have all been in a normal year that didn't follow a global pandemic that pretty much put a pause on weddings for a solid two years.
For many people that had to cancel or down scale their wedding because of COVID-19 and its merry band of variants, weddings are back this season and then some. Apparently, these people didn't appreciate the lesson that a wedding can still be wonderful even if it is just in your backyard with a handful of people. What people have taken from this two-year hiatus from weddings is that now they need to be big, loud, and more expensive than ever. And that is quite easy to do right now with inflation driving up prices. We welcome you to the season of revenge weddings. You will dance, drink champagne, and possibly go into debt. Have fun!
With weddings at an all-time high prices are soaring
First of all, a lot of people are getting married this year. There are 2.5 million weddings expected to take place in the year 2022, making it the most weddings since 1984, according to market research firm The Wedding Report. Shane McMurray, founder of The Wedding Report, told CBS MoneyWatch, "So vendors are taking advantage of higher demand and saying, 'Let's charge more,' which is normal in business with supply and demand." Pre-covid the average price for a wedding was $24,000 and now it is $27,000.
And we haven't even touched upon inflation. A Zola survey from February of this year that questioned 16 vendors nationwide found that about 13 had raised their costs since 2020. It is understandable when you think of how much business these companies lost during 2020 and much of 2021. Another Zola survey found some wedding vendors lost $50,000 or more. Couples planning a wedding now may want to try out the debt consolidation calculator just in case.
Related: How to not go into debt when planning a wedding
The psychology of revenge weddings
Let's just call a spade a spade and say that the year 2020 sucked. It was depressing. Sitting in our yard was nice and all and yes some of us are great at knitting now but it was mostly just a giant trashcan fire. And now that they can, people want to be happy and that means having a wedding in front of all their friends, extended family, and that girl you went to summer camp from middle school that you keep running into.
It also doesn't matter if they had a smaller wedding in front of some their friends and family a few months back. That's right. "Wedding redos" or "wedding sequels" are a thing now (apparently no one took cues from "Miss Congeniality 2" and learned that sequels aren't always a good thing). Perhaps, we all want to be Jennifer Lopez at the end of the day (she will be going on marriage No.4 with Ben Affleck) except most of us do not have J. Lo's budget.
Jeanette Settembre of The New York Post wrote about the "overwhelming" number of these types of weddings and that some brides are essentially committing "financial terrorism" on their dear friends.
Even if you are just attending a wedding you are doling out the cash. A March 2022 survey of 2000 Americans by OnePoll on behalf of Affirm found that the average person may spend up to $3,000 on each wedding they attend this year. The survey found that most people had four weddings on the docket for this year which means they are paying $12,000 because they have good social skills. That doesn't seem fair, does it?
The survey also found that 37% of wedding guests cannot afford to buy a present for the wedding or wear a new outfit so they had to decline. They simply could not afford it.
Is a wedding worth going into debt for?
Weddings are joyous occasions and should be a great celebration. When we were unable to gather for these in 2020 it was a true tragedy. But now that weddings are back we have just gone a bit far over the edge. Inflation can't be controlled but wedding guests cannot even afford to go to all the weddings they were invited to.
As you are writing all the checks for your wedding or considering taking out a personal loan to pay for yours keep in mind a recent British study commissioned by the Marriage Foundation shows that found that couples who chose a simple ceremony are statistically more likely to have a happy marriage.
Related: A complete guide to wedding loans
Out of people in the survey who had weddings that cost more than $26,600 (which is slightly below the average this year), 10% of them got divorced in less than three years. There was so much focus on this party that one day that they didn't focus on whether they should have been getting married in the first place. Something to think about.
This month on Credello we will be exploring this heightened season of weddings to help you navigate it financially as both a wedding guest and potential wedding planner. Weddings are wonderful but they aren't worth going broke over.