Best Crowdfunding Sites for Personal Fundraising
Written by:
Caitlyn Callahan
9 min

read
546 Views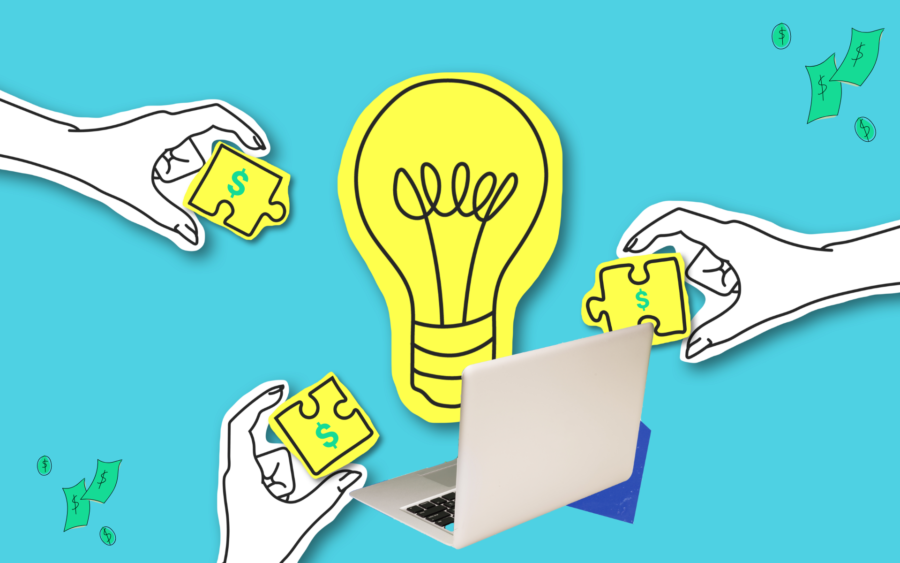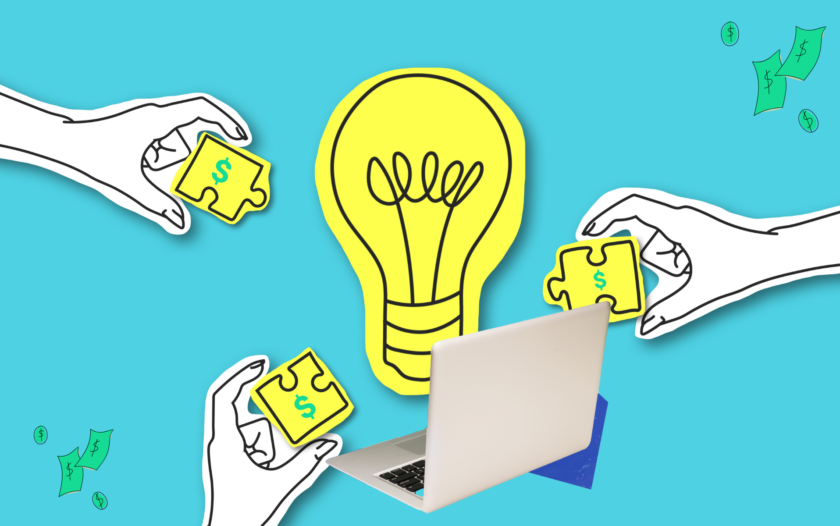 At a Glance
With the help of the internet and social media, raising funds for your personal needs, business ideas, nonprofit causes, and other reasons is easier than ever. To date, people have raised billions of dollars for millions of causes using these popular platforms, each with a variety of tools and resources to help you be successful.
While there are several advantages to these crowdfunding sites, there are also disadvantages such as fees and competition. Read on to learn more:
In this article, you'll learn:
Here are some of the best crowdfunding sites for individuals:
GoFundMe
Description: This is one of the largest and most well-known personal crowdfunding platforms, allowing individuals, teams, and nonprofits to raise money for personal needs. Since its launch in 2010, there have been more than 200 million individual donations of more than $20 billion. Start your fundraiser by setting your fundraising goal and telling your story, share your fundraiser via email, text message, and on social media with friends and family, and accept donations, thank donors, and withdraw funds directly through the site.
Types of campaigns: Any (most popular are for medical expenses.
Ease of use: Video tutorials and analyses of well-funded campaigns make learning how to set up and manage your fundraiser easy. You can also download their mobile app to manage your fundraiser from anywhere.
Fees:
Platform fees: None
Payment-processing fees: 2.9% plus $0.30 per donation (automatically deducted)
Payment processing: All major credit cards. Fundraisers get to keep all donations (minus payment processing fees); can withdraw donations through direct transfer to a bank account.
Our verdict: GoFundMe is a free crowdfunding platform primarily built to raise funds for individuals. Anyone can go about creating a campaign for free (though there is a standard transaction fee). With multiple fundraiser-sharing options, you can quickly and easily spread the word with your network and community to raise money. Easy sign-up and fundraiser creation processes, 24/7 customer support, convenient withdrawals, and a mobile app to manage on the go make GoFundMe one of the top crowdfunding sites available.
| Pros | Cons |
| --- | --- |
| Fundraising tools make it easy to create, share, and raise money. | One of the largest platforms, competition from millions of other campaigns. |
| Mobile app allows for management anywhere. | Credit and debit card transaction fees. |
| Email, text, and social media sharing. | Campaign organizers must meet specific withdrawal requirements. |
| | |
| | |
| 24/7 customer service support. | |
GoGetFunding
Description: From personal causes and events to projects and more, GoGetFunding is a crowdfunding website that lets you raise money for anything that matters to you. Created in 2011, GoGetFunding provides unique tools, features, and personal support for fundraisers. Innovative sharing features, ongoing access to funds, and simple setup (4 minutes or less) have helped users raise millions of dollars.
Types of campaigns: Any (most popular include personal, medical and healing, and volunteer and travel)
Ease of use: Fast and easy page set up in just a few steps. Tips, tutorials, videos, and blogs are available for creating an effective and successful fundraising campaign.
Fees:
Platform fee: 4%
Payment processing fee: 2.9% ($0.03 handling fee)
Payment processing: All major credit cards; PayPal; Stripe
Our verdict: One of the first crowdfunding sites designed specifically for personal fundraising, GoGetFunding allows you to create your fundraising page in minutes with help from fundraising coaches, tips, and video tutorials. You can raise funds for just about anything, but they do charge a 4% platform fee and 2.9% payment processing fee, which is higher than some other platforms.
Pros
Cons

Create your fundraising page in minutes.

4% platform fee + 2.9% payment processing fee

Fundraising coaches are available for personal campaign support.

7-day clearing period for each donation.

Personal eWallet holds funds until you're ready to withdraw.

Card payments can be transmitted to bank account; Paypal donations credited to PayPal account

Email, text, social media, and web site widgets for campaign promotion.
FundRazr
Description: "Next generation crowdfunding for positive impact," FundRazr's platform makes crowdfunding and online fundraising easy, fast, and effective. While this is a smaller platform than other competitors, it does offer increased functionality and attractive design.
Types of campaigns: 100+ types of causes supported
Ease of use: Visual page builder makes setup fast and easy. Built-in sharing tools make posting to social media simple.
Fees:
Platform fee: up to 5%
Monthly fee: None
Payment processing fee: Industry-standard (2.9%)
Pricing models:
Simply Free (backed by supporters)
Nearly Free (fee recovery from supporters)
Not Free (you cover platform fees)
Payment processing: All major credit cards; PayPal; GPay; Apple Pay
Our verdict: FundRazr has hosted more than 203,000 fundraising campaigns, raised more than $230 million, and has a 90% satisfaction score from users. With three pricing models that dictate how much you pay, this site is one of the most affordable, transparent, and flexible when it comes to pricing. The visual page builder makes setting up your fundraiser easy, sharing is simple via social media, text, email, website integrations, and more, and you can get access to your funds immediately.
| Pros | Cons |
| --- | --- |
| One-click sharing to social media, messenger apps, text, and email. | Smaller and less trafficked. |
| Perks and thank-you gifts available. | Some support materials are outdated. |
| Different campaign types are available. | The "Not Free" model has a 5% platform fee and 2.9% payment processing fee. |
| Project performance analytics. | |
| Live and automated platform coaching support. | |
| Can access funds immediately (with Keep it All option) | |
| | |
| | |
Fundly
Description: Also a lesser-known platform, Fundly has still helped users raise more than $300 million. Quick start guides, updates and alerts, customizable email templates and fundraising pages, social media connections, and more make this site easy to use and effective for individual fundraising.
Types of campaigns: Any (most successful support individual needs)
Ease of use: Quick start guide, plus updates and alerts throughout the first few weeks of your campaign as well as recommendations and updates, which allows you to quickly and easily set up a fundraiser. Plug-and-play campaign page options, easy campaign updating, automatic activity posts to Facebook, and a free mobile app also add to ease of use.
Fres:
4.9% fee for every donation
Payment processing: 2/9% plus $0.30 per transaction
Payment processing: All major credit cards (processing can take up to 7 business days)
Our verdict: Fundly's "Keep What You Raise" payout model, giving-level donor incentives, donor heat maps, data analytics, integration with Facebook and built-in event module, and free mobile app are features that make this fundraising site stand out from others. However, their 4.9% platform fee per donation plus 2.9% + $0.30 processing fee per transaction makes this site one of the more expensive. The good news is their plug-and-play campaign page options, quick start guides, and recommendation/update alerts make setting up a fundraiser quick and easy.
| Pros | Cons |
| --- | --- |
| Fully customizable campaign pages. | Payment processing can take up to 7 business days. |
| Create in-house fundraising clothing and swag, which can be shipped as thank-you gifts. | Fee on the amount raised (4.9%). |
| Data analytics is available. | |
| | |
| Set up multiple donation levels and customize perks. | |
| Embedding options for websites and social media integration. | |
| | |
Plumfund
Description: Plumfund has helped users raise more than $703 million for a variety of causes and personal needs such as weddings, honeymoons, babies, travel, and education. Created by the founders of Honeyfund, the #1 online wedding registry, Plumfund offers its services free of charge for a variety of popular categories.
Types of campaigns: All (though most popular include for emergency expenses and personal projects/goals)
Ease of use: Plug-and-play tools allow for easy page set up, but there is a lack of tutorials and resources for users on creating successful campaigns.
Fees:
Platform fee: None
Payment processing fee: 2.59% + $0.49
Payment processing: Cash, check, and online credit card processing via PayPal
Our verdict: If you're raising money for a special occasion, such as a new baby, wedding, honeymoon, vacation, or other, Plumfund can be a great option (though you are not limited to those categories). With only standard payment processing fees, Plumfund is one of the more affordable crowdfunding sites out there. They do have plug-and-play tools for easy page setup, but there is a lack of tutorials and customization options available for users. There are also fewer social media and integration options. However, you can add a registry and/or wish list to your fundraising goal, and there are a variety of ways to get your money.
| Pros | Cons |
| --- | --- |
| Registries and wish lists in addition to fundraising goals. | |
| | Fewer tools and resources for fundraisers. |
| Outstanding customer service | Not as many social media options. |
| Contributors either mail you a check, present it to you in person or receive funds in a PayPal account (avoid some fees). | Lack of page customization abilities. |
How to choose the right crowdfunding platform
There are several crowdfunding sites out there, each with different fees, capabilities, and customizations, and types of campaigns supported. A few things to pay particular attention to when choosing a platform for your goals include:
Types of campaigns: Make sure the platform supports/allows fundraising for your personal cause. For example, some sites are designed for individual fundraising while others are only for business or charity fundraising. You may also find that certain types of fundraising campaigns do better on some sites vs. others.
Cost: Some platforms do not have a platform upfront fee to set up your page while others do. Others say they have a "free" setup, but then they claim a percentage of your donations. Additionally, most (if not all) charge payment processing fees from each donation, so be aware of those costs as well.
Donations: See how you can get your donations. Most allow for direct deposit into your bank account, and some allow for you to get a paper check, connect to your PayPal, or similar payment processing.
You'll also find that the timing to receive your funds can vary – some platforms allow you to withdraw and get funds immediately at any time while others may take up to seven days to process. Plus, see if and when you're able to withdraw conditions even if you don't reach your fundraising goal.
Ease of use: Check into how easy it is to set up your fundraising page. Most platforms provide a variety of tools and resources, from plug-and-play options to videos and blogs, to help you set up the most effective and successful campaign page. Many also offer resources and ongoing support to ensure long-term success.
Sharing options: Some platforms have plugins for websites, easy sharing to social media, and the ability to send emails or text messages to your friends, family, and community to solicit donations and spread the word about your fundraiser. Find a site that gives you the sharing capabilities you need.
The product information provided here is based on research conducted up to a specific date and may have changed. For the latest and most accurate information, we recommend you to visit the respective website before proceeding.
FAQs