How Much Money Should You Give for a Wedding?
Written by:
Anouare Abdou
2 min

read
986 Views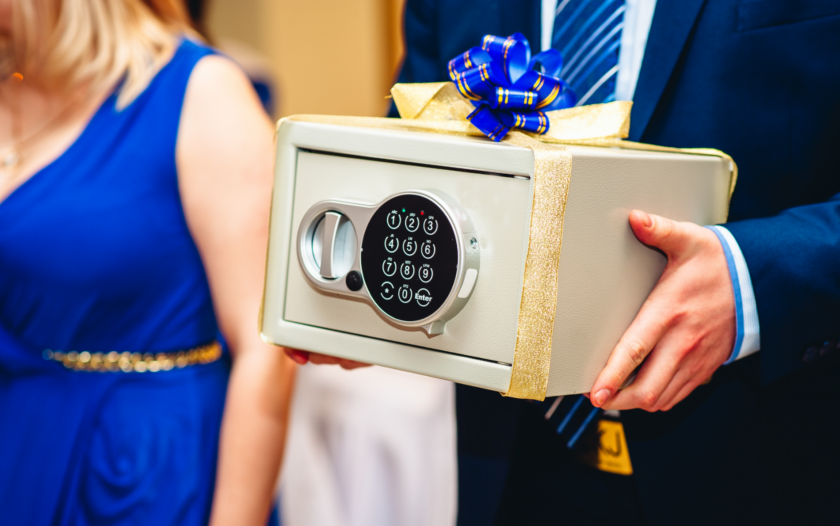 At a Glance
It's an age-old question with age-old answers: How much money should you give for a wedding? Regardless of whether you subscribe to the school of thought that a cash gift should at least cover your plate, the numbers are in and expectations appear to have increased.
In 2021, guests spent an average of $160 on a wedding gift, according to The Knot's 2021 Real Weddings Study – up from $120 in 2019. But couples are also spending more to make sure their guests have an unforgettable time – $266 per guest on average, to be precise, up from $214 pre-pandemic.
We are in the midst of "revenge wedding season," with nuptials returning in full swing after two years of delayed or shrunken-down celebrations – so revisiting the question of how much money to give as a wedding gift is relevant. It seems like your presence should be enough of a gift especially if it required a plane flight, a train ride, a road trip longer than four hours, and in that one case, a very uncomfortable ride on a donkey uphill. But alas, you are still expected to give a gift.
$100 to $250 is a safe range for a cash gift at a wedding
Farnam Elyasof, the founder of Flex Suits, which sells wedding suits and tuxedos, has worked with his fair share of wedding parties. "Most couples request cash gifts on their wedding day to help them begin their new life chapter. How much you give at a destination or local wedding depends on your relationship with them and your budget," he says.
"My rule of thumb is for single guests to give about $100-150 at weddings and $200-250 for couples, which is approximately how much it would cost to cover their food and beverage," says Melanie Levin, a seasoned wedding planner and the owner of Luck Eleven Events. "If the guest is a family member, it would be customary to give more depending on the relationship."
If you're in the bridal party, follow the 20-20-60 rule
However, keep in mind that being a wedding guest comes with other expenses, especially if you're part of the bridal party or attending a destination wedding. Levin recommends following a "20-20-60" principle: Bridal showers and engagement gifts should be about a third of the price that you spend on a wedding gift. You should also give more if you are attending with a plus one.
What to do if you can't afford a big wedding gift
What happens if you can't afford it though? "If a guest cannot afford to give about $100-250, I recommend purchasing something off the registry at a price point that they can afford," adds Levin.
If there is no registry, a gift card with a personalized intention can also work wonders. "You can offer restaurant gift certificates for a romantic night out," says Elyasof.
At the end of the day, you shouldn't go broke because of a wedding (and if that is the case you may want to try a debt consolidation calculator.) If you're feeling financial stress and have several events lined up in 2022 (which, considering the post-Covid frenzy, is likely to be the case), it might also be okay to decline some invites. Skipping the wedding of a college acquaintance you haven't seen in years is probably better than shelling out hundreds of dollars you don't have.
Calculate your big day!
Don't just guess how much your big day will cost you! Get a clear picture with our wedding budget calculator.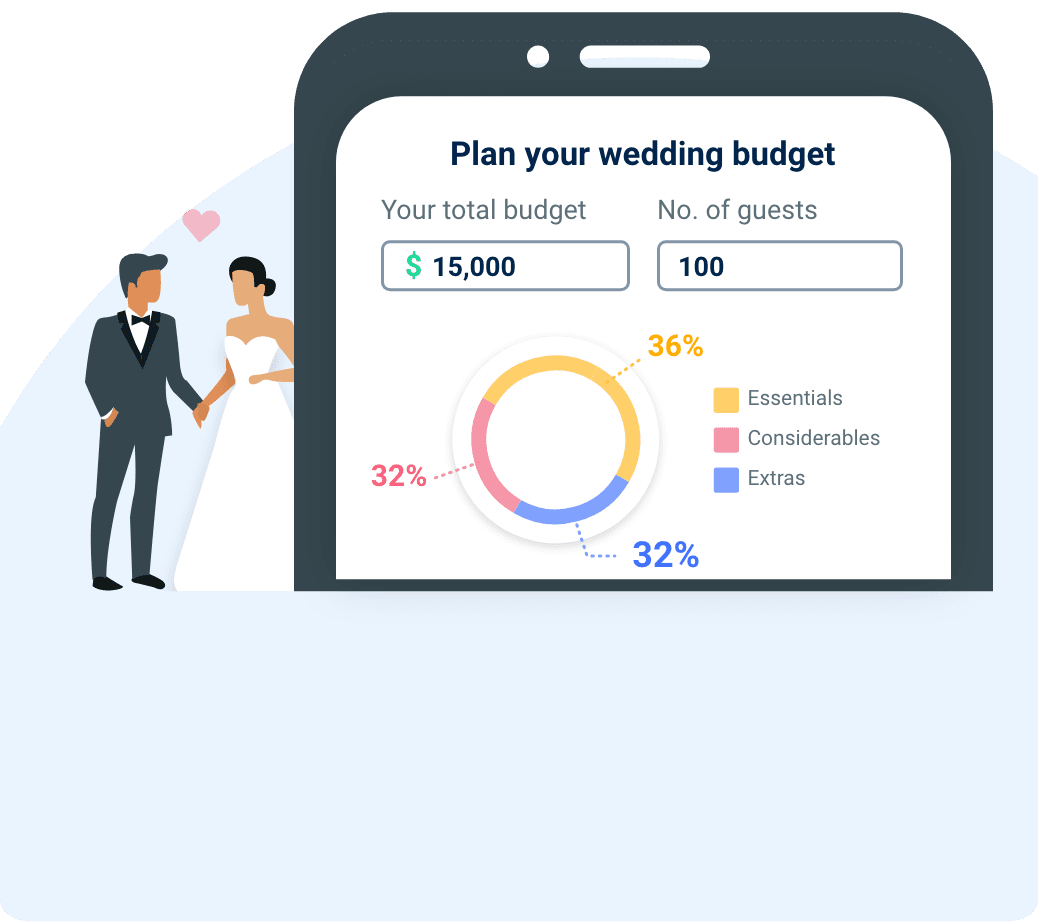 Recommended For You
Track your way to debt freedom with customized payoff plans.