30 Ways to Get in Financial Shape Before 2023
Written by:
Ashley Jones
9 min

read
1074 Views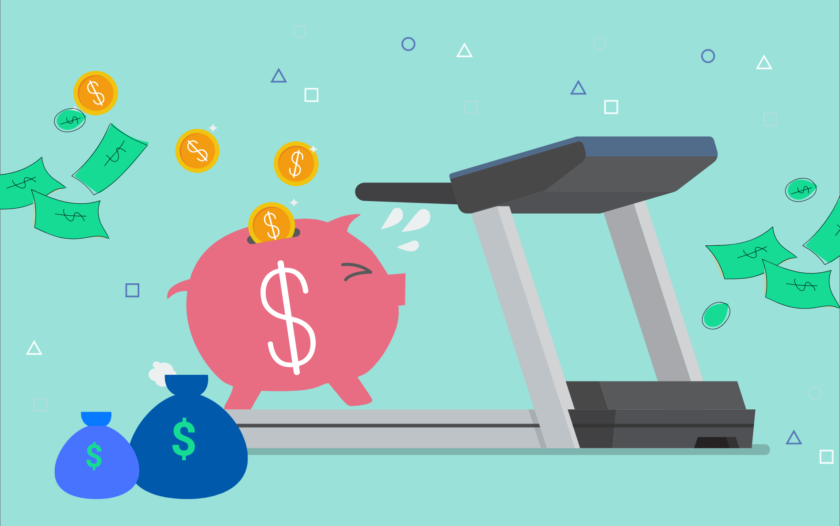 At a Glance
Kick off the New Year with improved financial wellness by planning your 2023 money moves now. While everyone else is busy making financial resolutions they (probably) won't keep, you can be one step ahead with your budget in place, savings stacking up, and a debt payoff strategy firmly in place by the time the ball drops.
Between massive inflation and rising interest rates, economic uncertainty in the year ahead could be financially challenging if you're not prepared. To get in the best financial shape before 2023, take a look at the ideas below to improve your financial wellness.
1. Set goals
Setting financial goals isn't the easiest thing to do, but it's worth it, in the long run, to motivate you to get in great financial shape. You could set goals in terms of investments, paying off debt, completing a month of no-spend, or saving a specific amount by a certain date.
A New Year calls for a new plan to pay off debt. Don't be afraid to use financial tools like MyCredello to help you organize your money and plan to get in better financial shape heading into 2023.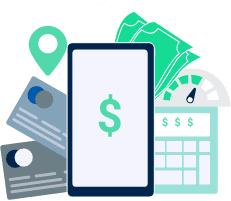 Start your payoff plan right now
Build your payoff plan with MyCredello and you'll be able to clear your debt sooner than you thought
Build your payoff plan with MyCredello and you'll be able to clear your debt sooner than you thought
2. Download a financial app to help manage your money
There are a variety of easy-to-use apps that can help you keep track of your finances in 2023. Whether you want a financial app for debt relief, a budgeting app, or one to keep track of your bills, there are a number of free and affordable options to choose from.
3. Refinance your existing debt
One of the top ways to fix your credit card debt is to take a look at ways to reduce costs by refinancing your current loans at a lower rate, John H. Robinson, a financial advisor and owner of Financial Planning Hawaii, recently shared with Credello. This is a great step to take toward getting your finances in shape before 2023.
4. Make a budget
While you can definitely use a budgeting app or online tool, creating a budget boils down to analyzing your cash flow and making decisions about what money should go where and when. A weekly budget plan that takes your expenses and lifestyle into account can help you meet financial goals in 2023.
5. Check to make sure you have automatic payments set up
For bills that offer automatic payments, this can save you money on potential late fees or credit dings if you miss a payment.
6. Talk about money with your partner
As evidenced by a survey that showed approximately 40% of couples don't know how much their partner makes, talking about your finances can be scary. However, talking about money with your partner is an important step toward financial wellness in 2023 that you can take right now. Not sure where to start? This article on how to talk about money with your partner from Remit Sethi's I Will Teach You To Be Rich blog is a great resource to get you started.
7. Reflect on the past year
One of the top tips shared by Clever Girl Finance to help plan for the year ahead is to first reflect on the previous year. From this point of reflection, you can both look for areas of improvement and celebrate your past achievements — in life and in finances.
8. Make long-term investments
Though the year ahead could be rocky, if you have the funds to make long-term investments, it will likely pay off for you. "Many stocks will continue to be great values (especially growth stocks like Google and Amazon which have underperformed this year), real estate prices are down 20%+ in many markets so even though interest rates are still high, expect there to be incredible deals in the spring, and if you looking to buy a small business or an online business, valuations have dropped this year, opening exceptional buying opportunities," Grant Sabatier, Creator of MillennialMoney.com and BankBonus.com, says. "2023 will be rough, but for long term investors the deals will be better than they've been in the past 15 years and you should invest as much and as often as you can. A great place to start is in a simple broad stock index fund like VTI or VTSAX."
9. Review your insurance policies.
Are there better options available that might provide better coverage, have more perks, or save you some money? You can also check to make sure you're enrolled for all available discounts with your current insurers for your home, auto, and life insurance.
10. Evaluate your money mindset
If you're looking to get into better financial shape, reflecting on your mindset and setting intentions for success can help. One way to start is to listen to the Mindset episode of the BiggerPockets Daily Podcast where author Jason Drees explains how to fill your potential.
11. Consider ways to earn extra cash
Whether you work a side hustle to bring in funds to pay down debt or add money to your savings account, planning for how you'll earn extra money in the year ahead is one way to get yourself in better financial shape for 2023.
12. Use a positive attitude to get out of debt
No matter which strategy you are using to pay off your debt, Steve Rhode of Get Out Of Debt says that a positive attitude is the one simple trick to get rid of debt fast he recommends. Essentially, change your attitude and you'll change your finances.
13. Get your grocery budget in order
To account for rising prices, take the time now to plan your approach to grocery shopping in 2023. Peter Adeney of Mr. Money Mustache's tips for frugal eating is a fantastic resource for how to cut down on your grocery bill with a steady rotation of staple foods and go-to recipes.
14. Learn about cash stuffing
The viral trend has taken over TikTok, meaning that Gen Z has successfully turned an old budgeting trick into one of the coolest ways to get in financial shape before 2023. Read our cash stuffing guide to learn how to implement the budgeting hack.
15. Brush up on current scam tactics
Unfortunately, even in 2023, there will still be scammers trying to outsmart consumers and siphon money away from the people who earned it. From credit card scams that look like a monthly subscription charge to personal loan scams that charge fees upfront, learning about current scams can help you keep your money safe.
16. Get your student loans in order
Whether you need to better understand the state of student loan debt forgiveness, make steps toward securing financial aid, or refinance existing student loans, there is no better time than the present to start.
17. Consider consolidating your debt
If getting out of debt is a financial goal of yours in 2023, Kumiko Love of The Budget Mom recommends considering debt consolidation. "If you have multiple credit cards or loans with high-interest rates, consolidating them into one loan with a lower interest rate can save you money and make repayment easier," she writes.
18. Increase your passive income
One of the ways that Sam Dogen, founder of Financial Samurai, helps consumers make sense of their financial decisions is sharing investment advice based on wisdom gleaned from experience and financial forecasts. As such, one tip from Financial Samurai for getting through the potential trials of 2023 is to boost your cash flow now and find a way to increase your passive income through smart investments.
19. Set up a credit fraud alert
To help protect your identity from fraudsters attempting to commit identity theft, contact the three major credit bureaus and set up a credit fraud alert for lenders to contact you and verify your identity prior to approval for credit in your name. This will help keep you from experiencing financial loss that can occur from consumer identity theft.
20. Evaluate your emergency fund (Or, set one up if you don't have one.)
Michelle Schroeder-Gardner of Making Sense of Cents says that the amount you should have in your emergency fund will depend on several factors like the stability of your job, the status of your debt, and other personal and situational specifics. This type of savings to turn to in case you are unexpectedly without income for a period can keep you from going into debt over an emergency.
21. Get ready for tax season
Do you have everything ready to file your 2022 taxes? Planning for tax season now can help alleviate some financial stress that comes with springtime tax prep. Use this handy tax service pricing comparison guide from Robert Farrington at The College Investor to help you decide which type of tax preparation software or service is right for you.
22. Consider short-term investments
Depending on where you're financials are, a short-term investment could be one way to boost your financial wellness in 2023. Good Financial Cents has a helpful comparison guide for short-term investments by type and timeline to help you determine if this is the right financial move for you to make now.
23. Evaluate your housing needs
With so much uncertainty surrounding the housing market, it makes solid financial sense to take a look at what your living situation looks like heading into 2023. Will your rent go up? Are you planning to buy a new home? Do your research and start planning now to get a firm footing on what your finance needs are in terms of your housing needs.
24. Consider your place in the job market
With the 2023 financial future uncertain, now is the time to evaluate the stability of your occupation. Are you due for a raise? Is your industry likely to experience instability? These are the questions to ask yourself and find the answers to heading into the New Year.
25. Shop deals to save
The best way to keep more cash in your wallet in the New Year is to start saving now. You can scan for deals that help you save online using sites like Crystal Paine's Money Saving Mom to save on purchases that you're already planning to make for things like home goods, groceries, and clothes.
26. Check your credit report
Know where your credit stands and get a grasp on what changes you may need to make to address to improve your credit score this year.
27. Assess your retirement savings
Especially if you're considering paying off debt instead of saving for retirement, knowing what your retirement savings looks like now is an important step toward financial wellness in 2023.
28. Do a bill review
Look at your bills and compare prices for your electricity, cable, cell phone, and other services to make sure that you're getting the best possible deal. If you can find a lower rate elsewhere, now is the time to make the switch.
29. Plan a no-spend month
When setting financial goals or your budget for 2023, consider adding a no-spend month to your calendar. You can put the money saved toward paying off debt, saving for the future, or investments you'd like to make.
30. Review your credit card rewards
Take a moment to look over what credit card rewards you're currently eligible for. See if there's any changes or improvements you can make leading into the new year to help maximize your rewards.
The bottom line
Get prepared for the year ahead when you make these moves toward financial wellness. Whether you finally pay off your debt or invest in your future, learn a new way to save on your grocery bill, or have a hard conversation about money with your partner, there are plenty of ways to get in better financial shape before 2023 and start the year off strong.