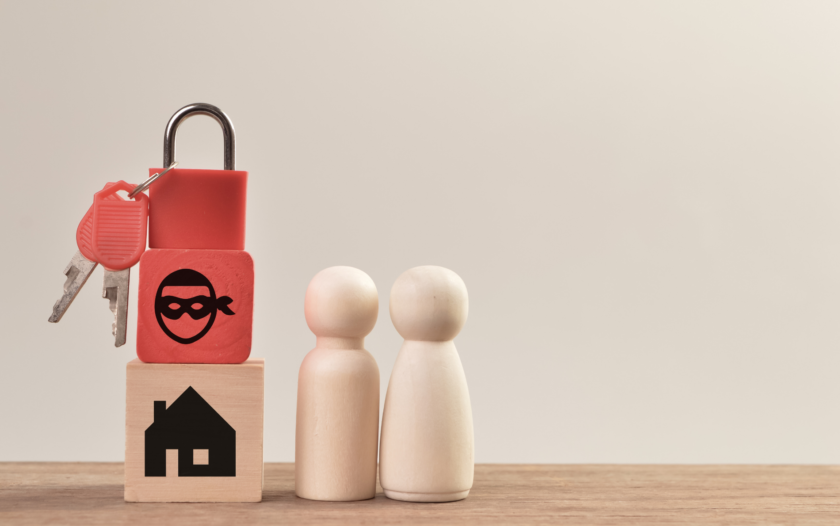 At a Glance
With higher interest rates dominating right now, online scams are more abundant than ever. You need to be on the lookout. But what do you need to know about personal loan scams in particular? A personal loan scam is when a fraudster attempts to steal your social security money or collect money from you without providing the funds for a loan. This can lead to identify theft, loss of money, and many other challenging consequences. Fortunately, there are a few ways to spot a loan scam to ensure you don't fall victim to one of these predatory scams.
How to spot a personal loan scam?
Given the prominence of loans, scams are fairly common. However, they can be easy to spot if you look for the commonalities.
1. The lender isn't interested in your credit history.
While no credit check loans do exist, it is worth double checking the validity of the company if they do not seem interested in your credit. Often, a lender will want to pull your credit to see the amount of risk they are potentially taking on by providing you with the loan. A lender who doesn't even mention your credit may potentially be a scammer.
2. The lender demands a prepaid credit card.
Personal loan repayments from banks and online lenders typically only accept repayment in the form of cash at certified locations, checks, or online payments. No legitimate lender will require you to repay the loan with prepaid credit cards. Consider this nontraditional form of repayment as a red flag.
3. The lender guarantees loan approval
There are a large number of factors that go into getting approved for a loan, including but not limited to: your credit score, your income, any prior history with loans, and current financial standing. A lender cannot guarantee loan approval prior to receiving any information on who you are. A personal loan guarantee is a common tactic used by fraudsters to trick you into providing the above information.
4. The lender has no physical address.
All loan lenders have a physical location to conduct business or receive mail at the very least. Even fully online lenders need a physical location where employees can work out of or where business can be conducted. If you cannot find a physical address listed for the lender who is contacting you, consider it a red flag and request they provide you with proof of one.
5. The lender pressures you to act immediately.
Reputable lenders will certainly offer short-term deals, though they typically only impact fees associated with a loan. Interest rate deals are usually long-term deals associated with credit scores and current personal loan rates in the economic environment. It is highly unusual for a lender to offer a special one-time interest rate discount for a brief period, and should be treated as a potential fraud when seen.
6. The lender won't disclose its fees
While personal loans can certainly have hidden fees, lenders still do disclose these fees on their website and make them visible for those who search for them. Fraudulent lenders will not list these fees anywhere and will only tell you they exist shortly after approving you for the loan. However, by offering you a low fake interest rate and enticing you to sign a deal, their goal is to get you to pay these fees and then take your money and run.
Though you may think you could spot a scam from miles away, it is harder than you think. Nearly 200,000 loan fraud cases were reported in 2021. It can be challenging but here are some tips for fending off personal loan scams.
How to check if a loan company is legitimate?
Running into any of the above red flags can be scary, but your next immediate step should be checking the validity of the company. Here are a few steps you can follow:
1. Look for online reviews
Do not just check the website of the lender for reviews, as these could be fabricated if the lender is a fraudster. Use a Google search and check several different sites to see if there is a reputable lender behind the website. No reviews at all or reviews written by the same person is a good indicator that they may be a fraudster may be correct.
2. Make sure the company is registered
All lenders need to be licensed and registered in the state they wish to conduct business in. Individual state agencies will hold the information on lenders registered with the state. This is public information that anybody can search.
3. Make sure the company's web site is secure
A simple, though not foolproof, double check method is to look at the URL of the website and see if there is a locked padlock next to it. Additionally, check to ensure the web site starts with "HTTPS" and not "HTTP." The padlock and HTTPS indicate an encrypted and secure connection to the site.
4. Check its contact details
Look up any physical address on Google Maps and see if there is an actual location. Call associated phone numbers and ask questions to verify the credibility of the company.
Most common personal loan scam types
Beyond spotting the signs of a person loan scam, understanding the most common types can help better prepare you in the event you come across a fraudster:
1. Advance-fee loan scams
Under this scam, a fake lender may promise you that you will receive the funds of the loan only after you pay a certain fee to them. Any loans that have fees associated will have the fee added on top of the principal. You will receive your funds after signing the contract and the fee will be repaid along with the entire principal during the repayment period, not before in most cases.
2. Government imposter scams
A lender may contact you claiming to be a government official who is offering a great loan, or they may claim that you owe money on a loan you were not aware of. Their hope is that you will pay them a fee or sum of money in return for absolutely nothing.
3. Fake check scams
In a fake check scam, a fraudulent lender may send you a check with the total amount of money for your "loan" and then some extra on top. They will then request that you wire the extra amount back before depositing the check. After sending them this extra amount, you will go to deposit the check only for it to bounce because the lender is fake. You will then have nothing in your bank account, and you will have paid the fake lender whatever the extra amount was.
4. Donation or charity scams
In a donation or charity scam, a fake lender may request a donation on top of the loan that will go towards what is seemingly an excellent charity. However, the scammer is truly the one who owns the fake charity, and your donation will go straight into their pocket. After they receive this money, they will cut off contact without providing you with a cent.
5. Private student loan forgiveness
Student loan forgiveness is offered by the federal government. Any organization that approaches you offering to forgive your student loans does not have the authority to do so. They may also offer to pay off your remaining student loan debt with another loan, but it will come at a hefty interest rate that qualifies as a scam.
6. Debt consolidation scam
While debt consolidation can be a useful strategy for compiling your debt into one single sum with a single interest rate, it can be tricky. Any lender who seems to be pressuring you to consolidate your debt rapidly could be trying to scam you out of your money.
Related: How to Avoid Debt Consolidation Scams
Our list of trusted lenders promises secure and safe applications We found 8 options for your requirement
Advertiser Disclosure

8.99% - 23.43%
Est. APR Range
$5,000 - $100,000
Loan Amount
Good For: High loan amounts available, no fees
7.49% - 25.49%*
Est. APR Range

*Your loan terms, including APR, may differ based on loan purpose, amount, term length, and your credit profile. Excellent credit is required to qualify for lowest rates. Rate is quoted with AutoPay discount. AutoPay discount is only available prior to loan funding. Rates without AutoPay are 0.50% points higher. Subject to credit approval. Conditions and limitations apply. Advertised rates and terms are subject to change without notice.

Payment example: Monthly payments for a $20,000 loan at 8.49% APR with a term of 3 years would result in 36 monthly payments of $631.00.
$5,000 - $100,000
Loan Amount
Good For: Offers longest loan term, no fees
7.99% - 35.99%
Est. APR Range
$2,000 - $36,500
Loan Amount

8.49% - 35.99%
Est. APR Range
$1,000 - $50,000
Loan Amount
Good For: Low loan amount
8.99% - 35.99%
Est. APR Range
$2,000 - $50,000
Loan Amount
Good For: Getting funds quickly
9.95% - 35.99%
Est. APR Range
$2,000 - $35,000
Loan Amount
Good For: Getting funds quickly
11.69% - 35.99%
Est. APR Range
$1,000 - $50,000
Loan Amount
Good For: low income criteria, fast funds
21.99% - 35.9%
Est. APR Range
$2,501 - $12,000
Loan Amount
Good For: flexible payment options, fast funds.
Congratulations! You're close to seeing your offers!
Please take a second to review the details you shared earlier
Who is most at risk for loan fraud?
The people often targeted most for loan fraud scams are those who may have trouble normally getting approved for a loan. Issues with loan approval often lead people to seek out alternative means of lending, but this can lead to scammers. Those desperate for funds may seek out payday lenders or no-credit-check options, but these lenders often take advantage of this desperation by charging interest rates which amount to APYs above 300%.
What to do if you have been scammed?
Sometimes being proactive can only go so far. If you have been swindled, it is important to be reactive and take a number of steps to protect yourself:
1. Collect evidence
Gather any screenshots, communications, and any documents that you can present to the authorities to help build a case against the scammer.
2. File a police report with your local police department
After you have collected all your evidence, go to your local police department to file a report. This will create an official record and allow an investigation to be opened.
3. File a report with appropriate agencies
Beyond talking with the police, you can contact the FBI, the Better Business Bureau, the FTC, and even your state attorney general's office. These organizations and groups have the funds and resources to start looking into scammers and take them off the Internet.
4. Check your credit report
Accidentally providing financial and personal information can be frustrating, but it is important to check your credit report right away. You can place a fraud alert with the main credit bureaus that alert them to the fact you may have been a victim of fraud. This protection will allow your credit score to be rectified in the event a scammer does damage to it with your information.
FAQs