What Is the Best Debt Consolidation Program?
Written by:
Casey Musarra
9 min

read
4441 Views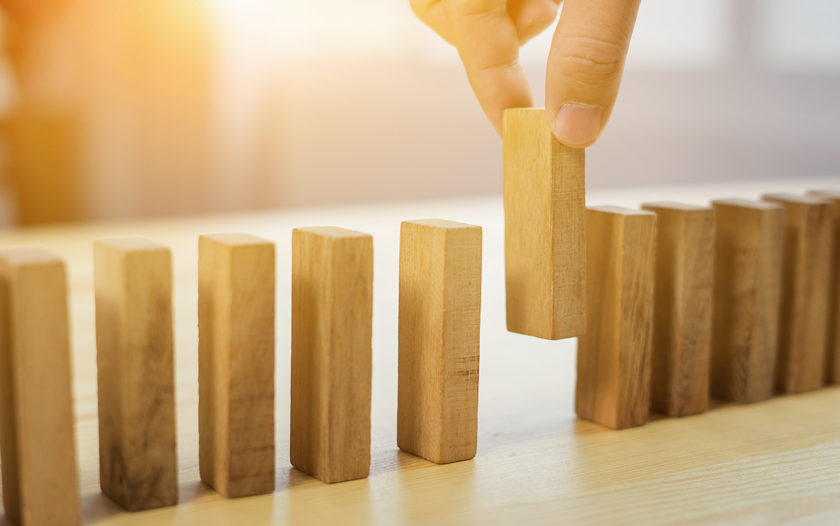 At a Glance
Debt consolidation is when you combine multiple debts, like credit cards or other loans, into one new debt to essentially pay for the old debt. When looking for the best debt consolidation program, the government recommends using a credit counseling service that's accredited by either the National Foundation for Credit Counseling (NFCC)1 or Financial Counseling Association of America (FCAA).2
Types of debt consolidation programs
There are essentially three forms of debt consolidation programs:
Nonprofit debt consolidation
Debt consolidation loans
Debt settlement
If you are struggling to pay off debt, have multiple types of debt, your debt has high interest rates, you want better repayment terms, and/or you have enough income to pay for your debt but need help creating and sticking to a budget, you should consider non profit debt consolidation or a consolidation loan.
Both non profit debt consolidation and consolidation loans can:
Get you a lower interest rate
Combine your monthly payments into one
Offer better repayment terms so you can pay off your loans faster
Make your debt more manageable
Debt settlement should only be an option when your debt has reached unmangemeble levels and you've tried other ways to get out of debt. When you settle your debt, a creditor agrees to accept less than the amount you owe as full payment. While this stops collections agencies from contacting you and gets rid of your debt, it can also destroy your credit and take several years to reach.
How do debt consolidation programs work?
Debt consolidation programs are different from loans or other methods of consolidating. These programs are a service offered by a credit counseling company or organization. In this case, you'd make a single payment to the company, and they would send your payment to creditors.
When you work with a credit counseling service, you set up a system to eliminate your debt over three to five years. You'll start with counseling sessions so the agency can better understand if they can help you, learn about your debt, and give you the opportunity to ask any questions.
Keep in mind consolidation programs only work for unsecured debt, such as credit cards, personal loans, and student loans. Auto or home loans likely do not qualify.
You'll likely then pay a setup fee, and be charged monthly fees for the service. Your loans will exist where they are now, so you aren't moving debt around, but the funds you pay to your service provider are distributed to your creditors. They work directly with your creditors during the process, and while ideally you'll pay less on your loans each month, you'll still have to pay the management fees for the provider.
What to look for in a debt consolidation program
While there are benefits to using a debt consolidation program to pay off and get out of debt, you should be on guard for credit repair and debt payoff scams. If an offer or program sounds too good to be true, it likely is.
When searching for a debt consolidation program, a few things to pay attention to include:
Whether the agency is nonprofit or for-profit.
Customer service. They should provide you with clear answers to your questions and be able to provide a record of success. Read online and customer reviews to understand how they treat their customers. They should also offer some sort of education service to help you make a plan for avoiding debt in the future.
Compensation. If the counselors receive bonuses for selling additional services, or try to talk you into things you may not need, they may be a scam.
Cost of fees.
Their website should provide information like how long they've been in business, program options, costs and fees, program time frame, eligibility requirements, and company contact information.
On the other hand, some things to avoid include:
Companies who claim nonprofit status when they are actually for-profit.
Guarantees to settle your debt.
Demanding fees for service before reaching a written agreement with creditors.
Aggressive selling.
A promise for "quick fix" solutions.
How the government helps with debt
The government doesn't sponsor debt relief programs like debt consolidation companies directly, but it does offer some forms of financial help.
Regulation: The Federal Trade Commission (FTC) has requirements for debt settlement companies and debt collection agencies. The Consumer Financial Protection Bureau (CFPB) accepts complaints against financial companies trying to treat customers unfairly.
Military service member assistance: The Servicemembers Civil Relief Act lets veterans and active-duty military members qualify for lower interest rates on credit cards and mortgages, and offers other financial protections.
Debt forgiveness: Government debt, as opposed to debt owed to a private company, can be forgiven. You may be able to settle your tax debt for less than you actually owe the IRS. You can also have student loan debt forgiven, canceled, or discharged, depending on your situation.
Interest deductions: Certain types of interest are tax deductible, including interest on student loans, mortgages, and medical bills.
Federal Housing Administration (FHA) loans: Mortgages insured by the FHA have lower down payments than other loans. If you have this type of mortgage, you could also consider an FHA streamline refinance.
What are nonprofit debt consolidation programs?
With nonprofit debt consolidation, agencies offer free credit counseling sessions then provide choices for how to solve your specific debt problem. Options include debt settlement plans, debt consolidation loans, debt management programs (DMPs), and in a worst-case scenario, bankruptcy. These solutions allow you to eliminate debt without taking out a loan.
Nonprofit vs. for-profit debt consolidation organizations
Nonprofit debt consolidation organizations face stricter rules and are held to higher standards by the government than for-profit companies. The top nonprofit companies belong to the NFCC and are accredited by the Council on Accreditation (COA).3 NFCC members must abide by the COA's best practices, including:
An annual audit of operating and trust accounts
Being licensed, bonded, and insured
Providing consumer education programs
Meeting FTC consumer disclosure requirements
Making services available to everyone, regardless of their ability to pay
Rules for nonprofits
Nonprofit organizations must follow several rules and guidelines to maintain their 501(c)(3) status.
Activities shouldn't benefit anyone affiliated with the organization, like board members, directors, etc. Activities also should not serve private interests
Lobbying has to be tempered; organizations cannot back political candidates
Though not taxed, nonprofits must report certain information to the IRS annually, per the Internal Revenue Code
Can't earn unrelated business income in excess
Knowing the difference
There are plenty of companies out there looking to take advantage of consumers. But there are ways to tell the difference between nonprofit debt consolidation organizations and other debt-relief companies.
All NFCC affiliates are nonprofits
Nonprofits won't have upfront fees
Check with the Better Business Bureau4
Make sure the company is licensed in your state by checking with the attorney general or consumer protection bureau
Thorough credit and budget counseling are completely free through nonprofits
Quick fixes are red flags
Qualities that the best nonprofit debt consolidation companies have
Look for these qualities in a debt consolidation company:
Credit bills are combined into one payment, making repayment easier
Ability to pay off debt faster
Lower interest rates, no matter your credit score
No more collection calls
A realistic, easy-to-follow budget/financial plan
A low monthly fee, typically $25-50, to maintain and handle your account. This fee can be waived if you're unable to afford it.
Autopay deducted directly from your bank account to avoid late payments
Transparency across the board: fees, eligibility, etc.
Pros and cons of debt consolidation programs
As with all options to get rid of your debt, there are pros and cons of debt consolidation programs.
Pros of debt consolidation programs
These programs are not a loan, so your credit score doesn't factor into your qualifications.
Reduced interest rates can help lower monthly payments.
Making payments on time can help improve your credit score.
A credit counselor can help you develop a monthly budget.
Education programs can help you set financial goals and make a plan for staying out of debt.
Cons of debt consolidation programs
You must still make all monthly payments on time, or risk your program getting canceled.
You'll likely be charged a setup fee, as well as monthly service fees.
You're required to stop using all credit cards.
Which debt consolidation program is right for me?
Choosing the right debt consolidation program can seem overwhelming, so take time to do research and understand your options. It's important to choose a program that you feel comfortable with and trust, and will offer the solutions you need to get out of and stay out of debt.
When looking into programs, ask your friends or family, read reviews, and research the provider extensively online. Be aware of any red flags and avoid those providers. You can also try contacting your creditors to learn of any relief they may provide.
Alternative debt consolidation options
Other options for debt consolidation include the following:
Balance transfer credit cards
Home equity loan
HELOC (home equity line of credit)
FAQs
What is a debt consolidation company?
A debt consolidation company is not necessarily the same as a debt consolidation program. Typically, these businesses sell debt settlement programs that ask you to stop paying your bills altogether and instead make monthly payments into a separate savings account. Once there's enough in that account, the company will negotiate with your creditors and you'll pay the negotiated amount out of the account, plus fees to the settlement company. These should only be used as a last resort.
Are there free government debt consolidation programs?
The government doesn't sponsor debt relief or debt consolidation programs, but it does offer other forms of financial help that are free, such as military service member assistance and debt forgiveness. You may also qualify for interest deductions or FHA loans.
Can I enroll in debt consolidation programs online?
Enrolling online may actually be the easiest way to take advantage of a debt consolidation program. First, you'll authorize the agency to access a list of your debts and payment information. Then, you'll gather and provide information about your income and expenses, and answer questions about your goals and timelines to be debt free. If you qualify, you'll be approved.
Can I consolidate my debt with bad credit?
If you want a debt consolidation loan with a lower interest rate, you'll need excellent credit to qualify. The lower your score, the higher the interest rate will be. In some cases, the interest rates will not be lower than on your current debts. However, you can use a nonprofit debt consolidation program even if you have poor credit, and doing so may help build and increase your credit score.
What types of debt can be consolidated through a debt consolidation program?
Typically only unsecured debt can be consolidated through a debt consolidation program. Examples include credit card debt, student loans, medical bills, and personal loans.
How long do debt consolidation programs take to get rid of my debt?
When working with a legitimate debt consolidation service provider, it can take three to five years to get rid of your debt. While it's not a quick solution, you'll be debt-free at the end of the repayment terms.