What Are the Requirements for a Debt Consolidation Loan?
5 min

read
2127 Views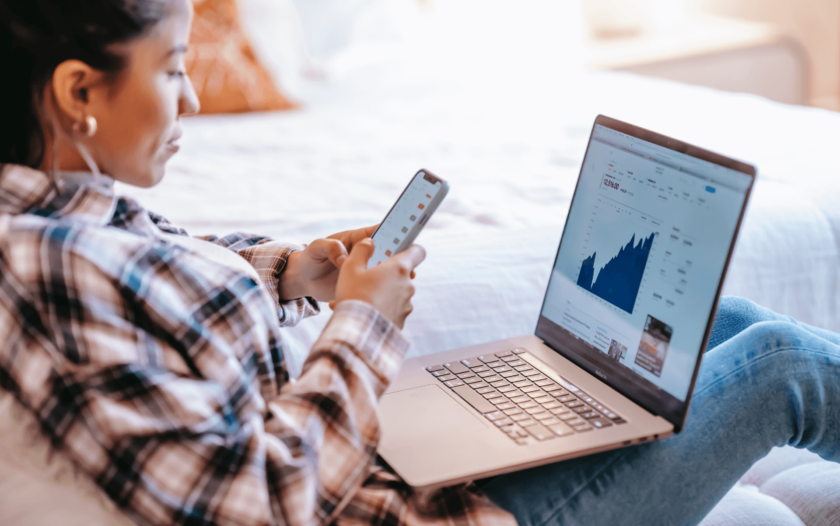 At a Glance
What are the qualifications for a debt consolidation loan? Most lenders require you to have the following:
A decent credit report and payment history
Steady income to pay back the loan
No red flags that would make you a big risk
Collateral like a car or house (for large loan amounts)
If you're trying to get out of credit card debt —or even loan debt—you might be considering debt consolidation. Though a debt consolidation loan can be a good option, there are several requirements needed for you to get approved for one.
Most lenders look at the obvious things, like your credit report and proof of income. But how do you know if your credit history is good enough? Here are some of the most common requirements and qualifications for a debt consolidation loan.
What qualifications are required for a debt consolidation loan?
Debt consolidation qualifications can vary by lender, but the more of these qualifications you meet, the more likely you are to get approved for a loan—and the lower your interest rate may be. The most common factors debt consolidation loan lenders look at are:
Your credit score, because the higher your score, the more likely you are to be approved and you'll probably qualify for a lower interest rate.
Your credit report and history (yes, this is different from your score) since the lender wants to make sure you're a responsible borrower and they won't be taking a risk by approving your application.
Debt-to-income ratio to make sure you're not taking on too much debt that you won't be able to pay back.
Equity you own (for larger loans), because depending on your credit score and other factors, you may be required to provide collateral to be approved.
Age because you must be at least 18 years old to get a debt consolidation loan.
Residence, because most lenders require you to be a resident of the U.S. Additionally, some lenders are only available in some geographic areas, and you must live within that area to qualify.
Income since you must have verifiable income that is sufficient to make the loan payments.
Financial stability, because the lender wants to take on as little risk as possible and ensure up front that the loan will be repaid over the correct period of time.
What credit score is needed for debt consolidation?
Typically, lenders look for a minimum credit score of about 650, which falls into the "fair" range for both FICO and VantageScore. Some lenders might cater to borrowers with bad credit and accept credit scores closer to 600 or lower. As we mentioned before, low credit scores lead to high interest rates.
What's a good debt-to-income ratio?
Ideally, you keep your debt-to-income (DTI) ratio below 36%. But that's not to say a lender won't approve you if your DTI is a bit higher. It just might affect your interest rate.
People with higher DTI ratios may also want to consider the following alternatives to a debt consolidation loan:
Get a cosigner – Apply for a personal loan that lets you have a cosigner. Choose someone who has better credit and a lower DTI than you, and you'll better meet the debt consolidation loan requirements.
Secured personal loan – This is where your equity comes into play. If you secure the loan with collateral like your car, savings account, etc., you're more likely to get approved.
Home equity loan – Home equity loans usually require decent credit (think that 620 mark), and the amount you can borrow depends on how much of your home you actually own. With your house as collateral, you risk foreclosure—so make sure you can cover the payments.
Debt consolidation program – With this option, a company helps negotiate lower interest rates with lenders on your behalf and you make payments directly to the company.
Related: How to Avoid Debt Consolidation Scams
How to improve your approval chances for a debt consolidation loan
If you've already applied for a debt consolidation loan but didn't meet the requirements, fret not.
Armed with the facts we've covered above (and perhaps some knowledge from past mistakes), there are several steps you can take to improve your chances of getting approved for a loan.
Monitor your credit score and report – If there are errors on your credit report, contact the individual credit reporting bureaus (Experian, Equifax, TransUnion) to have them removed immediately. This can help boost your score and clean up your report for lenders.
Increase your income – Pick up an extra shift, second job, or side hustle to make more money and lower your DTI ratio.
Keep up with other payments – Obviously, to keep your credit score and report in tip-top shape, you want to keep up with payments you have for other loans and lines of credit.
#TLDR
#TLDR
I
Your credit report shows your credit activity, which helps determine your score.
What debt do you want to consolidate?
Select all that apply
Others does not include mortgage
FAQs
Why are consolidation loan applicants denied?
Based on the requirements for debt consolidation we've outlined above, it makes sense that the most popular reasons people are denied loans involve credit score, income, and existing debt.
You might not qualify for a debt consolidation loan if:
Your credit score is too low
You already have too much debt and your DTI ratio is through the roof
You don't make enough money to cover monthly payments (which means your DTI might be through the roof)
Should you worry about what's on your credit report?
If your credit score is good, you've likely got a clean credit report. If you have a poor credit score, then you could be looking at lower approval chances—or, at the very least, a higher interest rate. Basically, lenders want to know that you have a good repayment history for past loans and credit cards. Repeated missed payments or defaults on loans could end up being your Achilles heel here.
Recommended For You
Track your way to debt freedom with customized payoff plans.