Travel loans for students: Everything you should know
Written by:
Anouare Abdou
4 min

read
2013 Views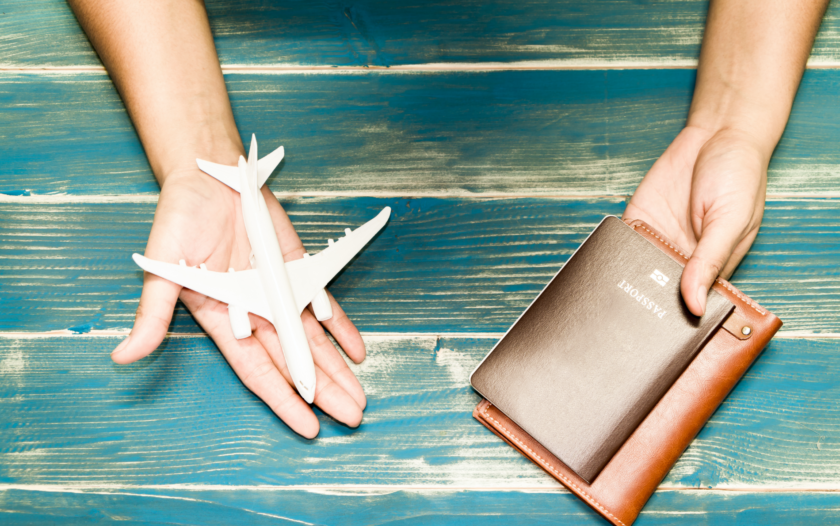 At a Glance
If you are on the path to earning a college degree, you are investing in your future. And while it's easy to associate it with images of booze-fuelled spring break trips, traveling as a student can be quite the enriching experience. Consider it the school of life that compliments your academic pursuits. You may be wondering though, is it wise to using student loans to travel as a student?
Tashieka Brewer, founder of the travel blog and movement Pink Girls Run The World, says that travel loans for students are absolutely worth it. She used her student loan rebate to travel and study abroad, and applied her U.S. student loan to study at Sorbonne University in France (her school allowed her to cash out a check for the full amount at her bank).
"I wish all students knew that you can use your loan refund check to finance your travel. Refunds caused by financial aid and loan payments are issued after the initial disbursement of financial aid, which generally occurs a few days prior to the start of the semester," she says.
"While my friends were using their loan refund checks to purchase clothes and electronics, I used my refund check to travel throughout the Caribbean and parts of Europe."
The dos and don'ts of using student loans to travel
Brewer's experience is one example of leveraging a student loan for traveling abroad. But you can also take out a student travel loan explicitly designed for the purpose of funding your adventures. It's essentially the same as a personal loan, so there are a few factors to keep in mind. What is the APR (interest rates and fees) and the loan term (how long you'll have to pay back the loan)?
Also, being approved for one is based on factors like your credit score and income, which, as a student, you may not have a lot of leverage around. In that case, you may want to get one of your parents to co-sign. Keep in mind that applying for a student travel loan will impact your credit score, so before filling out a bunch of applications, do your research and be selective.
Types of travel loans for students
There are different types of travel loans for students. But regardless of whether you are taking out a federal student loan or a private study abroad loan to finance your travel, it's still important to remember that it's a loan and not free money.
"Do manage your money carefully, being cognizant of how the exchange rates in a foreign country can impact how you spend. Don't forget to download a budgeting app to help you while abroad. Do remember that it is a loan that you will need to pay back, like any other loan," recommends Brewer.
Taking out a student travel loan is one option. Using a loan refund check is another. Another interesting avenue is researching scholarships and grants, according to Caleb Reed, founder of TheDollarBudget and self-taught credit expert who is debt-free and has a credit score of 787.
"If you are interested in studying abroad, you should research scholarships and grants before taking out a loan," he says. "While they may be more difficult to qualify for, financial assistance from study abroad programs are typically less pricey in the long-term."
Commonly asked questions
Can you use student loans to travel?
Yes, you can. How you go about it and whether it's a smart move for you depends on your situation.
"Student loans are provided to help you cover your education expenses, and, eventually, you'll have to pay them back. Travel is a valuable learning experience and traveling while a student offers the type of experience that can't be learned in the classroom. It's totally worth the investment," says Brewer.
Reed adds that you should proceed with caution: "Unless you're studying abroad, your travels are most likely unrelated to your education costs. If you're not careful and use student loans to fund unrelated travel, you may end up short when it's time to pay for essential expenses like tuition, room and board and textbooks."
How can you get a loan to study abroad?
"I used the money provided by my Subsidized Federal Direct Stafford Loan to attend my US University to pay for my tuition at La Sorbonne in France," shares Brewer. "The AIFS program that helped facilitate my study abroad was not affiliated with my U.S. University, but once accepted into the study abroad program, my U.S. university allowed me to cash a check for the full amount and use it for my study abroad in France."
You can also apply to a private study abroad loan, a personal loan with specific terms, or use your student loans to fund some of your travels with strategic budgeting to make sure that you have enough for other academic-related expenses.