How to Get a Personal Loan with Excellent Credit?
Written by:
Caitlyn Callahan
6 min

read
1053 Views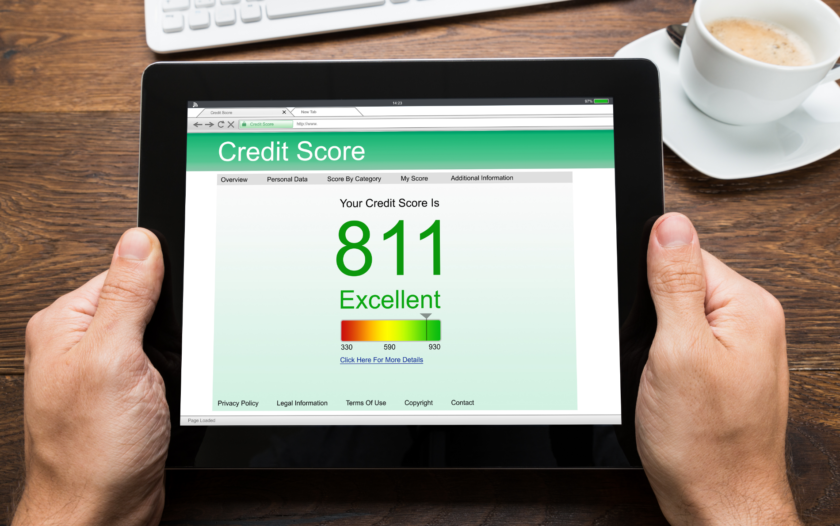 At a Glance
Your credit score plays a major role in whether your loan application is accepted and what interest rate, loan amount, loan terms, and other factors you are offered. The better your credit score, the more likely that your application will be quickly approved and the better interest rate and terms you'll get.
If you have excellent credit, getting the loan you need will be much easier than if you have average or poor credit. However, other factors like your income, credit history, debt-to-income ratio, and desired loan amount and terms can also play a role. Read on to learn more about:
In this article, you'll learn:
What is an excellent credit personal loan?
Most personal loans are unsecured, which means you do not have to have collateral (like a car or house) to get the loan. This means that lenders will consider your creditworthiness, risk and ability to repay the loan, and they use information like your credit score, credit history, income, and other factors to make these decisions.
Personal loans for excellent credit are simply personal loans designed for borrowers with excellent credit scores. "Excellent" is the best credit tier, so the higher your score, the more likely it is that your loan application will be approved. You'll also likely get the best interest rates, highest loan limits, and most competitive terms.
People with excellent credit can apply for virtually any personal loan and they will have more options to choose from compared to those with poor credit.
Find and compare the best loan options.
Advertiser Disclosure
Use the filters below to refine your search Sorry, we didn't find any options that meet your requirements. Please try modifying your preferences.
Congratulations! You're close to seeing your offers!
Please take a second to review the details you shared earlier

What is considered an excellent credit score?
The typical credit score can range from 300 to 850. While the different credit bureaus have slightly different reporting factors and ranges, a score of 800 and up is considered "excellent." According to experts, only 23% of all consumers have FICO Scores of 800 or higher, proving they are exceptional borrowers with a history of paying bills on time, keeping a low debt-to-income ratio, and being responsible for their debt and finances.
Related: Credit Score Ranges
Interest rates on personal loans for excellent credit
The interest rate you get on a loan depends on several factors including your credit score. If you have an average or poor credit score, you'll likely be offered a higher interest rate. Alternatively, those with excellent credit scores and solid credit history will be offered a lower interest rate.
The average interest rate for a personal loan with excellent credit ranges from about 10.3% to 12.5%, though depending on the lender, your rate could be lower. In fact, some lenders offer scores as low as 2.49%.
To learn more about estimated rates, total interest costs, and payments for a personal loan for excellent credit, use a personal loan calculator.
Where can you get personal loans with excellent credit?
When you have excellent credit, your options for where to get a personal loan are virtually unlimited. Check out banks, credit unions, online lenders, and peer-to-peer lenders to find the best lender for you.
1. Banks
Banks are a great place for borrowers with excellent credit to get a personal loan. Most banks cater to well-qualified borrowers with lower interest rates compared to other lenders. Plus, if you're an existing customer of the bank, you may get additional benefits like a faster and easier application process, discounted rates, and other perks.
A couple downsides to borrowing from a bank are many ask you to visit a branch in-person to complete the loan application. Additionally, the approval and funding process may be slower than other institutions.
2. Credit unions
While you must become a member of the credit union to apply for a personal loan, these institutions often have less strict requirements and lower interest rates. They can also be a great option if you need a smaller personal loan, as many offer loans as little as $1,000.
Other than having to be a member to apply, credit unions also don't typically offer prequalification, which makes it more difficult to compare your loan options.
Related: Credit Union Personal Loans
3. Online lenders
Online lenders typically have the fastest and easiest application, approval, and funding process. In fact, borrowers with excellent credit may be able to get approved and their loan funded in as little as 24 hours. The other benefit to using an online lender is you're often able to get prequalified, which doesn't affect your credit score but can give you a more accurate and personalized estimate of your loan amount, interest rate, monthly payment, and more.
While there are online lenders who cater to fair or poor credit borrowers, those with excellent credit will likely qualify for lower rates and better loan terms.
3. Peer-to-peer lending
Peer-to-peer (P2P) lending is an alternative way to get loan funding without having to work with a traditional financial institution like a bank. P2P lending platforms connect borrowers directly with lenders who will finance some or all your requested loan amount. Once you receive the funds, you'll start making payments to repay the loan based on your loan terms.
While interest rates are generally low if you have great credit and there is a wide variety of borrowing options, there may be fees and there is less protection for borrowers who may have difficulty repaying the loan.
Related: What is peer-to-peer lending?
How to choose the best personal loan for excellent credit?
The best personal loans for excellent credit depend on a number of factors. If you have excellent credit, you have the advantage of being able to choose from a wider variety of options. However, that means you have more options to research and compare, which can make narrowing down a final choice more difficult. A few considerations to keep in mind include:
Interest rates. Having an excellent credit score will get you the lowest interest rates, but you'll still want to shop around for lenders who have the lowest rates to offer. This will help save you the most money in the long run.
Fees. Be aware of origination fees, prepayment penalties, late fees, and others that could add to the total cost of your loan. However, keep in mind some of these are avoidable by being a responsible borrower.
Loan amounts. Make sure the lender offers the loan amount you need. While personal loan amounts can range from $1,000 to $100,000, not all lenders offer all amounts.
Terms. A loan's term is the amount of time you must repay it. Terms can range from 12 months to 10 years or more depending on the loan amount and the lender. Keep in mind that shorter terms have higher monthly payments but you'll save money on interest in the long run, while longer terms have lower payments, but you'll owe more in interest over time.
Loan features. Pay attention to features like flexible payment schedules or ways to make payments, rate discounts, free credit score monitoring, financial education, hardship assistance plans, and others. Because your excellent credit score gives you more flexibility, you may want to prioritize finding a lender who offers additional loan features and perks.
Funding timing. Depending on how fast you need the loan funds, the speed of funding timing could be an important factor. Some lenders can fund a loan the same day, while others may take several business days to process.
Customer service. Should you ever have questions or need assistance, a lender with great customer service is a must. Read reviews online, check with the Better Business Bureau and similar sites, and ask friends and family if they have any experiences they can share.
FAQs