Credit Union Personal Loans—Everything you Need to Know
Written by:
Molly Elwood
4 min

read
1424 Views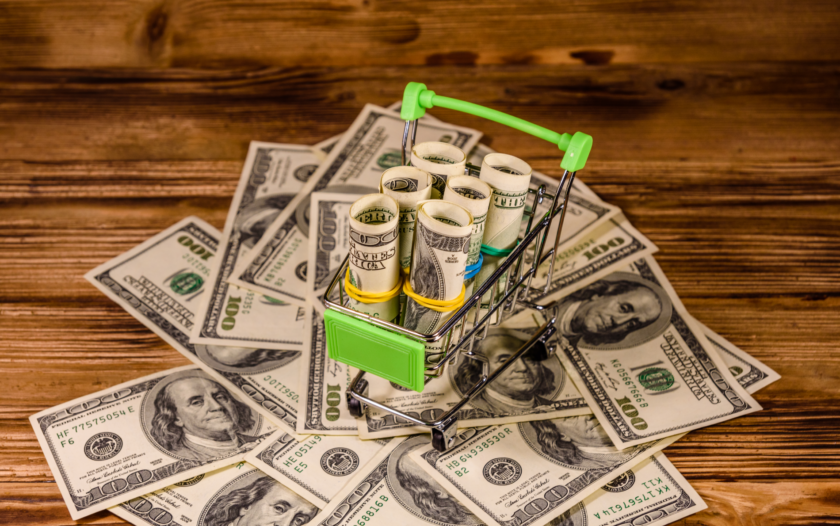 At a Glance
If you are looking to borrow money, you may feel lost on where to turn. Getting a credit union loan may be the perfect option for you!
Whether it be to pay off a large expense or to cover an unfortunate emergency cost, credit union loans are great options to borrow cash. But what makes credit union personal loans so great exactly?
Here is everything you need to know about credit union personal loans and why you should apply for one today:
What is a credit union personal loan?
Credit union personal loans are a form of credit that people can obtain to use for their personal expenses. These are considered "private loans" and do not rely only on credit histories.
The loan is a fixed amount that you apply for that is distributed as a lump sum. Paying off large purchases, such as a car or medical bills, is a main reason people want personal loans.
Purpose of getting a credit union personal loan
These expenses may include:
Home improvements
Debt consolidation
Medical expenses
When you are ready to apply for a personal loan rate with your credit union, there are a few steps you should follow. According to the Federal Reserve, start here:
Compare rates with multiple lenders
Check options at your credit union
Credit union personal loans compared to other personal loans
Credit unions may be confused with traditional banks. However, they are much more than that. Credit unions differ from banks based on the fact they are not considered 'for-profit' institutions. Banks function by using your money to make money. Credit unions are nonprofit organizations and are solely member-owned, cooperative businesses.
In order to be a part of a credit union, you must first apply, then qualify. Members receive special perks and garner higher interest rates on their savings accounts. Another great perk is the ability to apply for a personal loan from a credit union.
There are several steps you must take to apply and be eligible for a personal loan at a credit union.
You must be a member
There is no way around it—you must be a member of the credit union for which you are applying for the personal loan. Eligibility is typically based on whether you have relations with an existing member, school, church, homeowners' association, etc.
Lower interest rates and fees
The main goal for credit unions is to help their members achieve financial health—and not for profit. You have the option of applying for more beneficial loans with lesser fees and lower interest rates. For example, a typical APR is 18% or higher with a traditional bank. According to National Credit Union Administration, for credit unions, it is around 9.22%.
Better approval odds
You will have the option of more flexibility in working with credit unions. Depending on your credit score, your loan terms may be more favorable than with a traditional bank. Some credit unions can offer options for those who have bad credit—or no credit at all.
Pros and cons of a credit union personal loan
There are many pros and some cons to obtaining a personal loan through a credit union.
Pros
Lower interest rates
Lower transaction fees
Can process your loan application faster
Small loan amounts available
More one-on-one attention
More resources
No intangible tax on commercial mortgage loans
Cons
Do not offer many tech-friendly options
Do not have same recognition as banks
Fewer ATM locations
Credit union personal loan alternatives
Credit union personal loans can be a great option but there are alternatives that should be explored as well prior to planning, including:
Payday loan
Credit card
Credit union loan
Credit card cash advance
Debt settlement
Family or friends
Credit union personal loans for bad credit
If you have bad credit, you can still apply for a personal loan. Credit unions offer memberships, which allows for greater flexibility than banks. Your application can still be considered.
Affinity-based memberships may suggest you are eligible for a loan if it is tailored to your career or interests. Non-for-profit status memberships also allow members exemption from paying taxes as they are not interested in making money from you like banks are. Riskier borrowers may not be a problem for credit unions as they operate differently than banks.
Bottom Line on credit union personal loans
Banks offer great personal loans—but credit unions offer more competitive prices with lower rates and fees. It is important to compare multiple businesses to see which option is best for your needs.
Credit unions receive remarkably higher customer satisfaction than other banking entities. Reach out and ask about membership details, rates, and fees. If you qualify for a personal loan with a credit union, that may be the best path for you to borrow money and get the best benefits in doing so.