Credit Union Personal Loans – Everything You Need to Know
Written by:
Molly Elwood
13 min

read
2428 Views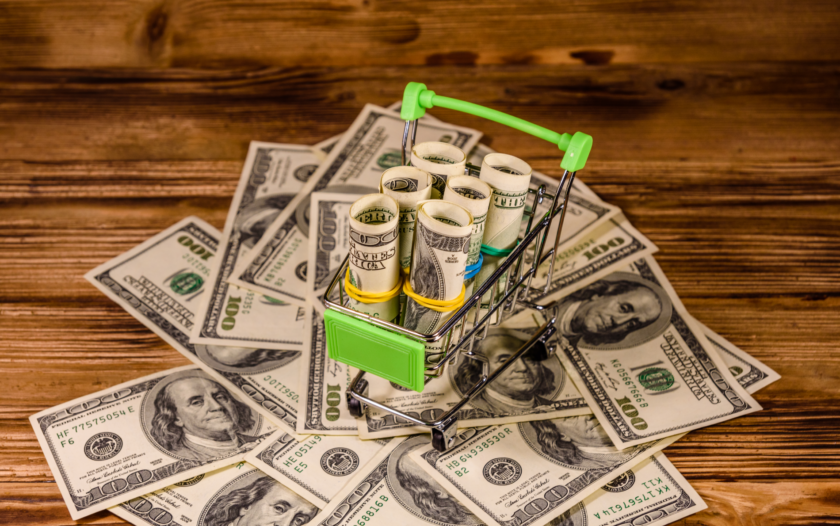 At a Glance
If you are looking to borrow money, you may not know where to turn. Getting a credit union loan could be the perfect option for you!
Whether it be to pay off a large expense or to cover an unfortunate emergency cost, credit union loans can be great options to borrow cash. But what's so great about credit union personal loans?
Here is everything you need to know about credit union personal loans and why you might want to apply for one today:
What is a Credit Union personal loan?
Credit union personal loans are a type of loan only available to credit union members to fund personal expenses. There are many reasons, such as funding a renovation or paying off medical bills that someone may seek a personal loan from a credit union.
As with other types of personal loans, the lender—in this case, the credit union—will review an applicant's credit history, debt-to-income ratio, desired loan amount, and other factors to determine whether someone is approved or not. If the applicant is approved, the funds will be distributed to their account as a lump sum.
How does a Credit Union personal loan work?
Credit union loans work the same way bank loans do: You borrow money from a financial institution that you must then repay, with interest, over a determined period. However, unlike loans you'd get from a bank or online lender, these loans come from a credit union, and you must be a member of a credit union to qualify.
If you are a member, applying for a personal loan through a credit union over a bank can come with many benefits:
For instance, credit union loans typically come with lower interest rates and low or no fees. In certain scenarios, it may also be easier to qualify for a loan with a credit union, especially if you have a pre-existing relationship with the institution.
Additionally, federal credit unions can't charge an APR of more than 18% for a loan, and most charge less than that.
Lenders who offer Credit Union loans
Here are some of the largest credit unions that offer personal loans, in addition to other financial services, and how to qualify for membership.
1. Navy Federal Credit Union
To become a member of the Navy Federal, you or one of your family or household members must have ties to the armed forces, DoD, or National Guard. Services they offer include:
Checking and savings accounts
Money market accounts
Retirement savings
Certificates
Education savings
Credit cards
Auto loans
Mortgages
Personal loans
Student loans
Home equity loans
Boat, motorcycle, and leisure vehicle loans
Financial wellness services
Their loans come in amounts ranging from $250 to $50,000 with terms up to 60 months and APRs between 7.99% and 18%, depending on the loan term and qualifications. Some of the lending products Navy Federal offers include personal expense loans, home improvement loans, debt consolidation loans, and savings-secured loans.
2. Affinity Federal Credit Union
Affinity Federal is a full-service credit union that was founded in 1935 and has members across the U.S. with branches throughout New Jersey, New York, Pennsylvania, and Connecticut. You can join Affinity Federal through associations and clubs, your employer, or by making a one-time, $5 donation. Services and loans they offer include:
Checking and savings accounts
Certificate accounts
Mortgages
Credit cards
Auto loans
Business accounts
Home equity loans
Personal loans
RV and motorcycle loans
IRA savings, ESA, and HSA
Affinity Federal's loans have varying amounts (typically $25,000 or $30,000) with terms of up to 60 months and APRs between 12.74% and 14%. You can get a shared secured loan, certificate secured loan, debt consolidation loan (13.75% APR with fixed terms up to 120 months), personal loan, or access to a student loan consolidation program.
3. Self-Help Credit Union
You can join the Self-Help Federal Credit Union for free if you:
Live, work, worship, or attend school in any of their eligible counties in California, Illinois, or Wisconsin.
Have a family or employer affiliation.
Or, you can become a mission-supportive member by paying a one-time $5 fee. To open an account, you must complete a membership application form and deliver it to your nearest local branch.
If you live in North Carolina, South Carolina, Virginia, or Florida, you can join the sister credit union Self-Help Credit Union.
Both credit unions offer a variety of services including:
Checking, savings, and money market accounts
IRAs
Term certificates
Auto loans
Home loans and home equity lines of credit
Personal loans
Credit cards
Credit builder loans
They offer both secured and unsecured personal loans as well as credit builder loans for those looking to build or rebuild credit. They offer competitive rates and generous loan amounts, and loan terms range up to 48 months.
4. Pentagon Federal Credit Union
Also known as PenFed, this credit union is the third largest in the country by total assets and ranks second in number of customers (2.9 million members). PenFed has 56 branches across the U.S. and provides a variety of services including:
Checking and savings accounts
Personal loans
Auto loans
Mortgages and home equity loans
Credit cards
Anyone can become a member of PenFed. You just need to open a savings account with a $5 deposit. Their loans have rates as low as 7.74% (up to 17.99%), terms up to 60 months, and loan amounts up to $50,000. The loans also have no early payoff penalty, no origination fees, and no other hidden fees. Plus, you can check your rate online without impacting your credit.
5. Other examples of Credit Unions
Many credit union memberships are affiliated with where you live or work. For example:
State Employees' Credit Union for state employees located in North Carolina.
Boeing Employees Credit Union for those who worship, work, or live in Washington state and residents of select counties in Oregon and Idaho.
SchoolsFirst Federal Credit Union for employees living in California whose company primarily offers direct services to a school or district in CA, or college students enrolled in eligible education programs with a student teaching requirement.
Alliant Credit Union for current or retired employees of businesses and organizations that partner with Alliant in the U.S., and members of Foster Care to Success.
America's First Credit Union for those who reside in portions of Arizona, Nevada, New Mexico, Idaho, Oregon, and Salt Lake and Juab Counties.
If you're looking for a credit union near you, you can use the online search tool from the National Credit Union Administration.
Pros and cons of Credit Union personal loan
There are pros and cons to obtaining a personal loan through a credit union, which are important to consider before applying. These include:
| Pros | Cons |
| --- | --- |
| Lower interest rates | Do not offer many tech-friendly options |
| Lower transaction fees | Do not have the same recognition as banks |
| Can process your loan application faster | Fewer ATM locations |
| Small loan amounts available | |
| More one-on-one attention | |
| More resources | |
How to get a personal loan a personal loan with a Credit Union?
Credit unions can be confused with traditional banks. However, credit unions differ from banks in a few key ways. For one, credit unions are not considered 'for-profit' institutions. While banks function by using your money to make money, credit unions are nonprofit organizations and are solely member-owned, cooperative businesses.
To be a part of a credit union, you must first apply, and then qualify. Members receive special perks and garner higher interest rates on savings accounts and lower rates on lending products.
To apply for a personal loan at a credit union, you can take the following steps:
1. Sign up as a Credit Union member
There is no way around it—you must be a member of the credit union for which you are applying for the personal loan. Eligibility is typically based on whether you have relations with an existing member, school, church, homeowners' association, or other affiliated party.
The main goal for credit unions is to help their members achieve financial health—not for profit. This means, credit unions often provide more beneficial loans with lesser fees and lower interest rates. For example, a typical loan APR is 18% or higher with a traditional bank, but 9.22% with a credit union, according to the National Credit Union Administration.
2. Check your credit report and score
Checking your credit report and score before applying for a loan can help you understand what terms you'll likely qualify for and be able to compare loans more accurately. Learning your credit history may also reveal that you need to take steps to improve your credit score before applying for a loan. Additionally, it's important to ensure there are no mistakes on your credit report that should be corrected before applying for a loan.
4. Apply for the loan
As with any other financial institution, you must fill out an application either online or at a credit union location to get a personal loan from a credit union. You'll likely need to provide personal information such as proof of identity, income, and address. Make sure you fill out the application in full and accurately.
After doing so, the lender will determine whether or not you are approved. If approved, your loan amount will likely be transferred to your account within 7 business days.
What credit score is needed for a personal loan with a credit union?
Typically, you'll need a credit score of at least 610 to qualify for a personal loan with a credit union. However, the higher your score, the better the chances that you'll not only be approved but also get a more favorable interest rate and better terms.
That said, one of the benefits of getting a personal loan from a credit union is that your loan terms may be more favorable than they would be with a traditional bank. Additionally, many credit unions offer credit builder loans or secured personal loans for borrowers who have bad credit, or no credit at all.
Factors to consider before taking a loan from a Credit Union
Before taking out a personal loan with a credit union, or even applying, it's important to consider the following factors:
1. Membership: Credit Unions require you to be a member to take out a loan. Many credit unions have membership requirements based on location or occupation. Others are open to anyone. Some credit unions are free to join, and others require a donation (sometimes as low as $5). Review membership requirements to ensure you are eligible before applying for a loan at a credit union.

2. Qualifications: Credit Unions have different qualifications for personal loans than other lenders. In addition to your credit score, they may consider factors like your membership history. However, it's still a good idea to review any credit score or income requirements to make sure you aren't applying for a loan you won't be able to obtain.
3. Interest rates, fees, terms, and loan amounts: Credit Unions typically have lower rates on loans and low or no fees, but many also have lower loan amounts and shorter terms than traditional banks or online lenders. Make sure the loan products a credit union offers fit your needs before applying.
4. Location: Even if you qualify for Credit uUnion membership, you may not have a branch in your area. Check out where they are located and, if it's important to you, choose a credit union with locations accessible to you.
5. Other services: You'll find that most credit unions offer additional services, including checking and savings accounts, retirement and IRA accounts, credit cards, and other loan products, but how they are structured varies. Review products and services offered to understand if the credit union you want to join offers everything you're interested in.
Credit Union personal loan alternatives
Credit union personal loans can be a great option for credit union members but there are alternatives that you should explore before committing, including:
1. Traditional term loans
A traditional term loan is one you'd get from a bank or other large financial institution. These personal loans typically have fixed rates and repayment terms comparable to credit unions. They are also usually unsecured.
The downside to these loans is that they have higher interest rates, and more fees, and approval is more reliant on your credit score, history, and income. However, this could be a good option if you need higher borrowing limits, have excellent credit, or prefer a more traditional borrowing experience.
2. Online personal loans
Online personal loans are similar to a traditional term loan, just from an online lender. The application, funding, and customer service processes are all handled online, which can make for a quick and easy experience. Additionally, online personal loan lenders often have more flexible qualification requirements and can typically approve and fund loans faster than traditional banks and credit unions.
Find and compare the best loan options.
Advertiser Disclosure
Use the filters below to refine your search Sorry, we didn't find any options that meet your requirements. Please try modifying your preferences.
Congratulations! You're close to seeing your offers!
Please take a second to review the details you shared earlier

3. Home equity loans or HELOCs
Home equity loans (HELs) and home equity lines of credit (HELOCs) are ways you can borrow money by accessing the equity in your home, which is the portion of your home that you own outright.
A HEL is a lump sum of money borrowed against the equity in your home. Similar to a personal loan, you would get the funds at once and then repay them over time with interest. A HELOC is a line of credit, more like a credit card, that allows you to borrow against your home equity up to a certain amount as you need it.
HELs and HELOCs are best for those who need access to larger amounts of money than a personal loan allows and who have equity in their home. However, the biggest downside to these types of lending products is that you won't qualify if you don't have equity in your home, and if you aren't able to repay the funds, you could lose your home.
4. Credit cards
Credit cards are a type of revolving credit that allows you to borrow money up to a certain amount (your credit limit) and repay it over time. If you pay your balance off completely each month you won't owe interest on what you borrow, but if you carry a balance, you owe interest on the outstanding funds. Credit cards are best for smaller, short-term expenses or purchases, especially since interest rates can exceed 30%. That said, some credit cards offer 0% APR for an introductory period. For people who can pay back what they borrow before this introductory period ends, these cards can provide interest-free funds quickly.
Compare: Best Credit Cards
5. Payday loans
Payday loans are short-term loans, high-cost loans for small amounts (typically $500 or less). When you take out a payday loan, you are typically required to repay the loan before your next payday. These loans may have low amounts, but they come with high APRs (sometimes up to 400% or more), short repayment terms, and many hidden terms and fees. For these reasons, they should be a last resort as they can quickly lead to a cycle of debt.
6. Car title loans
Car title loans are another type of loan that should be avoided if possible. These loans involve using the title of your vehicle as collateral; if you fail to repay it, the lender can take possession of your vehicle. These loans can range from a few hundred to a few thousand dollars, have relatively short terms (typically 30 days), and have high-interest rates and fees.
Bottom line on Credit Union personal loans
Credit unions can offer more competitive terms on personal loans with lower rates and fees. Plus, credit unions receive remarkably higher customer satisfaction than other banking institutions. However, it's always important to compare multiple lenders to learn which loan offerings best fit your needs.
If you aren't a current member of a credit union, reach out and ask about membership details, rates, and fees. If you qualify for a personal loan with a credit union, that may be the best path for you to borrow money and get the best benefits in doing so.
FAQs