Differences Between Personal Loans and Business Loans
Written by:
Caitlyn Callahan
3 min

read
347 Views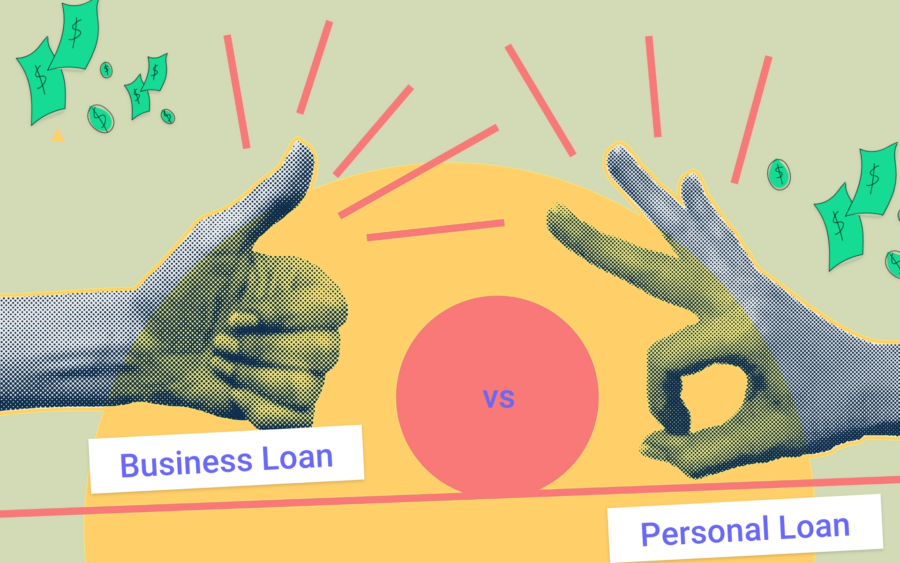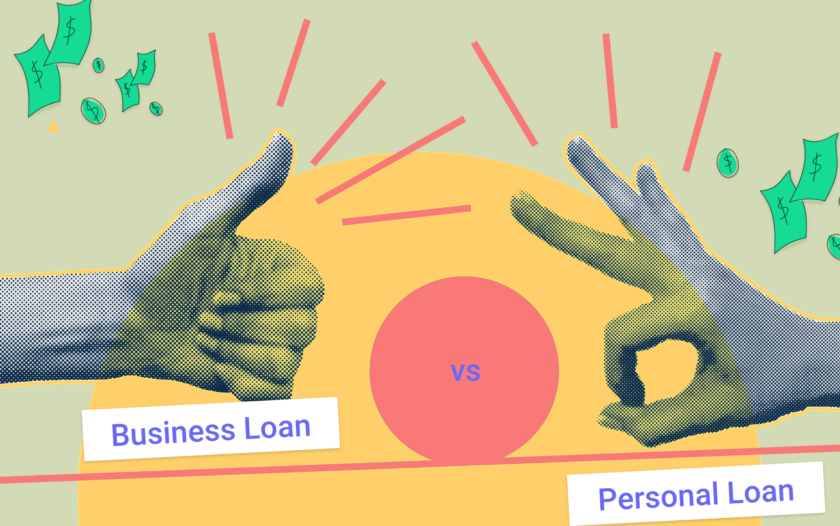 At a Glance
Whether you have a vision for a new business idea or an established brand you're looking to grow, you may be looking to acquire capital to fund your business needs. In this case, you may be considering applying for a personal or business loan.
While both types of loans can be used to fund aspects of your business, there are differences between the two and circumstances when one may be better suited for your needs than the other.
In this article, you'll learn:
Business loans vs. personal loans
The primary difference between business and personal loans is how they can be used:
Business loans can be used for most business-related expenses, such as purchasing supplies, stocking inventory, paying manufacturers, repairing equipment, payroll, and other operational business expenses.

Personal loans have more flexibility because they can be used for both certain business expenses and other purposes that may not be directly related to the business.
However, there are also other differences to note:
| | Personal Loan | Business Loan |
| --- | --- | --- |
| Tax deduction | Not tax-deductible. | Interest paid can be tax-deductible (based on local laws). |
| Terms | Typically three to five years. | Longer terms, even up to 25 years. |
| Loan amounts | $1,000 to $100,000. | Less than $50,000 to $5 million. |
| Collateral | Most are unsecured, not requiring collateral. | Most are secured, requiring collateral. |
| Credit checks | Your personal credit history will be considered. | Your business credit history will be considered. |
Business loan and personal loan interest rates
In most cases, personal loan interest rates are higher than business loan rates, though this depends on the lender and application processes involved. This is because personal loans are considered a higher risk than business loans.
Business loans require a variety of information to be provided during the application and eligibility process, so lenders are more confident that businesses can repay the loan, lowering the risk and allowing for lower interest rates.
Can personal loans be used for starting a business?
Some lenders allow you to use a personal loan for starting a business, and in some cases it can be simpler than a business loan:
Personal loans are unsecured, meaning you don't need to provide assets as collateral.
Loan amounts can range from $1,000 to $100,000.
Loan terms can range three to five years or more.
When you take out a personal loan, your personal financial information (such as your income and credit history) will be reviewed. However, most lenders separate loan products into business loans and personal loans, each with different interest rates and eligibility criteria.
Keep in mind that when you apply for a personal loan to use for starting a business, you may have to provide details about how you will spend those loan funds. Your business reason must fall into the lending criteria; otherwise, you won't be eligible, so check this criteria ahead of time.
What can business loans be used for?
Business loans can be used to fund or purchase a variety of things you may need for your business such as:
Equipment
Supplies
Inventory
New technology
You can use these funds to invest in marketing, advertising, or other collateral for your business, for making payroll, or other business-related needs.
How can you choose between a personal loan and a business loan?
Choosing between a business loan or a personal loan for your business needs can be a confusing choice because both are viable options. However, there are a few circumstances you can analyze to help determine the decision.
A business loan may make sense if:
You need to borrow a larger amount of money because lending limits are significantly higher.
You don't want personal assets to be used as collateral, because a business loan doesn't require a personal guarantee.
You want to build your business credit.
A business loan provides lower interest rates, higher loan amounts, longer repayment terms, and possible tax deductions, but you must provide collateral and approval is based on your business creditworthiness.
A personal loan may be a better option if:
Your business is new or doesn't yet have a strong credit history.
You want to use your personal financial history to get approved.
You need funding fast.
You don't have (or want to use) collateral.
A personal loan has higher interest rates, lower loan amounts, shorter repayment terms, and is not eligible for tax deductions, but may have more flexibility with what you use the funds for, you don't need collateral, and approval is based on your personal financial circumstances.
FAQs