Will This be the Most Doomed Holiday Season Ever for Your Wallet?
Written by:
Anouare Abdou
5 min

read
2217 Views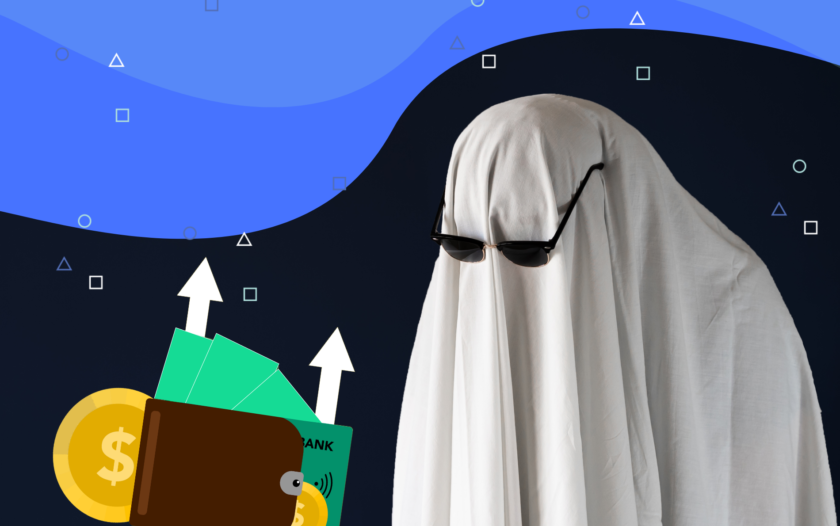 At a Glance
This holiday season is getting scarily expensive. Here's what to expect in terms of prices and how to avoid busting your budget on holiday expenses.
The spooky decor is usually the first sign that the holidays are looming. This year though, the scary vibes won't be limited to Halloween. They might trickle into your wallet by the time Thanksgiving rolls around. From holiday spending to travel costs to hosting and entertainment and gift shopping, everything is getting more expensive despite the Federal Reserve's efforts to increase interest rates and stabilize inflation.
"The worst fears are playing out as inflation spreads," shared David Russell, VP of market intelligence at TradeStation Group in a Forbes interview. "It started in goods and is now firmly established in services like healthcare and food away from home. Price increases are spreading like coronavirus in early 2020 with cases popping up across the country."
Consumers are still planning on prioritizing the holidays and that includes holiday expenses. An NRF survey revealed that 62% of holiday shoppers find it important to spend on gifts and celebrations and will do whatever it takes to celebrate with their loved ones – even if it means cutting back in other areas. Additionally, 43% of respondents say they don't earn enough to cover the costs of gifts and other holiday expenses and will be dipping into their savings, selling assets, using BNPL or taking on credit card debt to keep up.
Here's what to expect as you plan out your holiday budget for this season – and how to mitigate its financial impact.
Holiday travel could bust your budget
If, like millions of Americans, you're planning to fly to visit friends and family this holiday season, you may want to reconsider your plans. Airfare prices will be 43% higher than last year, according to Hopper. A large majority of Millennial and Gen Z holiday travelers are actually changing their plans due to inflation/rising prices, according to Bankrate. Blame it on jet fuel prices combined with two years of pent-up demand.
To give you an idea of what to expect if you end up traveling, Hopper forecasts that most travelers will pay $350 on average for a good deal on a domestic Thanksgiving flight, and an average of $463 for a good deal on a domestic Christmas flight this year. To score those good deals, you'll need to book early and stay flexible about your travel dates.
Check out lenders and solutions that will get you what you need We found 6 options for your requirement
Advertiser Disclosure

8.99% - 23.43%
Est. APR Range
$5,000 - $100,000
Loan Amount
Good For: High loan amounts available, no fees
7.99% - 35.99%
Est. APR Range
$2,000 - $36,500
Loan Amount

8.49% - 35.99%
Est. APR Range
$1,000 - $50,000
Loan Amount
Good For: Low loan amount
8.99% - 35.99%
Est. APR Range
$2,000 - $50,000
Loan Amount
Good For: Getting funds quickly
9.95% - 35.99%
Est. APR Range
$2,000 - $35,000
Loan Amount
Good For: Getting funds quickly
21.99% - 35.9%
Est. APR Range
$2,501 - $12,000
Loan Amount
Good For: flexible payment options, fast funds.
Congratulations! You're close to seeing your offers!
Please take a second to review the details you shared earlier
Beware of food and entertainment costs
Hosting a big turkey dinner? You may be in for a rude awakening. Food prices rose by 11.2% in the past 12 months, according to Consumer Price Index data. Eating at home is now 13% more expensive than last year thanks to rising grocery prices across all food categories. This is something to keep in mind before volunteering to entertain.
If cutting back on hosting is not an option for you, a Christmas loan may be a smart move – pulling your credit card to cover unexpected expenses can quickly turn into a high-interest nightmare.

9 the amount of
gifts the average American will give this year, down from 16 in 2021.
FinFact
Same amount of money spent, fewer gifts
As far as gift shopping goes, habits will look slightly different this year. A Deloitte survey revealed that the average American will be spending $1,455 on gifts this season – roughly the same as last year. But that money won't take you as far as last year. Shoppers plan to buy nine gifts versus 16 in 2021, according to Deloitte.
Online retailers are already noticing a pullback on spending, which may translate into deeper markdowns throughout the holidays. Keep your eyes peeled for good deals.
Tips to financially survive this holiday season
Speaking of good deals, Adobe Digital Insights expects retailers to try to entice gift purchases this season with deep discounts, especially in technology and toys, where it forecasts prices will be marked down over 20%, according to CNBC. This is good news as far as gifting – avoid shopping for items full price and stay on the lookout for discounts to save money.
You may also want to have a smaller celebration or agree to do a Secret Santa with your family to purchase less gifts overall. You won't be the only one – and, chances are, your loved ones will be relieved too. "Consumers are going to spend as much as they did last season, but they are limiting the people they're spending on. They only have a certain amount of money, so they have to tighten that list of who they're buying presents for," said Howard Dvorkin, chairman of Debt.com in a CBS new article.
When it comes to travel, strategic booking is absolutely crucial. Use fare-tracking apps to figure out when to purchase your flights. Lean on credit card rewards to make holiday travel more affordable if you are able to.
As far as hosting and entertaining, it's a good idea to use most of your budget for food, which will inevitably make a dent in your wallet, and skip some decor purchases to make up for the cost of dinner. Another idea is to host a potluck so that everyone can chip in with a fun dish.
The bottom line
The current economic situation will inevitably affect this holiday season. But if you stay smart about which expenses to prioritize and which ones to cut back on, you can celebrate with your loved ones without racking up debt.