This Major Travel Cost Has Doubled Since Covid and It Can Wreck Your Plans
Written by:
Anouare Abdou
3 min

read
2951 Views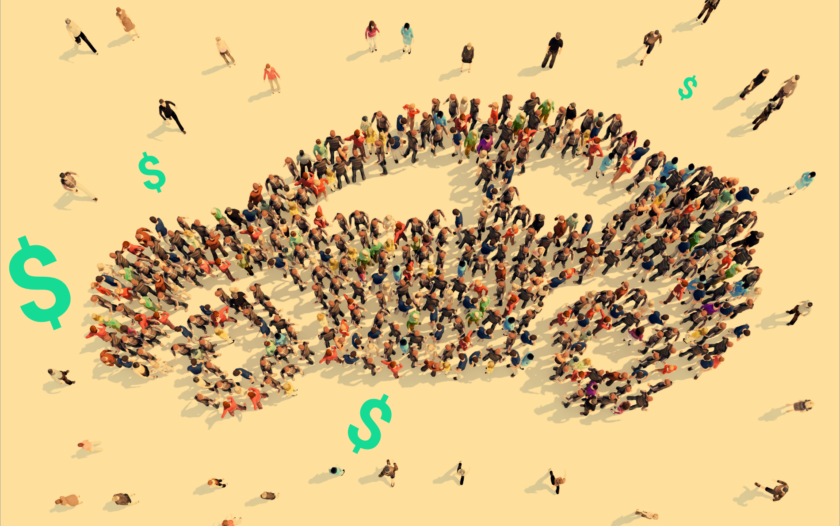 At a Glance
Vacation budget: Plane tickets? Check. Accommodations? Done. Rental car? Not so fast. What used to be a rather affordable afterthought can now ruin your vacation – rental car prices have doubled since 2019, according to new Consumer Price Index data. While airfare and hotel prices have increased too (airfare by 16% and hotels by 7%), renting a car is now expensive enough to have you reconsider an entire trip.
How did rental car prices get so high?
Things are actually a bit better than last year, but experts say that we are still in the midst of a rental car crisis, according to The Washington Post. Yes, travel is back with a vengeance. Yes, domestic travel and road trips became more popular during the pandemic. So demand plays into the high prices. But there are also issues on the supply side. Auto manufacturers have been struggling with a shortage of semiconductor chips, so rental car companies actually can't easily increase the size of their fleet.
In other words, rental cars are sparser these days – you may not find one for the location and dates you want, or you may be in for a rude awakening when you look at the price per day. According to The Washington Post, the issue has even reached Congress, where two members have written letters to the CEOs of Avis and Hertz demanding information about price hikes and expressing concern about predatory pricing. Because, let's face it, now that some travelers are still willing to pay double the price, and that fleets are still getting fully booked, there could be less of a business incentive for a return to normal.
Not to mention the fact that uncertainty still is very much the name of the game when it comes to the impact of the pandemic. "I wish I had a lot of answers to 'when is this going to end' for all things COVID-related," said Matt Clarke, Kayak's vice president of North America marketing in an interview with Money.

Check out lenders and solutions that will get you what you need We found 4 options for your requirement
Advertiser Disclosure
7.99% - 35.99%
Est. APR Range
$2,000 - $36,500
Loan Amount

8.49% - 35.99%
Est. APR Range
$1,000 - $50,000
Loan Amount
Good For: Low loan amount
8.99% - 35.99%
Est. APR Range
$2,000 - $50,000
Loan Amount
Good For: Getting funds quickly
9.95% - 35.99%
Est. APR Range
$2,000 - $35,000
Loan Amount
Good For: Getting funds quickly
Congratulations! You're close to seeing your offers!
Please take a second to review the details you shared earlier
Tips to offset the high costs of rental cars
If you will be traveling and in need of a rental car, book as early as you can – and don't lock down flights and accommodations until you figure out whether your car rental plan is viable. That rule applies even more to travel during busy seasons, such as Labor Day weekend or the holidays. Be strategic about location too. Clarke told Money that the biggest price increases are in "outdoorsy-type areas."
You could get creative, but at your own risk. Some travelers are going as far as renting U-haul trucks for travel. So much so that the Hawaii Tourism Authority wrote a disclaimer on its website: "The Hawai'i Tourism Authority does not condone visitors renting moving trucks and vans for leisure purposes."
I really out here renting a U-Haul pickup for 10 days. It came out to 1/3 the price of a rental car.

— Leon Wishdev (@Dr_LeonDreemurr) March 26, 2022
Looking into a carsharing platform like Turo may yield interesting savings and be a more reasonable alternative.
Finally, don't forget to leverage your credit card perks. If you have travel rewards, for example, now would be a good time to use some on a car rental instead of shelling out cash. Make sure to look into the type of insurance coverage that your credit card offers too – you don't want to be paying for insurance twice. And if you really, really want to plan a dream vacation in the next year but can't quite figure out how to finance it, there are always travel loans to consider.
Bottom line
Car rental prices have soared due to pandemic-related supply and demand factors. As a traveler, it's now important to book rental cars way ahead of time and be flexible about your vacation plans. Keep in mind that a lot of car rental companies offer flexible bookings where you can cancel later without charges, so take advantage of that option to secure a good deal if you see one.