Dating Scams are on the Rise – Are Women More Likely to Fall for Them?
Written by:
Anouare Abdou
3 min

read
3108 Views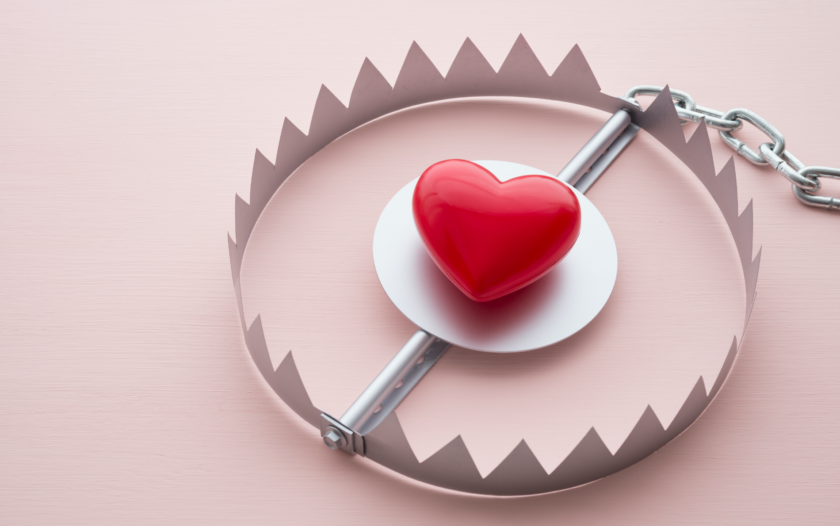 At a Glance
Have you heard of Simon Leviev aka "The Tinder Swindler?" He'd meet women online, pretend to be a wealthy heir, start a long-distance relationship, then fake a crisis and ask them for money. The women would oblige, thinking their wealthy boyfriend would pay them back. Spoiler alert: He never did. And those displays of wealth? They were bought with money stolen from his previous victims.
While he's become famous for being the subject of a Netflix true-crime documentary, Leviev is not an isolated case. In fact, dating scams are on the rise. So much so that in the past five years, people have lost $1.3 billion to them, according to The Federal Trade Commission. Reported losses to romance scams hit a record-high in 2021 at $547 million, an increase of nearly 80% compared to the year before!
Wondering who would fall for a fraudster? It can happen to anyone, but a 2020 study conducted by Italian researchers revealed that women, specifically middle-aged women, are more likely to fall prey to dating scammers.
Examples of dating scams targeting women
Take the story of Nicole Hutchinson, a 24-year-old Tennessee woman who lost $390,000 belonging to herself and her father after connecting with a man on the dating app Hinge.
He tells her that he is into cryptocurrency and encourages her to start investing in it herself. Next thing you know, he sends her a link and tells her it's a cryptocurrency exchange platform. Hutchinson is thrilled: Her account is starting to show profits, so she keeps adding funds to it and tells her dad to do the same. Until it's time to cash out, and she makes the devastating discovery that the investments were fake–her inheritance money ended up in the pockets of a fraudster.
Another example: Canadian woman Cindy Browne, who was intrigued when a handsome stranger messaged her on TikTok.
They bond over their difficult romantic past, from losing spouses to death to being cheated on. He messages her daily. He is a pilot based in Jordan, so he is unable to meet in person quite yet. About two months into their romance, he asks her for her clothing size because he wants to send her a gift. He tells her she'll have to pay a fee to have the gifts delivered–$1,500. She's taken aback and asks why, so he claims the value of the gift is $150,000 and that he wants to move to Canada and start a life with her. She transfers the money. But it doesn't end there, and "the company" in charge of the shipment asks for more funds, threatening legal action. Browne ends up losing about $26,000 before realizing that her sweetie is a scammer.
Are women more susceptible to romance scams?
The women above are smart and capable. So how did they get roped into giving away all their savings to men they had never met?
"What makes all of us more susceptible to a romance scam is not necessarily — and not usually — certain personality traits but being in a vulnerable situation," shared forensic psychologist Dr. Joni Johnston in an Oxygen article. "People who have lost a loved one, just gone through a divorce, just lost a job, moved to a different state — all of these can make us more vulnerable to influence from other people."
So being a woman doesn't simply make you more susceptible, but anyone in a vulnerable stage of life is at risk. Combine that with loneliness and craving connection and you've got a good mix of circumstances that a savvy scammer can take advantage of.
Plus, Johnston explains that the majority of scammers are men, so women are targeted more often. They are also more likely to report romance fraud, which is vastly underreported because victims are too embarrassed to share what happened to them.
So regardless of your age and gender, if you develop a relationship with someone online and they end up asking you for money, even if there seems to be a really good reason for it, consider that a major red flag. Swipe to the left!