Buying Houses with Friends: Stupid Gen Z Trend or Brilliant Move?
Written by:
Harrison Pierce
5 min

read
2714 Views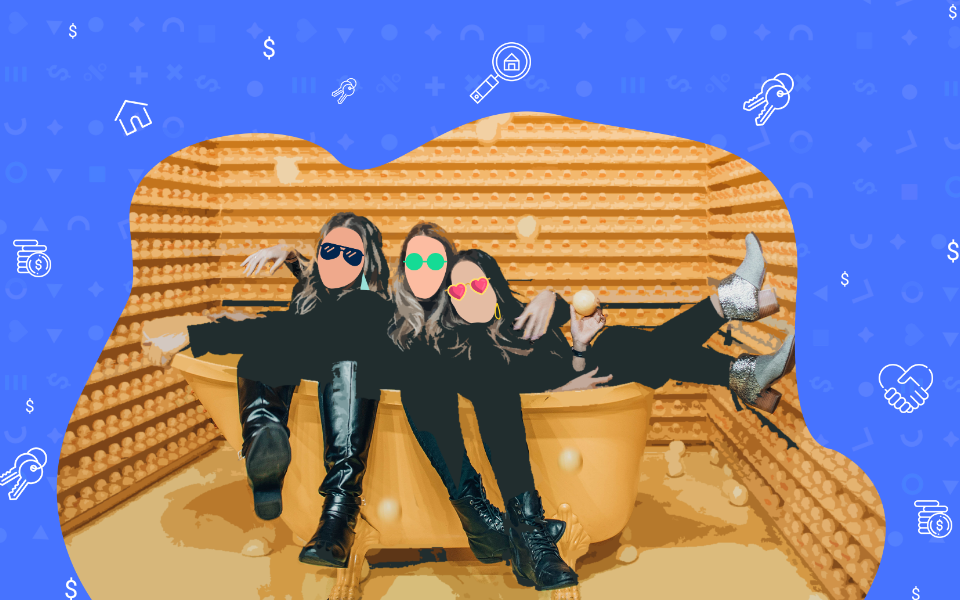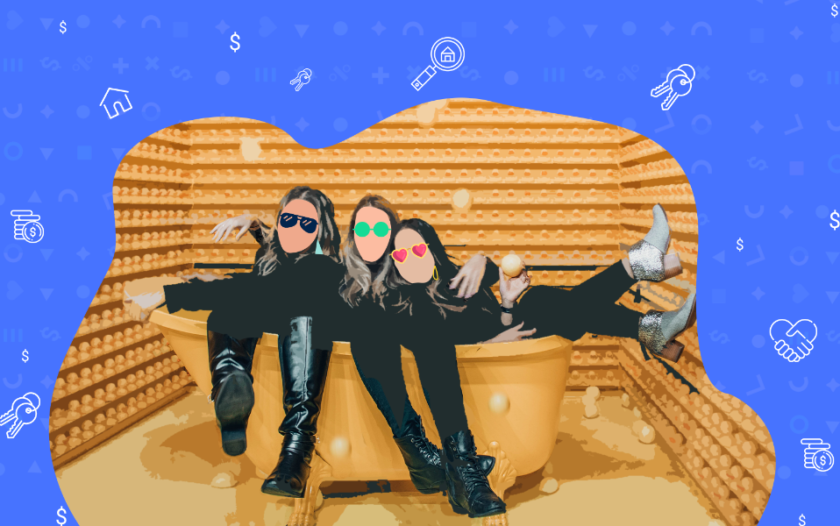 At a Glance
Family can mean whatever you want it to mean, and for some millennials and Gen Zers, their family is their friends. These "families" are buying houses together so they can afford homeownership.
The housing crisis throughout the country
The cost of buying a house has gotten increasingly unaffordable, no matter what generation you belong to. Homes across the country are selling in as little as a day with multiple offers above the asking price. Many people are simply unable to compete with these prices that seem to only increase with time. These people are also dealing with massive rent increases year over year in apartments which leaves them unable to save any money for a downpayment.
Less than half of millennials currently own homes, and many that do own homes were lucky enough to purchase them when it was a buyer's market rather than a seller's market. On top of that, interest rates are expected to go up on mortgages this year, following interest rate spikes from the Federal Reserve on federal loans. Between inflation, a booming housing market, increased interest rates, and an overall high cost of living with low wages, it is very difficult to have enough money to afford a home.
If debt is standing in the way between you and home ownership, do not let it weigh you down. My Credello allows you to organize your debts seamlessly, helps you never miss a payment, and become debt free in no time.
How young people are solving the problem?
For baby boomers and Gen X, it was possible to buy a home with a reasonable salary and some hard work. Those homes are now worth substantially more than what they paid for them, so they have significant equity in their home if they decided to move, which can be used as a downpayment on a bigger, nicer home. Unfortunately, that is not the reality for younger generations today.
But this group of bucket hat wearing people still want to be called homeowners, even if it takes some thinking outside the box (mostly because they don't want to actually live in a box.) Some Millennials and Gen Z's have decided to stop waiting for the day when they can afford a house on their own or until they find a partner. They are teaming up with their best friends and purchasing a home together, splitting the costs evenly. Hey, that sounds like the makings of a fun sitcom!
These generations are having kids much later in life, if at all, so they do not see the point in waiting until they have a traditional family to purchase a house. It is becoming increasingly common – the number of homes purchased by people with different last names increased by 772% from 2010 to the present. Fewer homes are being built in the last decade than ever before, even with demand being so high.
For example, say you are 30 and living with two roommates. Instead of paying rent every month to your landlord, you and your two roommates can purchase a house together, and pay the same amount towards a mortgage, all while building equity. It is widely considered that buying a home is one of the biggest and most important financial decisions that you can make, so Millennials are coming up with creative solutions to difficult problems.
Platonic spouses
Friends aren't only buying houses together – they're going as far as getting married to each other. Platonic spouses are on the rise for a variety of reasons. Some people are challenging the norms of what we see as a family and how a marriage truly works. Some are using it as a way to help out with taxes, provide opportunities for financial aid for college, or just for fun. The platonic marriage might just be practical or solely focused on spirituality rather than romance and sexuality. Some platonic spouses also decide to raise children together.
There are not many statistics on these platonic marriages, as many are afraid to be public with their situation for a variety of reasons. Whether they are worried about getting caught by the government or judged by people around them, they are happy with the decision that they made to join their lives together. Millennials and Gen Z's are not afraid to challenge norms that they grew up with and want to build a life that works for them.
How to make this work for your friend group
If having a nonstop sleepover with your best friends in a home that you own sounds fantastic, then you might be wondering how you can make it happen. It is important to weigh out all of the pros and cons before contacting a realtor. If one person is late on their share of the mortgage, that burden will fall on you. As equal partners in homeownership, you share all of the successes but also all of the failures.
Think of your home purchase as a business transaction and your friend as a business partner. Lay out all of the guidelines and future plans so you are not surprised if something arises. Think about what will happen if your friend gets a partner, if they want to own the house entirely themselves or if they want out of the mortgage.
Bottom line
You shouldn't buy a home with just anyone. If this is something you are interested in, make sure you handle all of the little details before purchasing. Only go with someone you trust and are happy living with for the foreseeable future. However, buying homes with friends can be a brilliant move and a creative solution to the difficult housing market. Owning a home gives you a sense of pride and accomplishment, and you are also building up your credit score and gaining equity over time.