10 Best Personal Finance Apps for Millennials in 2021
Written by:
Stefanie Gordon
5 min

read
2534 Views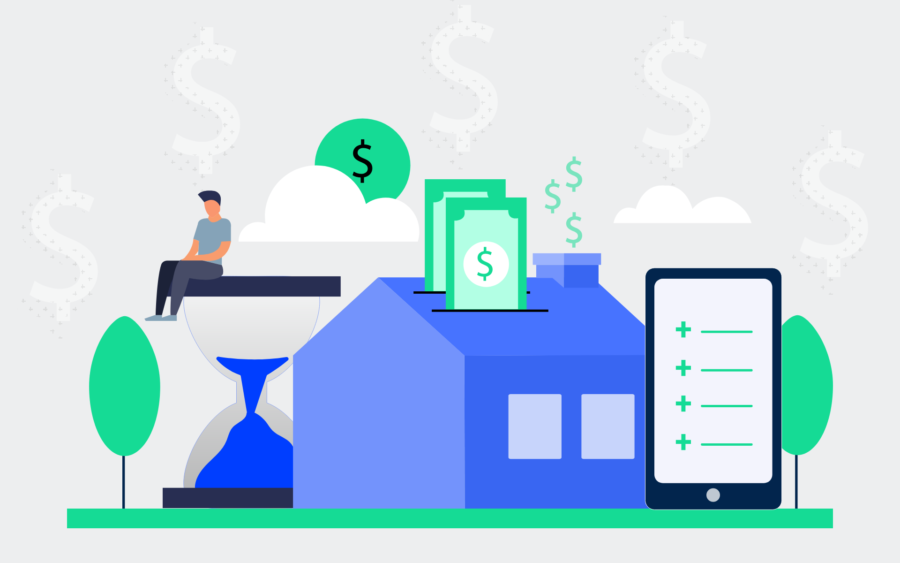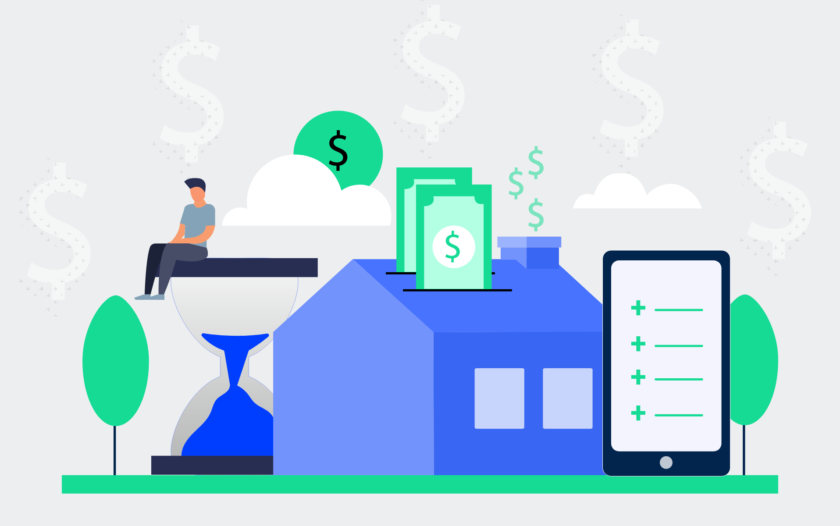 At a Glance
Financial wellness doesn't have to be a mystery, thanks to these apps that can help you make the most of your money. From helping you pay your bills to selecting investments, we've reviewed the best finance apps for you to use in the new year. Here are our top picks for the best personal finance apps for millennials in 2021—and what they're most useful for.
Best free personal finance apps
Best for paying bills: Prism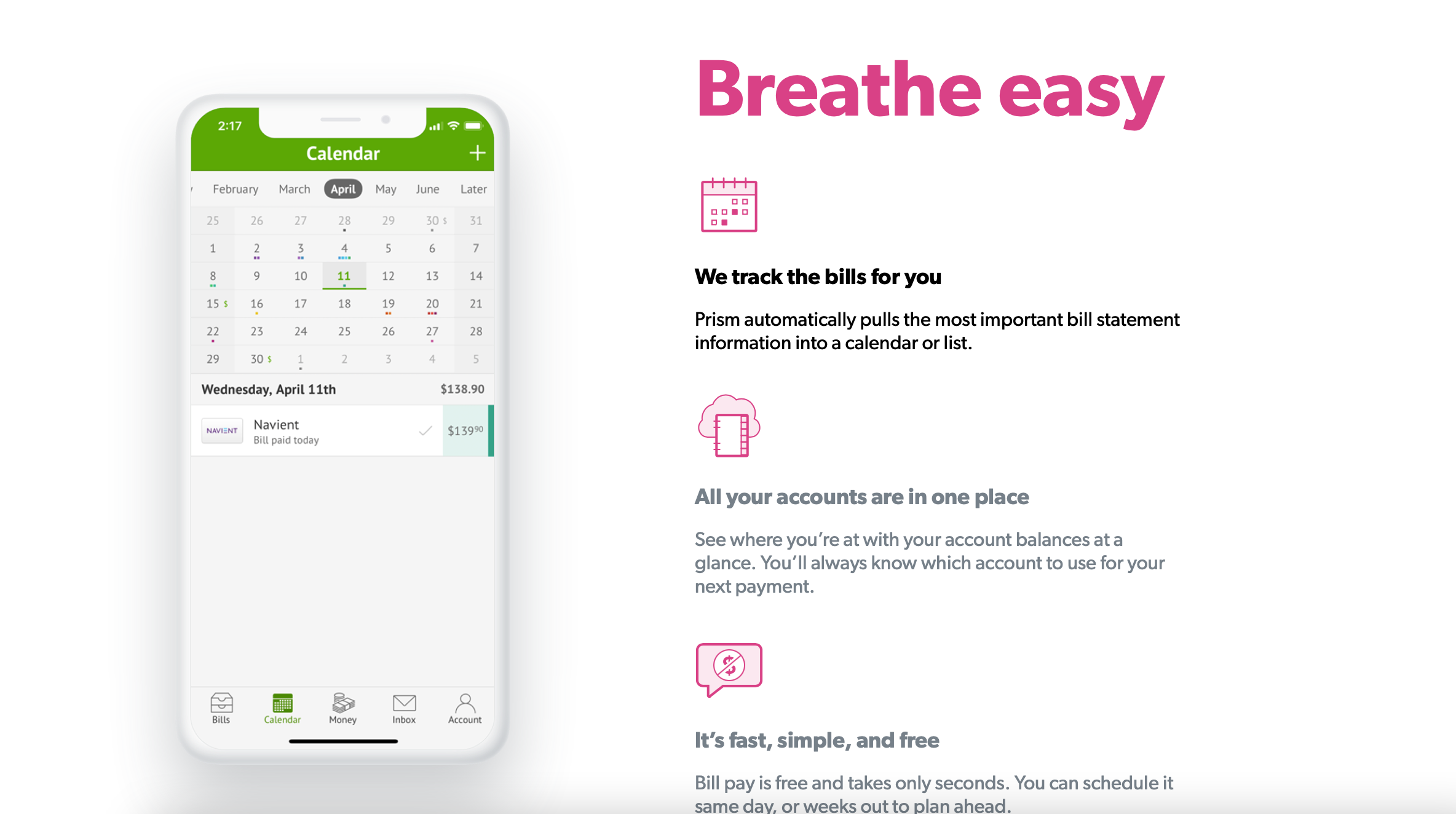 Price: Free
OS Supported: iOS and Android
Top Features:
Schedule bill pay for the same day or weeks out
Ability to check account balances at a glance
Receive reminders about upcoming bill due dates
Prism simplifies bill paying. The app tracks your bills and sends you alerts when they're due. You'll also be able to quickly check your expenses and balances, as well as control when you'd like to schedule your payments.
Best for overall money management: Mint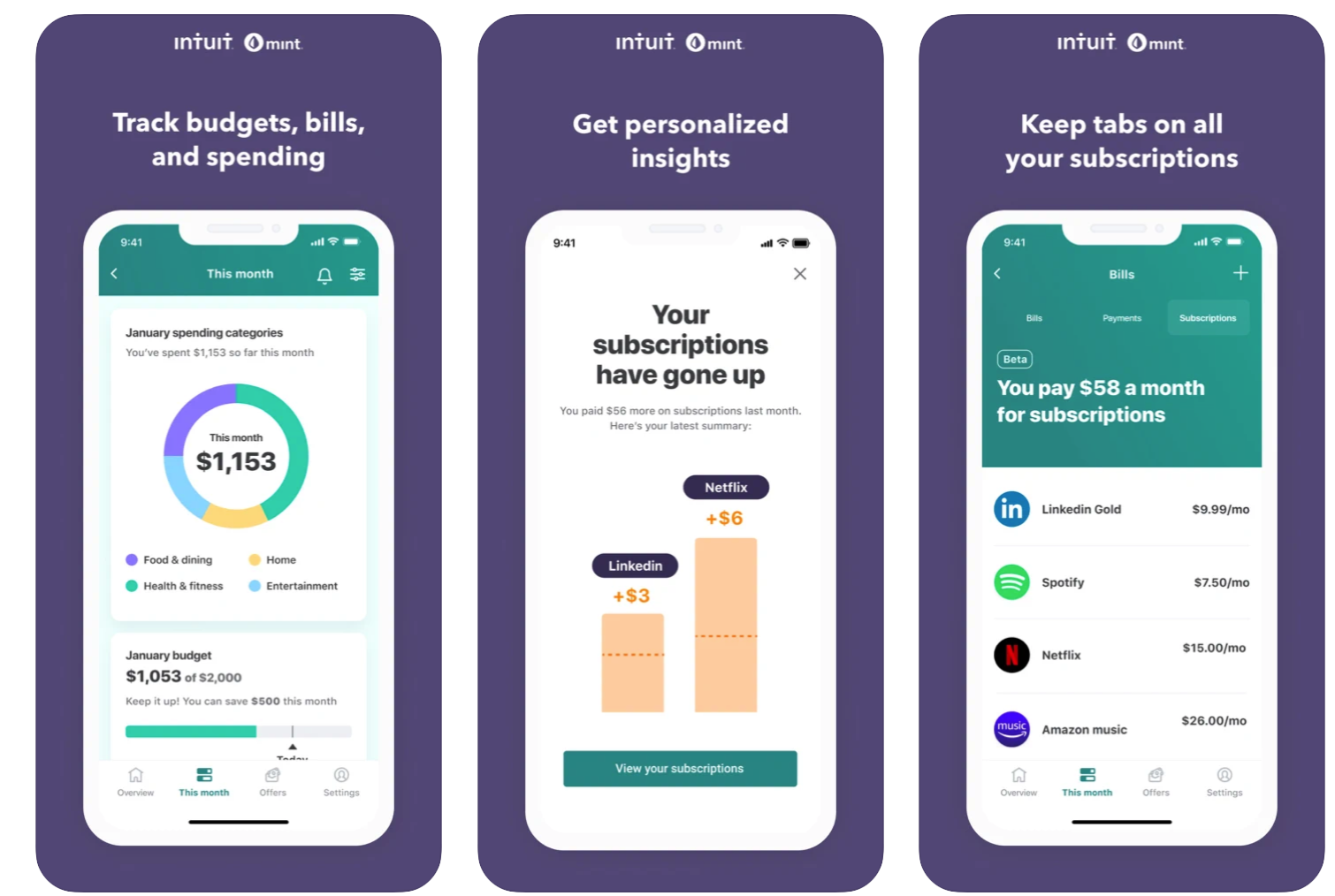 Price: Free
OS Supported: Web, iOS, and Android
Top Features:
Ability to add all of your accounts (investments, cash, credit cards )
Personalized Mintsights™ can automatically find savings you missed
Custom goals can help you improve spending habits
Mint is a great tool for personal finance management. Once you connect your bank accounts and cards, you'll be able to create a budget, view all your bills and set push notification reminders, and view your transactions and balances. You can also get tips on financial best practices, like how you can boost your credit score.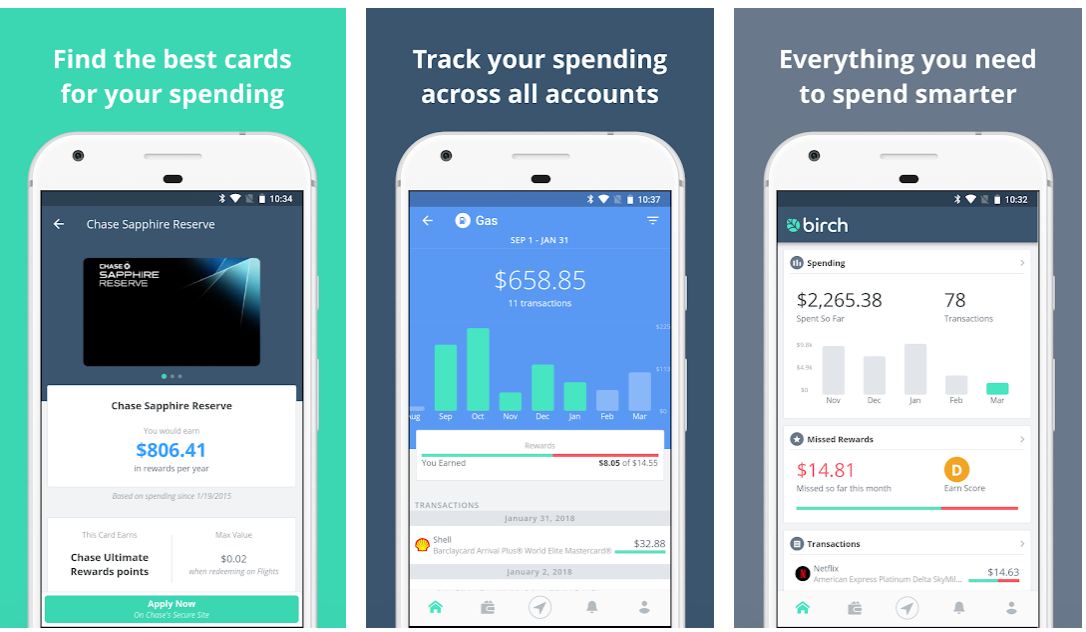 Price: Free
OS Supported: Web, iOS, and Android
Top Features:
Real-time recommendation tool can help you earn more rewards
See how you spend with subscription tracking for over 500 services
Receive recommendations for credit cards that match your spending habits
Once you download the app and login with your banking credentials, Birch Finance takes a look at your spending history and habits to give you advice on how to earn the best rewards with the cards you're currently using. You can also inform the app about rewards you'd like to receive, and it'll guide you on which cards to apply for.
Best for commission-free investing: Robinhood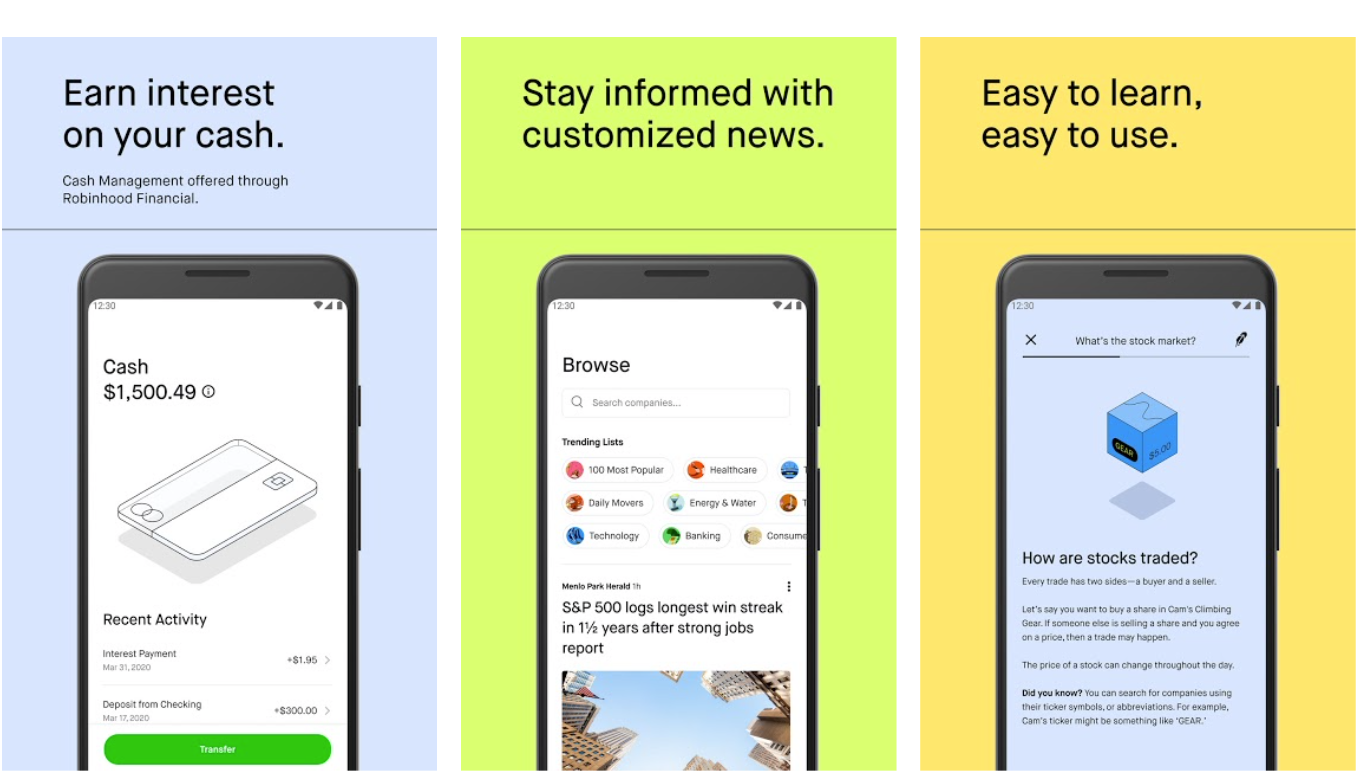 Price: Free
OS Supported: Web, iOS, and Android
Top Features:
Trades are commission-free
You can invest any amount you want
Ability to fully customize your portfolio with pieces of different companies
Robinhood is a zero-frills app that allows you to invest in companies without having to pay commission or a minimum deposit. It doesn't have much in the way of education, but you'll be able to trade any ETF or stock that's listed on U.S. stock exchanges.
Best freemium personal finance apps
Best for tracking expenses: Wally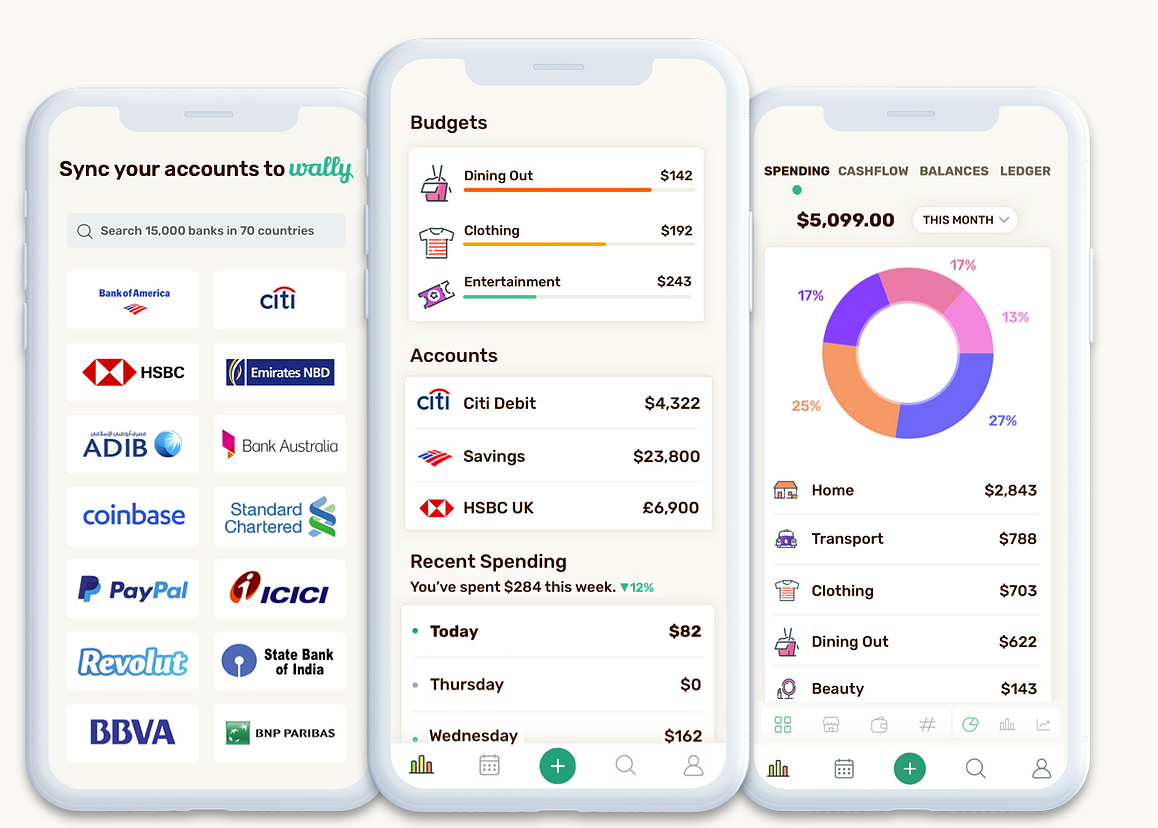 Price: Free for basic access; Wally Gold costs $4.49/month, $35.99/ year, or $47.99 for lifetime access.
OS Supported: iOS and Android
Top Features:
Support for basically all foreign currencies
Avoid overspending by viewing your remaining budget
Ability to upload photos of receipts to track expenses
Wally helps you track your expenses by drawing up charts of your financial habits and syncing all your accounts in one place so you can easily get a snapshot of the state of your finances. It saves the locations of shops you frequent so you can quickly enter purchases, and you'll have the choice of either manually entering your expenses or uploading photos of your receipts.
Best for present and future financial decisions: Personal Capital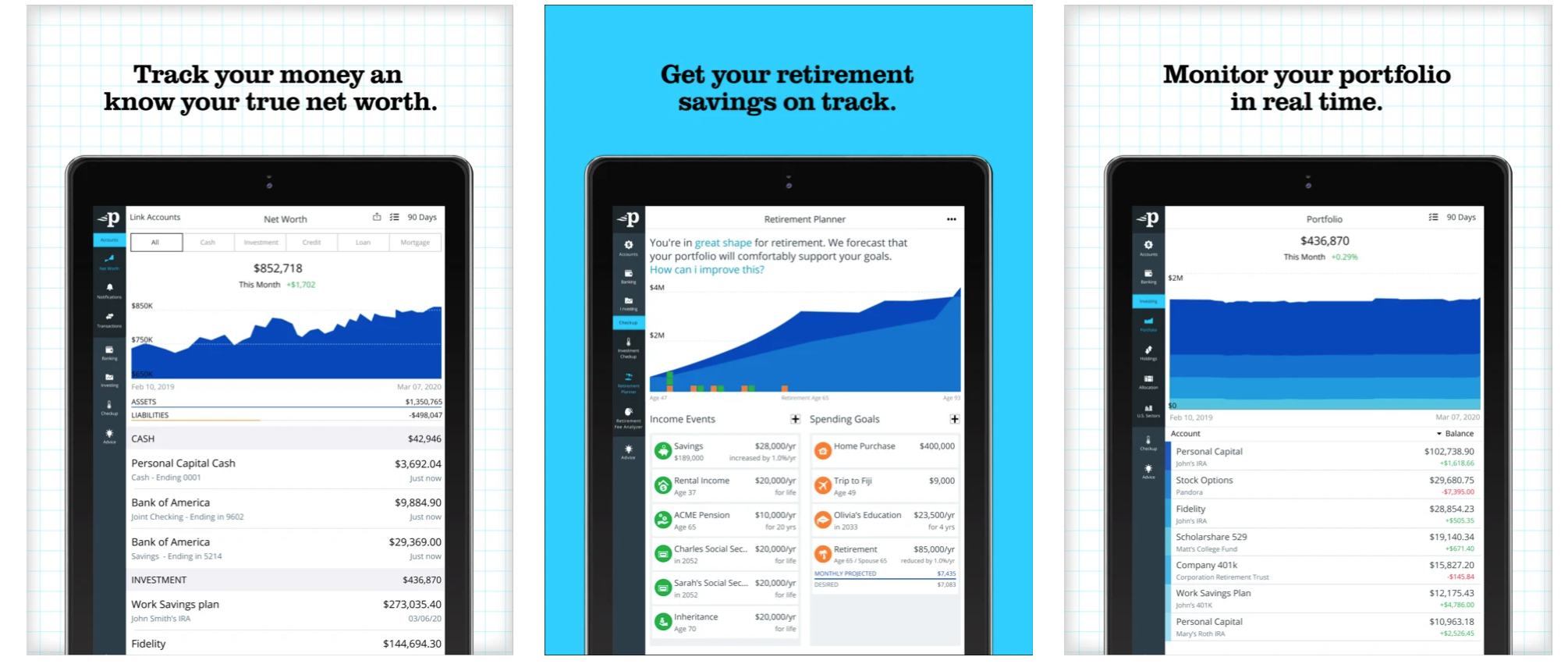 Price: Tools are free; you'll pay 0.49% to 0.89% if you want access to a human advisor (and you'll need a minimum balance of $100,000).
OS Supported: Web, iOS, and Android
Top Features:
Receive personalized retirement plans
View allyour accounts, including 401Ks and IRAs, in one place
Option to speak with a financial advisor
Personal Capital can help you manage your investments with online tools to guide your financial decisions, including a financial dashboard, net worth calculator, investment checkup tool, and a retirement planner. So, not only can you monitor your cash flow—you'll also be able to evaluate your net worth and plan for the future.
Best paid personal finance apps
Best for automatic saving: Acorns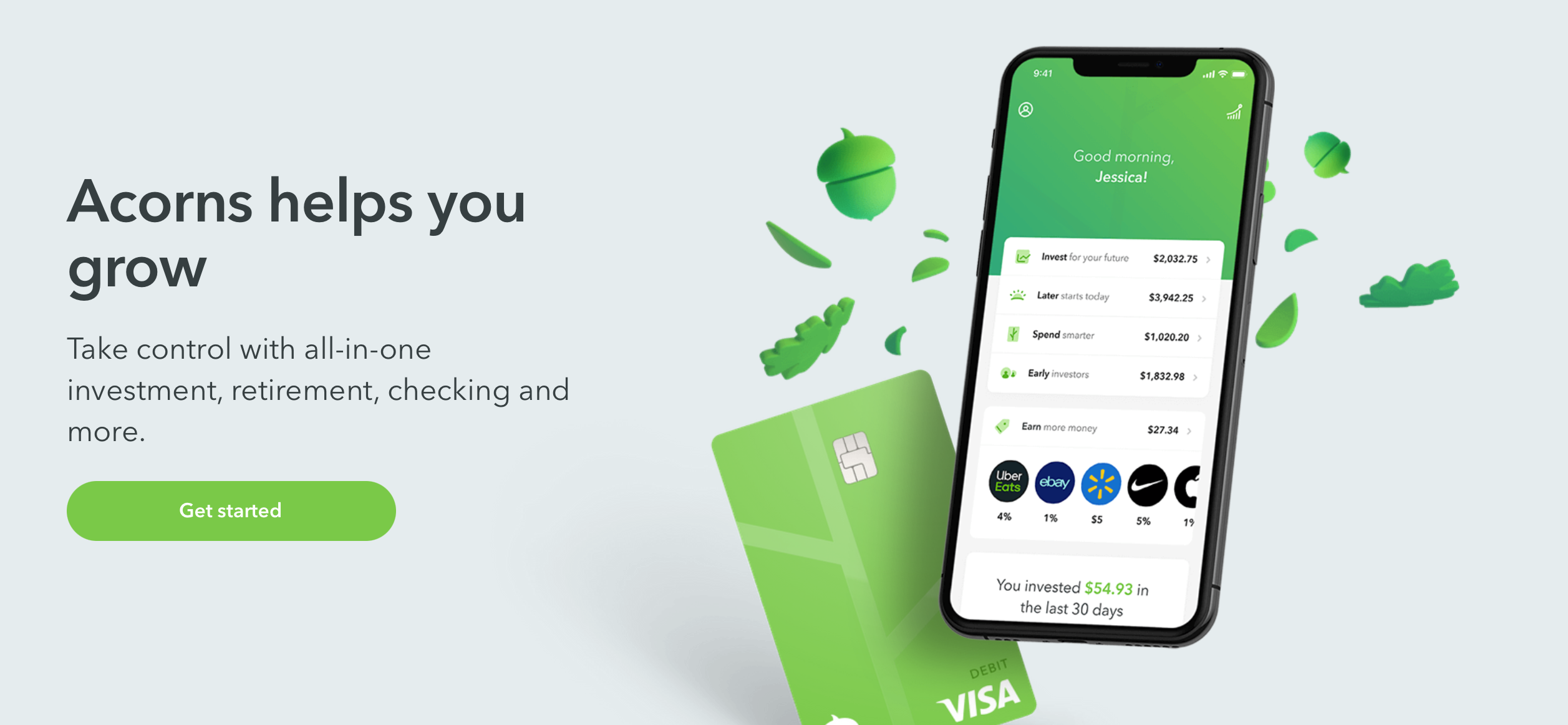 Price:  $1-$5/month
OS Supported: Web, iOS, and Android
Top Features:
Helpful instructional content for new investors
Invest spare change/set aside paycheck money
Can access smart portfolios that adjust automatically
With Acorns, you can automatically save money by rounding up on purchases or allocating spare change via linked credit/debit cards. Your money is then placed into an investment portfolio. You'll be saving and investing money without having to lift a finger, and you can increase your financial literacy with videos and articles from financial experts.
Best for investment selection: Stash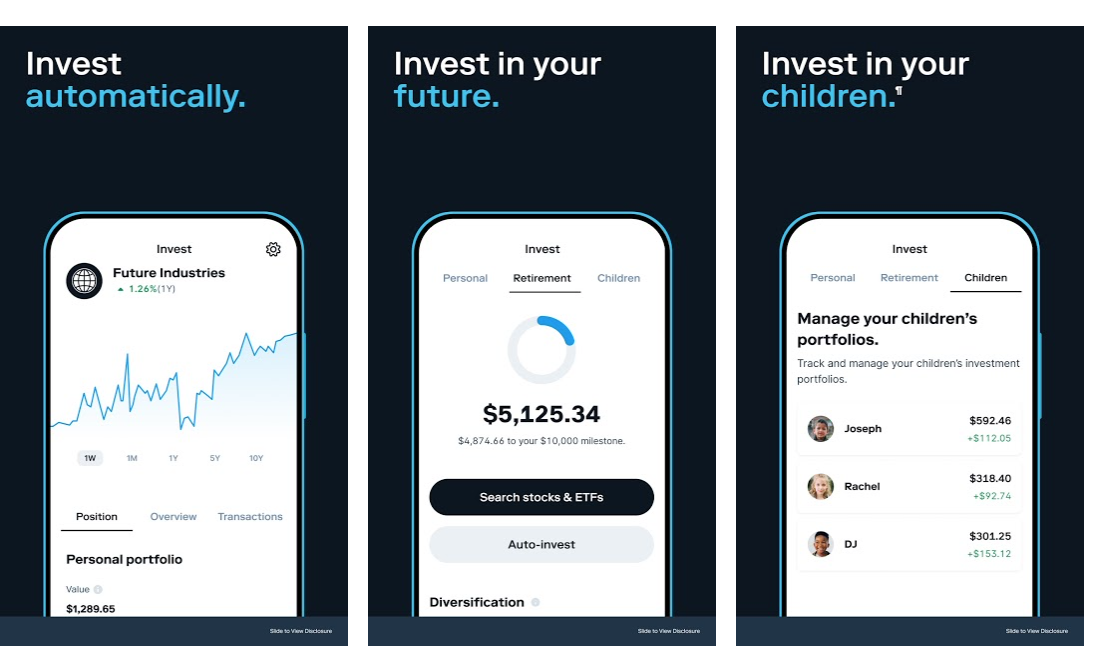 Price: $1-$9/month account management fee; $0 account minimum
OS Supported: Web, iOS, and Android
Top Features:
You can buy fractional shares
Get help selecting investments and analyzing your portfolio
Earn stock from your spending
Stash offers help in selecting investments—specifically ETFs and stocks—for beginners. When you download the app, it asks you questions to assess your goals and risk tolerance. It then gives a list of ETFs it thinks will be a good fit for you, with details like which investments should take up the most of your asset allocation. While you are ultimately responsible for your choices, your Stash Coach will gently alert you if they think you could benefit from a little more diversification. Stash offers fractional investing, so you'll be able to buy portions of stocks/funds.
Best for debt payoff: YNAB
Price: $83.99/year
OS Supported: Web, iOS, and Android
Top Features:
Create a budget based on your income
Easily share finances with your partner
Check out 100+ live online workshops every week
You Need a Budget (YNAB) offers tons of support and education about the best ways to pay off debt, including videos, podcasts, and workshops. It connects all your accounts in one place and helps you create and analyze your budget. After you enter in all your expenses and income, you'll get a realistic picture of how much debt you can pay off monthly.
Best for budgeting if you use Mint or Quicken: CountAbout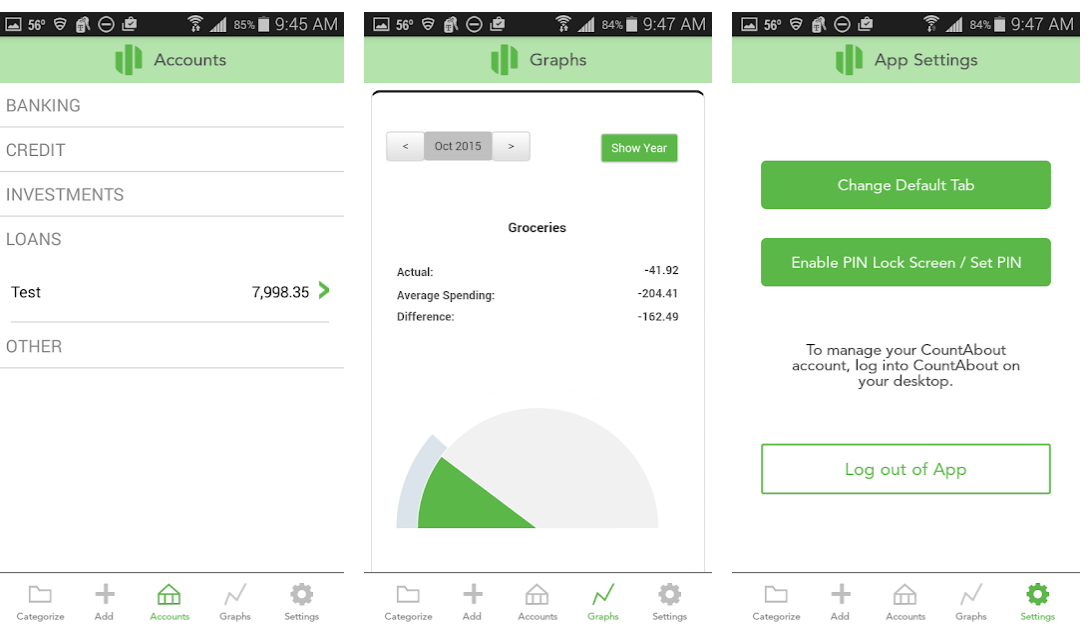 Price: $10- $60/year
OS Supported: Web, iOS, and Android
Top Features:
Easily import data from Mint or Quicken
Automatic transaction downloads
Attachment capability for receipts and images
CountAbout is a budgeting app that syncs with your financial information, including your 401(k)—with no manual entry required. The app registers all your recent transactions, not just the ones that have cleared the bank, so you'll always have an up-to-date picture of your spending. Reporting is very comprehensive, and you can import data from Mint or Quicken. Easily create budgets and invoices, run reports, and access detailed graphics to give you a visual of how you're spending.
The bottom line
These apps can help you manage your expenses and maximize your spending potential, but the best personal finance app for you is the one that you'll be motivated to use often. Pick the one that best fits your lifestyle and spending goals, and make 2021 the best year yet for your financial wellness.