Frugal Wedding Ideas to Cut Wedding Costs
Written by:
Megan Brame
3 min

read
484 Views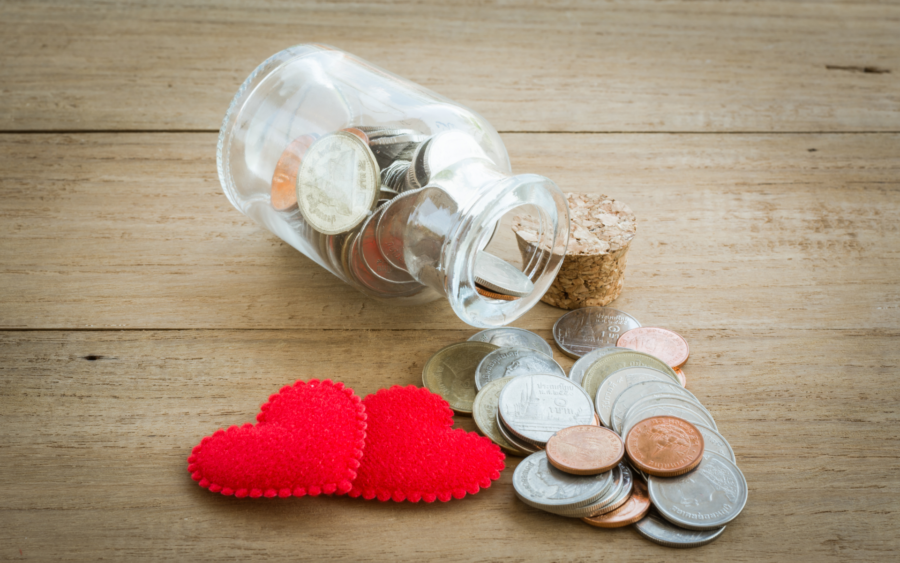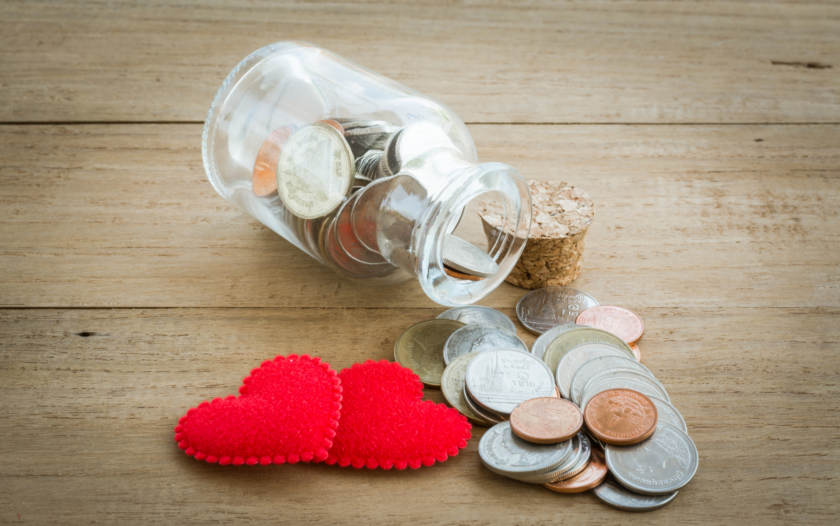 At a Glance
Weddings are one of the most expensive events to plan for, but it doesn't have to be! Use these tips and tricks to have a frugal wedding that still looks (and feels) luxurious.
1. Look outside of the traditional wedding locations
The location where you'll host your wedding is one of the largest expenses of any wedding budget. Did you know the average cost of a wedding location alone is $3,000 – $11,000? That's crazy!
If you want to plan a frugal wedding, start by getting creative with your location. Barns were once an extremely frugal setting but have now become extremely popular (and expensive); nonetheless, they're a great way to start shifting your mindset for what an event space could be. Start looking at community gardens, family farms, or friend's backyards as potential locales.
If you're deadset on a "traditional" location, see if there's wiggle room with the price. Many locations will offer inclusive wedding packages that come with a steep price, but there may be ways to cut things out of the package and save some money. Look first at catering, floral arrangements, and music, and try to negotiate your options. Keep in mind, though, that inclusive packages may end up saving you more in the long run, so try to estimate your costs first and see whether a package or a la carte pricing is right for your budget.
2. Cut down the guest list
While it's great to have a large party that celebrates your special day, the cost to seat and feed a guest can get cumbersome for even the most generous of budgets. Try to keep your guest list restricted to the VIPs in your life to help save money. Most people will understand budgetary concerns, so don't feel like it's a faux pax to keep things small, especially with today's economic conditions.
3. Thrift your outfit
There are so many amazing vintage wedding dresses and suits available at thrift stores that you could end up saving hundreds of dollars! Look up local estate sales in your area, too, as you'll often find full wedding outfits that have been lovingly cared for and stored. Don't worry if things don't fit just right, either, as the cost of having a pre-worn outfit tailored will still end up being much cheaper than buying a new one right off the rack.
4. Ask a friend to officiate
If you're not having a religious ceremony you may be able to save money by having a friend register to become an officiant. Most officiant applications are only a few dollars, and some are free, saving you the cost of hiring a religious official to oversee the ceremony. Just keep in mind you'll still need to file your marriage license with the state, too!
5. Use e-vites instead of cards
Postage and custom-printed invitations can get expensive quickly, but you can save money by simply going digital. There are wedding e-vite sites that will create beautiful digital invitations and handle your RSVPs for a fraction of what you'd spend snail mailing your invites. If you want to go super low-cost, setting up an event on Facebook or Meetup can handle the heavy lifting of invites and RSVPs for free.
6. Buy bulk flowers
Custom-made floral arrangements can get costly, but DIYing your arrangements with bulk flowers can be an excellent budget-friendly option. Look to see if there's a local garden in your area that would offer you a bulk rate for cut flowers, or head to a warehouse store like Costco or BJ's and see if they have a bulk floral program.
Want to find more ways to save money? Check out our Ultimate Wedding Budget Breakdown guide.
FAQs
Consider asking family and friends to help instead of wedding gifts or opt for a personal loan. Both options are great ways to get the money you need to fund your perfect day.
The location or venue is typically the most expensive part of your wedding, as it will usually include a package of services. If you're creative, search for less popular venues to host your wedding, like backyards, courtyards, or government-owned properties. You can also try to negotiate pricing at inclusive locations by removing amenities or requesting a less-inclusive package.