Cash Back or Points Credit Card?
Written by:
Caitlyn Callahan
7 min

read
2592 Views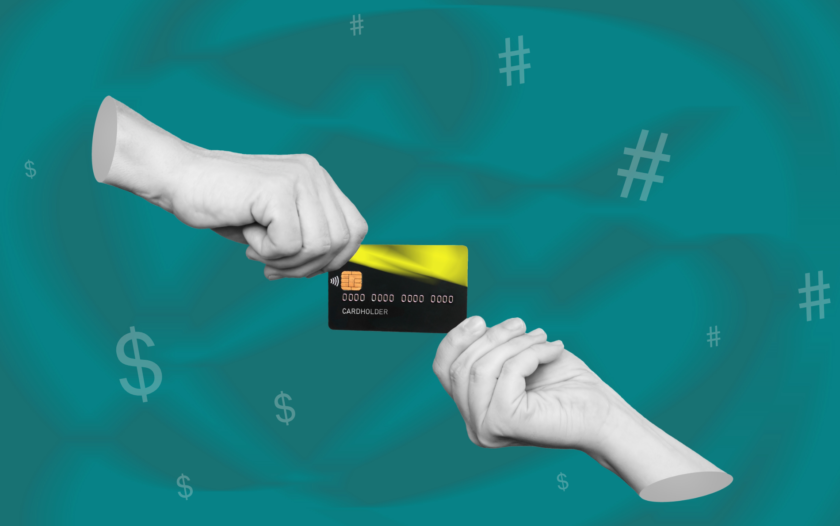 At a Glance
When comparing credit cards, you'll find that many of them offer some type of reward for each dollar you spend. Most often, this comes in the form of either cash back, or points. When it comes to points vs cash back both work a little differently, have pros and cons, and are better suited for different spending habits.
Keep reading to get information about which may be best for you and learn more about:
Cash back credit cards
The way a cash back credit card works is relatively simple: For each dollar you spend on eligible purchases, you earn a small percentage of that cash back. You can then redeem these earnings in a variety of ways, such as a statement credit, direct deposit, paper check, by purchasing gift cards, and more.
Each card issuer has different rewards rates for different categories. For example, one card may offer a flat rate of 1.5% back on all purchases, while another card may offer 5% back on dining, 3% on gas and groceries, and 1% on everything else. Some cards have rotating bonus categories, so purchases that earn higher rewards rates change throughout the year (typically quarterly).
While these rewards may seem small, they can add up quickly, though some cards may have limits to the amount of cash back you can earn, so it's important to read the card's terms carefully to get an accurate comparison.
The good news is most of these cards have low or no annual fees, so it doesn't take long to start putting that cash back in your pocket.
Compare: Best Cash Back Credit Cards
Pros and cons of cash back credit cards
| Pros | Cons |
| --- | --- |
| | Not all issuers offer all ways to redeem rewards |
| Earn 1% – 5% or more cash back on all eligible purchases | Some cards have limits to how much you can earn in a category |
| Multiple ways to redeem cash back rewards | For cards with rotating bonus categories, you may need to enroll in order to get the reward |
| | |
Points credit cards
With a points credit card, you earn points on eligible purchases. There are two different types of points cards: Ones that have the bank or credit card issuer's name on the card (like American Express or Capital One), and those that are co-branded with an airline or hotel (like Hyatt or Delta).
Depending on the type of points card you have, you can earn points differently. For example, the Capital One Venture Rewards Credit Card offers 2x miles on all purchases, every day, while the Delta SkyMiles card offers 3x miles on all Delta purchases and allows you to earn additional Medallion Qualification Miles on eligible purchases.
These cards typically offer bonus points for certain spending categories, and also usually have higher sign-up bonuses than cash back cards. However, redeeming these points can be confusing depending on the issuer's redemption rate, and points may or may not be worth more than cash depending on how you redeem them.
The other benefit to these cards is they may offer additional perks, such as free hotel stays, free checked bags or seat upgrades, access to airport lounges, and more.
Related: Cash Back vs. Travel Rewards: Which Is Better?
Pros and cons of points credit cards
| Pros | Cons |
| --- | --- |
| Earn points on eligible purchases | |
| | Point redemption can be confusing |
| Points can be worth more than cash when redeemed for travel | Points may be worth less when redeemed for cash |
| Ideal for those who travel a lot | |
| Additional perks available | |
How to convert rewards points into cash
Each card issuer is different when it comes to converting rewards points into cash, but you can find more information on the company's website or in your card's terms and conditions agreement. It often depends on the type of card you have, and how you're redeeming the points.
For example, if redeeming for cash, a card may offer $0.01 for every one point. This means you'd get $10 for every 1,000 points. But, if you're redeeming the points for travel, the conversion rate may be $0.015 for every point. So, your conversion would be $15 for every 1,000 points spent on travel.
Other cards allow you to transfer your points to hotel and airline travel partners directly, using your points to pay for hotel nights or airline tickets.
Points vs. cash back
Category
Points credit card
Cash back credit card
Welcome Offers

Typically have better/higher sign-up bonuses
Often have higher spending requirements to earn the bonus

Typically have lower signup bonuses
Have more modest minimum requirements to earn the bonus

Rewards

Earn points on eligible purchases
Highest rewards rate offered on travel-related spending

Earn rewards on a number of spending categories, such as gas, groceries, dining, entertainment, and more
Bonus categories offer greater rewards rate
Bonus categories can rotate throughout the year

Rewards redemption

Redeem for cash or travel purchases
Redemption rate depends on what you're using the points on

Options include statement credit, direct deposit, paper check, gift card purchases, and others

Annual Fee

Annual fees can be $95 – $695 or more.

Typically don't have an annual fee

Other Perks

Often have additional perks like free bags, free hotel stays, access to airport lounges, TSA Precheck, and more

Offer more general perks like purchase protection and extended warranty

Ease of use

Typically only earn rewards on travel-related purchases

Cash back cards with rotating bonus categories require you to pay attention and enroll throughout the year
Can earn rewards on most every day purchases
Is cash back or points better?
According to a NerdWallet survey, consumers get the most out of travel/points credit cards if they:
Travel overseas at least one time per year
Spend more than $8,600 per year on travel expenses
Points credit cards can be a great option if you travel frequently because they allow you to maximize your travel rewards and take advantage of the other perks offered. This is especially valuable if you're loyal to a hotel chain or airline.
However, if you don't travel often or are looking for more flexibility with how and how much you can earn, a cash back card may be a better option. These cards also typically don't have annual fees, which makes it easy to break even with your earnings. These rewards structures are usually simpler and easier to maximize, which can make them a better option for the average consumer.
Keep in mind that some cards offer points, but also allow you to redeem them for cash, so you get the best of both worlds. Just be sure to read and understand the cardholder's agreement before applying.
Ultimately, choosing the right type of rewards card comes down to your spending habits and preferences.
FAQs
When should you redeem cash back?
Some cards have certain restrictions when it comes to redeeming your cash back; for example, you may have to wait until you have a certain amount of cash back accumulated before you can redeem it. Check your cardholder's agreement to learn more about your card. Otherwise, you can redeem your cash back at any time.
How can I use my cash back?
Most cards allow you to redeem your cash back in a number of ways, including a statement credit, direct deposit, paper check, gift card purchase, or others. You can use the cash back however you like, whether it be applied to your next credit card bill or used toward another purchase.
Is cash back or points right for me?
Understanding whether cash back or points is right for you depends on your spending habits and preferences. If you are a frequent traveler, a points card may be better due to its rewards and other perks. On the other hand, if you want a simpler and more flexible card, or you don't travel regularly, a cash back card may be the better option.
Learn more: How to Choose a Cash Back Credit Card