Credit Cards with No Annual Fee
Written by:
Casey Musarra
4 min

read
4272 Views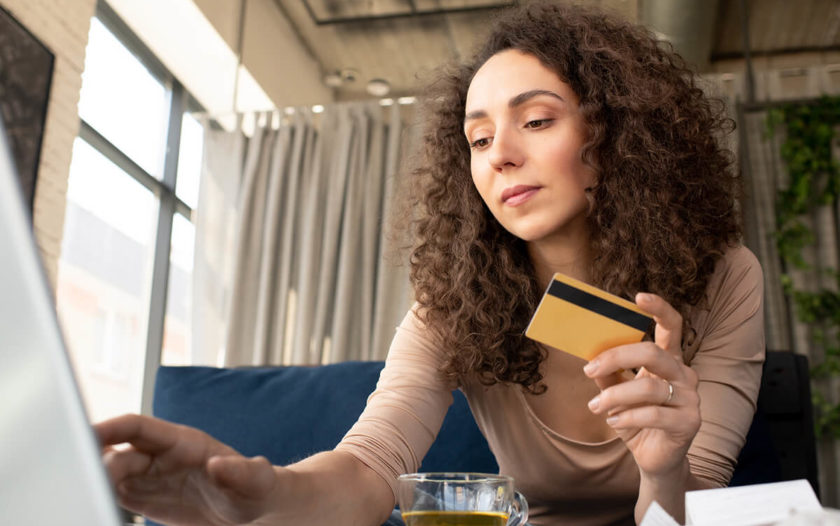 At a Glance
Many cards with no annual fee offer a 0% introductory annual percentage rate (APR) for the first year. After that, the APR is usually in the 15% to 18.99% range. The majority of cards with no annual fee offer rewards of some kind, like cash back on purchases.
What to know about credit cards with no annual fee:
What is an annual fee?
An annual fee is a yearly charge added to your statement by your creditor to use their card. Credit cards that have annual fees tend to be travel and rewards cards, cards for people with poor credit, and cards with luxury perks.
Who do no annual fee credit cards make sense for?
A credit card with an annual fee makes sense for some people, but here's who should consider a card with no annual fee:
New credit card users
Credit cards with no annual fee are a good starting point for beginners to get a grasp on the market. Get in the rhythm of paying your monthly bill on time without worrying if you're getting a good bang for your buck. Once you have a hold on things, consider upgrading to a card with benefits that suit your spending.
People looking to consolidate debt
If you're already a credit card holder but want to consolidate your debt, there are options for no annual fee balance transfer cards. Many offer a 0% introductory APR.
People who don't use credit cards often
If you don't use your credit card often, a card with no annual fee is more worthwhile. To get the most out of an annual fee card, you generally need to spend a certain amount. This is especially true when it comes to getting bonus points in the first few months of having an annual fee card.
No annual fees and customer satisfaction
Credit cards with annual fees may come loaded with perks. But do customers prefer them to cards with no annual fee? According to a 2019 Discover survey, 70% of consumers with cards with no annual fee reported being very satisfied with their cards. When it comes to annual fee cards, only 35% of respondents are as satisfied.1
Pros and cons for credit cards with no annual fee
Pros
No annual fee cards are economical. Annual fees can range from as low as $25 to as high as $500. A card with no annual fee gives you one fewer expense to worry about.
Some offer the same or similar benefits to cards with an annual fee. You can get rewards, free credit scores, car rental insurance and roadside assistance, and concierge service. No annual fee cards can also offer safeguards like purchase protection, extended warranty, return protection, travel protection, fraud protection, and more.
Improve your credit score. No annual fee credit cards offer a good way to build credit. Keeping a low credit utilization ratio and paying off your debt on time every month can boost your payment history, amounts owed, and length of credit history. Combined, those factors account for 80% of your credit score.
Security. Credit cards are safer than both debit cards and cash. Even if you don't plan to use it often, a credit card can offer you some peace of mind. And you can get that assurance without paying for it. Be sure to use your card, though, otherwise, you risk the issuer closing the account.
Cons
Missing higher-end perks. Many cards with annual fees offer valuable travel rewards that can range from free hotel stays to airport lounge access.
Offset annual fee with spending rewards. If you spend enough with an annual fee card, the rewards will make up for whatever you the annual fee costs.
No large intro bonus. Annual fee cards generally come with bonus points if you spend a certain amount in the first few months of having the card.
Switching to a card with no annual fee
If you're currently paying an annual fee and want to downgrade, it's simple to contact your credit card provider and make the change. But there are a few things you'll want to consider first.
Figure out what will happen to your points:
If you stay with the same issuer, your points shouldn't be affected. But, if you go to a different creditor, you risk losing your points. Make sure you cash out on your points before switching.
Find out if and when you're eligible to switch:
There's a chance you won't be eligible to downgrade within the first year of having your card. Check with your creditor.
Shop around for the best no annual fee card:
You don't have to stay with your current creditor. But keep in mind that you may hurt your credit score by closing an account.
Make sure you don't have to reapply if downgrading:
Reapplying would mean a hard pull on your credit, which can damage your score.
Other credit card fees
Deciding between a card with an annual fee and one without an annual fee doesn't stop there. Unfortunately, a breadth of other fees can crop up. Sometimes a card with an annual fee saves you the trouble of worrying about these.
Balance transfer fees: applied when you move a balance from one card to another
Cash advance fees: applied when you borrow against the credit limit on your card
Foreign transaction fees: applied on transactions outside of the U.S.
Late fees: applied when you don't make the minimum payment by the due date
Paper statement fees: some issuers charge if you don't go paperless
Reward redemption fees: applied by some creditors when you redeem rewards
"Mystery fees": Creditors will sometimes offer "credit protection" or "identity monitoring" as add-ons to your account. You don't have to buy these. Be aware of these tricks and other mystery fees when activating your card. The Consumer Financial Protection Bureau has more advice on fending off mystery fees.