Wells Fargo Balance Transfer – What You Need to Know?
Written by:
Harrison Pierce
3 min

read
485 Views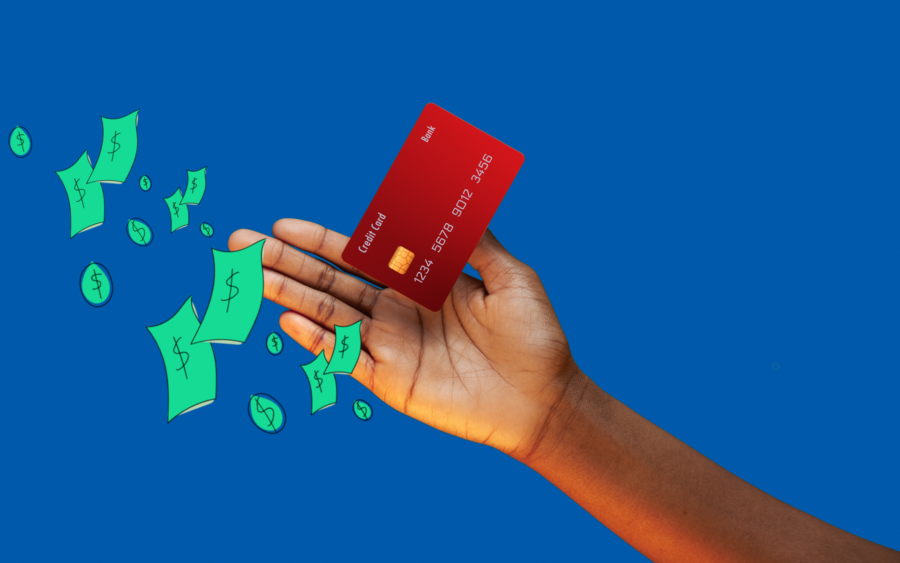 At a Glance
Wells Fargo is one of the leading financial institutions in the U.S., offering its customers a range of banking products and services. One of the popular features they provide is the option for balance transfers. A Wells Fargo balance transfer could be beneficial if you want to consolidate your credit card debt or take advantage of a lower interest rate. Let's explore the essentials of Wells Fargo balance transfers, including the process, the best credit cards for balance transfers, important considerations, and frequently asked questions.
In this article, you'll learn:
61%
Of the proportion of people that do a balance transfer and pay off the balance in full by the end of the promotion period.
FinFact
How to do a Wells Fargo balance transfer?
Doing a Wells Fargo balance transfer is a straightforward process. Here's a step-by-step guide to help you through it:
Assess your needs: Determine the amount you want to transfer and identify the credit card account from which you wish to transfer.
Choose a Wells Fargo credit card: Visit the Wells Fargo website or speak with a representative to explore their range of credit cards. Look for cards with favorable balance transfer terms, including low or zero introductory APR and low balance transfer fees.
Apply for the chosen credit card: Once you've selected a suitable credit card, complete the application process. Ensure you provide accurate and up-to-date information.
Initiate the balance transfer: After your credit card application is approved, you can initiate the balance transfer. You may be required to provide the account details of the credit card you wish to transfer the balance.
Verify the transfer: Review your Wells Fargo credit card statement to confirm the successful transfer once the balance transfer is processed.
Best Well Fargo balance transfer credit cards
When considering a Wells Fargo balance transfer, choosing the right credit card that aligns with your financial goals is essential. Here are some of the top Wells Fargo credit cards known for their balance transfer offers:
Credit Card
Balance Transfer Offer
Balance Transfer Fee
Other Benefits
Wells Fargo Reflect® Card
0% intro APR for 21 months from account opening on purchases and qualifying balance transfers, then a variable APR.
Intro fee: 3% for 120 days (up to $5,000 in transfers)

Standard fee: 5%

No annual fee, cell phone protection, roadside dispatch
Wells Fargo Active Cash® Card
0% intro APR for 15 months on balance transfers and purchases, then a variable APR
Intro fee: 3% for 120 days

Standard fee: 5%

No annual fee, Earn unlimited 2% cash rewards on purchases and receive up to $200 cash rewards bonus after spending $500 in the first 3 months.
Things to know during a Wells Fargo balance transfer
While completing a Wells Fargo balance transfer, there are a few important things to keep in mind:
Balance transfer fees: Wells Fargo may charge a fee for each balance transfer. Be aware of the fee associated with your chosen credit card and consider whether the potential savings outweigh the cost.
Introductory APR: Many Wells Fargo credit cards offer an introductory APR on balance transfers. However, it's crucial to understand the duration of the promotional period and the interest rate that will apply afterward.
Credit limit: Ensure that the credit limit on your new Wells Fargo credit card is sufficient to accommodate the balance transfer amount.
How long does a balance transfer take with Wells Fargo?
The time it takes for a balance transfer to complete with Wells Fargo can vary. Generally, it may take 5 to 10 business days for the transfer to be processed and reflected in your Wells Fargo credit card account. However, factors such as the completeness of the information provided and the efficiency of the credit card issuer can impact the processing time.
How to check the status of your Wells Fargo balance transfer?
To check the status of your Wells Fargo balance transfer, you can:
Log in to your Wells Fargo online banking account.
Navigate to the credit card section and select the appropriate credit card account.
Look for the balance transfer status or transaction history. Here, you can track the progress of your balance transfer request.
FAQs