Wells Fargo Credit Cards Benefits and Features
Written by:
Trevor Mahoney
5 min

read
479 Views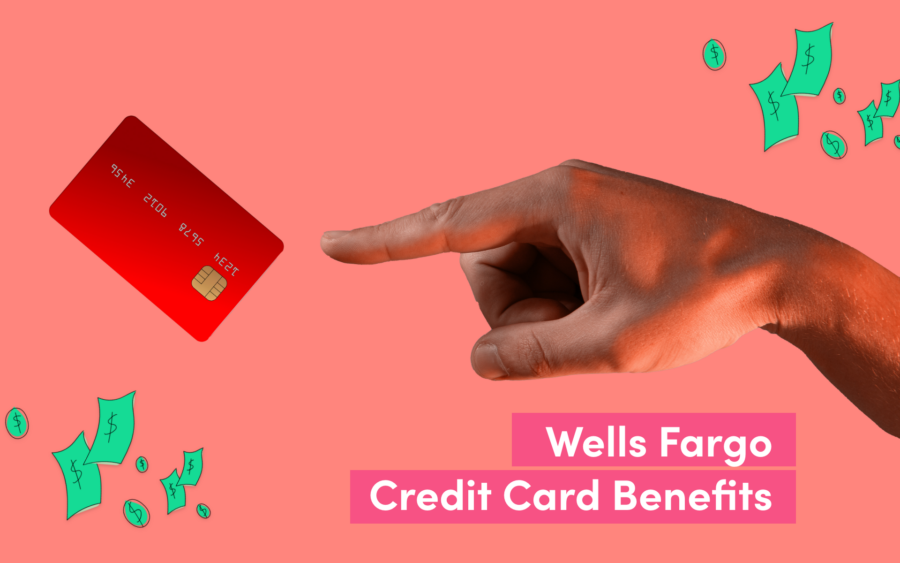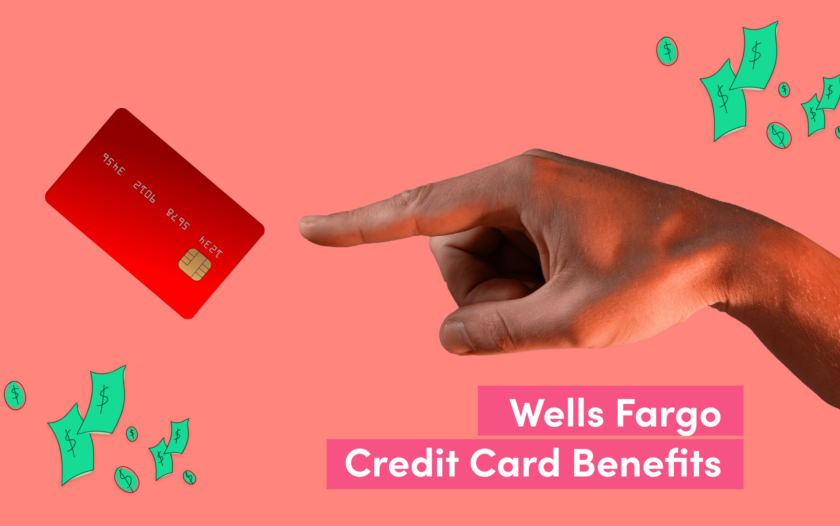 At a Glance
For those who are in the search for a new credit card, Wells Fargo has likely come up once or twice in your search. Offering a number of different credit card types for consumers, this brand has a card for everyone. In addition to this, there are a number of Wells Fargo card benefits that all holders can take advantage of. The most prominent of these include:
1. Automatic cash back redemption
Perhaps the biggest benefit of Wells Fargo cash back cards is the fact that the redemption is automatic. Of all the Wells Fargo credit card perks, having a cash back account automatically setup when you open a cash back account is incredibly helpful. This means a person doesn't need to visit their credit card portal and manually convert points to cash, rather the cash back will get automatically deposited to the dedicated account regularly.
2. My spending report
For those who understand the importance of spend monitoring, the My Spending Report tool offered by Wells Fargo will surely be helpful. This platform allows a card holder to track their income, deposits, payments, withdrawals, and, yes, spending. By using this tool, a cardholder can gain a larger view picture of their total financial standpoint which can contribute to healthier habits.
3. Budget watch
Budget Watch is the deeper version of My Spending Report and allows a cardholder to build out an online budget which can even be used to compare spending from a Wells Fargo card to the budget itself. This report has an automatic update time of once per business day, meaning your finances will be quite up to date.
4. Cell phone protection
This unique feature offers cardholders up to $600 in cell phone protection for damage and theft, but will not pay for phones that have simply been lost. To be eligible for this benefit, you will need to have been paying your phone bill with your Wells Fargo card.
5. Price protection
Finding yourself in a situation where you make a payment on something only to find out that you could have gotten a lower price is frustrating. Fortunately, price protection with a Wells Fargo card will refund you the difference between the price you paid and that lower price so long as you handle it within 60 days of purchase.
6. Purchase security
In the event an item you've bought has been damaged due to vandalism, fire, weather conditions, or some other condition, it's possible that you'll be refunded the purchase price if it was made on the Wells Fargo card.
7. Extended warranty protection
Another of the credit card benefits Wells Fargo offers is extended warranty protection which may extend the manufacturer's warranty by an additional 12 months. There is a maximum benefit of $10,000 per claim and $50,000 per cardholder, but it's important to read the fine print on the card.
8. Free FICO score
All those attempting to get in control of their finances should have an understanding of what their credit score is, which is why taking advantage of the free FICO credit score portal is so important.
9. Advance access
Specifically, of the Wells Fargo credit card benefits available, the Propel American Express card provides holders with advance access to concerts, theatres, and even special event tickets. Not all seats will be available but it does give a cardholder a better chance at getting a ticket.
10. Go far multiple redemption options
Depending on the specific Wells Fargo card you have, you may be able to redeem your rewards for Go Far Rewards. These can range from cash, gift cards, merchandise, digital downloads, and so much more.
11. High airfare redemption rate
In particular, the Wells Fargo Visa Signature card offers a person 50% more value for your points when redeemed for airfare, but the flights must be purchased through Go Far Rewards if a person hopes to qualify.
12. Reward sharing
For other Wells Fargo card holders, there are additional benefits of Wells Fargo credit cards. A person can share their Go Far Rewards with other friends or family who have an account. This allows people to save up funds for large purchases and then pool their points.
13. Travel insurance
Depending on your credit card, you may be covered for up to $1,000,000 with their travel accident insurance policy. However, the details of this specific benefit are complex which requires a cardholder to read the terms and conditions before trying to take advantage of this.
14. Travel and emergency assistance
Whether you are seeking emergency messaging services, pre-trip assistance, emergency transportation services, lost luggage locator, or something else similar related to your travels, Wells Fargo is there to help. With an applicable card, Wells Fargo card holders can gain access to these benefits with waived fees.
15. Lost luggage reimbursement
Assuming a person's common carrier tickets were paid for with an eligible Wells Fargo Visa card, the lost luggage reimbursement will pay the difference between the value you would be paid for your lost luggage and the amount you are owed.
16. Roadside dispatch
Finding yourself broken down on the side of the road is a dangerous experience, especially in an unfamiliar area. One of the many Wells Fargo credit card features, however, is roadside dispatch services which can be used to call transportation to where you are via a towing service.
17. Auto rental collision damage waiver
When you rent a car using your Wells Fargo credit card, you may be eligible for their auto rental collision damage waiver benefit. This provides coverage in the event you are involved in a car accident with the rental car, helping you avoid major out-of-pocket costs.
FAQs
The majority of Wells Fargo credit cards require a credit score of at least good to excellent to have the best chance for approval.

No, so long as a person's account is open and active, the rewards will never expire.