Best No Experience Side Hustles Anyone Can Do
Written by:
Caitlyn Callahan
8 min

read
552 Views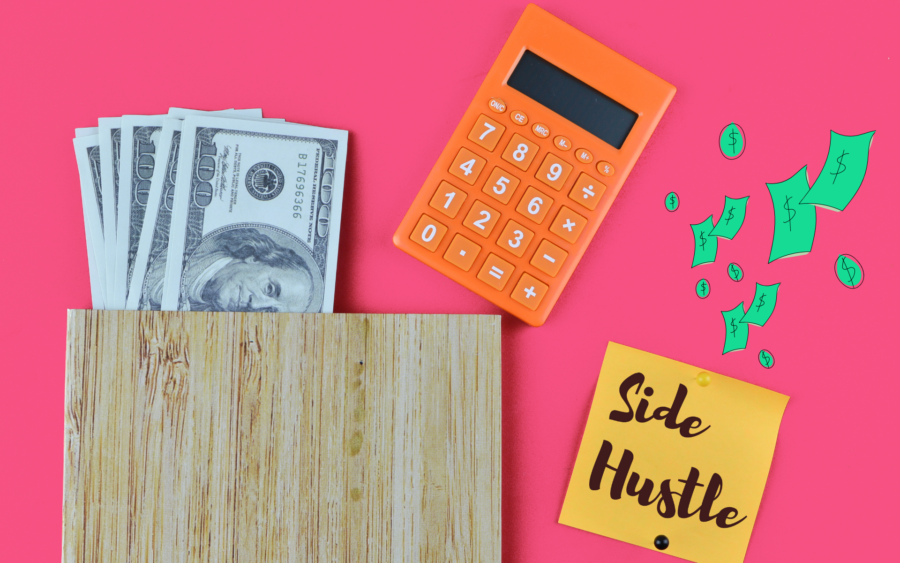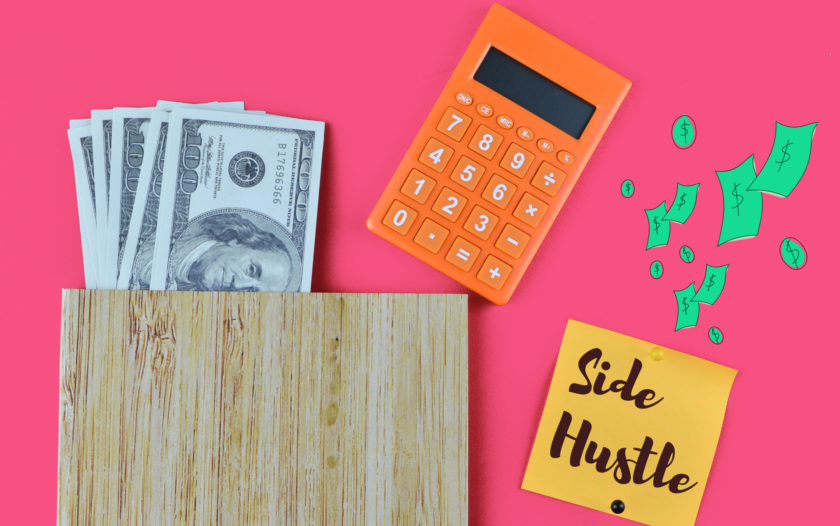 At a Glance
When you want to make some extra money but don't necessarily want to get a second job, a side hustle can be a great option. You can usually set your days and hours, do as much or as little work as you want, and earn even if you don't have a lot of experience. If you don't know where to start, read through this list of our top no-experience side hustles anyone can do.
In this article, you'll learn:
Best side hustles that require little to no experience
Here is our list of the top 14 side hustles that require little to no experience:
Dog walking
Focus group
Event staffing
Delivery driver
Ridesharing
Renting a room
Neighborhood services
Shopping
Babysitting
Taking surveys
Virtual assistant
Proofreading/copywriting
Data entry
Customer service representative
$810
Is the amount the average person with a side hustle makes per month from that extra work.
FinFact
1. Dog walking
Earning Potential: $20-30+ an hour
If you enjoy exercise, being outside, and animals, a dog walking/pet sitting side hustle is the perfect gig. You can market yourself individually, join an app such as Rover, or partner with a local doggy daycare or boarding facility to get clients, and offer dog walking or pet sitting services for pet owners who may need to give their pup a little extra attention. The top benefits of this side hustle include choosing your hours, setting your rates, and deciding how many clients you want to take on at once.
Compare: Best Pet Sitting Apps and Sites
2. Focus group
Earning Potential: $30-$150+ per session
If you live near a university or research hospital, paid research studies and focus groups can be an easy way to make some extra cash. You can also search Google or sites like FindFocusGropus.com to locate studies that you can participate in online or in-person. Be sure anything you sign up for is safe and legitimate, but these can be easy earnings for a little time and effort (especially those facilitated online).
3. Event staffing
Earning Potential: $15+ per hour
From concerts, festivals, and corporate events to fundraisers and charity events, event staffing side work can include things like ushering, working concessions, parking assistance/valeting, janitorial work, set up and tear down, and more. Duties and pay can depend on the event and the venue, but you'll likely be able to find work year-round and you may even be able to learn new skills or meet new people/network while you're at it.
4. Delivery driver
Earning Potential: $15+ an hour (including tips)
As long as you have a driver's license and reliable means of transportation, there are a wide variety of delivery driver opportunities you can take advantage of (from individual restaurants and stores to DoorDash, GrubHub, and Uber Eats, to Amazon). You can deliver restaurant food, groceries, packages, letters, and more. With so many options, delivery driver positions are often readily available, and you can typically choose your hours.
If you don't have a driver's license or car, you may be able to find jobs as a bike messenger, especially in larger cities. This may even help save you money on gas and vehicle maintenance.
5. Rideshare driver
Earning Potential: $15+ an hour (including tips)
Again, a driver's license and reliable vehicle can open doors for working for rideshare apps such as Uber and Lyft. You can also choose your hours, and decide which jobs to accept, and in addition to flat rates you can earn additional tips. Earning can depend on factors such as surge pricing, distance, time, and other aspects like the cost of gas and maintenance.
6. Airbnb/VRBO
Earning Potential: $50+ per night
Whether you have a spare couch or spare bedroom, you may be able to make some extra cash renting out your extra space. Websites like Airbnb and Vrbo make it easy to list and advertise your space, attract and vet renters, and earn. You don't even have to be home to earn this income, and renting your entire apartment or home can allow you to earn even more.
7. Neighborhood service
Earning Potential: $15+ per hour
If you can do it, someone in your neighborhood may pay for it. Ideas include car washing/detailing, mowing lawns, raking leaves/shoveling snow, house sitting, or other similar services. Set your rates and hours and only work in the neighborhoods you want. Plus, if you do well, you'll likely get repeat clients for consistent earnings.
8. Shop
Earning Potential: $10-25 per hour
If you can get to a grocery store or retail location, you can likely make money shopping. Instacart and Shipt, for example, pay you to do on-demand shopping (and possibly delivery) for a fee typically based on order size.
9. Babysit/nanny
Earning Potential: $20+ per hour
If you like kids, babysitting and/or nannying can be a great gig. Especially with many parents returning to work and during summer months and school breaks, you can expect to earn up to $20 or more per hour (depending on the number of children and other factors). Choose jobs that are just a few hours in the evening a couple of days a week, or set up a recurring schedule for daily activities. Check out sites like Care, Bambino, Urban Sitter, and others to get started, and market yourself around your community and with friends/family.
10. Take surveys
Earning Potential: Up to $5 per survey
This one is easy and can be done anywhere, anytime – make money by filling out surveys. Take as many as you want and earn up to $5 per survey. Others pay less, so you won't get rich quickly, but this can be an easy way to make some extra spending money. Sites to check out include Swagbucks, MyPoints, Survey Junkie, and MySoapBox.
Compare: Best Survey Apps to Make Extra Money
11. Virtual assistant
Earning Potential: $30+ per hour
A virtual assistant provides administrative services to clients such as scheduling appointments, making phone calls, making travel arrangements, managing email accounts, and more. You don't necessarily need previous experience as an assistant or secretary (though it's helpful), and it's easy to seek out positions through freelancer marketplaces like Upwork and Fiverr or traditional networking sites like LinkedIn.
12. Proofreader/copy editor
Earning potential: $20-30 per hour
Proofreading is typically just putting a final set of eyes on a text before it's published/printed/posted, checking for any major grammar or style errors, formatting, or typos. Copy editors do similar work but may also make changes or adjustments to sentences or paragraphs ensuring accuracy and clarity. These positions can be part-time and earn hourly or on a per-project basis.
While you'll need a strong handle on English spelling and grammar and an eye for detail, you likely don't need any professional experience. However, having an English/communications/similar degree can help you earn more.
13. Data entry
Earning potential: $15-20+ per hour
If you can take information from a spreadsheet/document/order form/other source and input it into another (typically a digital source, like a database, computer program, or spreadsheet), you can do data entry as a side hustle. In some cases, you may also be responsible for verifying information and/or checking for errors, but you typically don't need any work experience or higher education. These jobs are often done from home and you can usually set your work times.
14. Customer service representative
Earning potential: $15+ per hour
Customer service reps are the go-between for customers and companies. These jobs are typically entry-level, meaning you don't need the experience to get started, but you can earn $15 or more per hour. You may be asked to provide phone, chat, or email support to a company's customers to help them answer questions, solve problems, etc. related to the company's products or services. If you enjoy talking to others and helping people, and don't mind managing people who may be upset, this side hustle could be a good fit (especially with flexible hours and opportunities for advancement).
How to land an online side job without relevant experience?
Even if you don't have a ton of experience, that doesn't mean you can't make extra money through an online side job. A few tips for landing the perfect one for you include:
Know your skills: First, you need to know your skills and what you're good at that you can put toward an online side job. Skills such as conflict resolution, communication, organization, creativity, collaboration, and leadership can be helpful, as can specialty skills (depending on the job you're applying for). Know what you're good at and if you have any particular interests or experience that can work for you.

Know what skills are desired: You need to know what skills are needed for the job you want. Research a few job descriptions for the type of job you want and identify a few skills and experiences ideal applicants have. That way, you know if you're a good fit and how to sell yourself for the job.
Emphasize remote and independent work skills: Many online side jobs are done remotely, so it's important to show you what it takes to be a good virtual employee. Employers want to know you'll complete your work on time and can keep up in the virtual environment, so emphasize skills like independence, communication, time management, and similar skills.
Take a class: Even if you don't have the skills for a job today, you can always learn those skills. And often this can be done easily through an online course or by earning a certificate, many times for free or low-cost.
Create a portfolio: Depending on the position you're applying for, but especially if you'll be producing creative work, having an online portfolio can help you land the position. This puts your best work in one place, and you can link to it directly from your resume. Even if you don't have any experience, you can create examples of what you'll be producing in your job so future employers can see your skills and style.
FAQs
Some top-paying online jobs include blogging, being a virtual assistant, teaching an online course, freelance writing or editing, managing ads (such as on social media), and graphic design.

Yes, depending on your experience and how much time and effort you want to put into your side hustle, you could earn hundreds or even thousands of dollars. There are a variety of both online and in-person side hostels available.