Best Side Hustles with No Startup Costs
Written by:
Trevor Mahoney
4 min

read
157 Views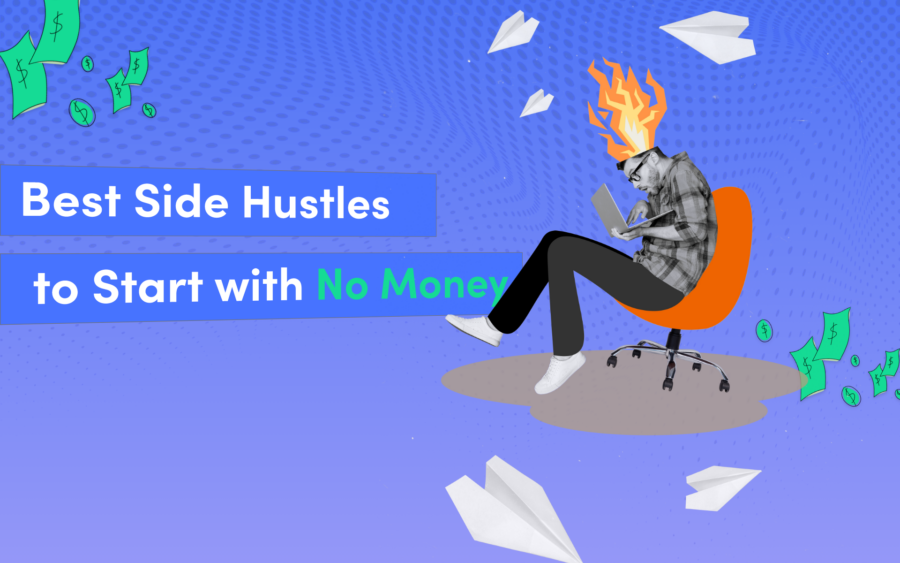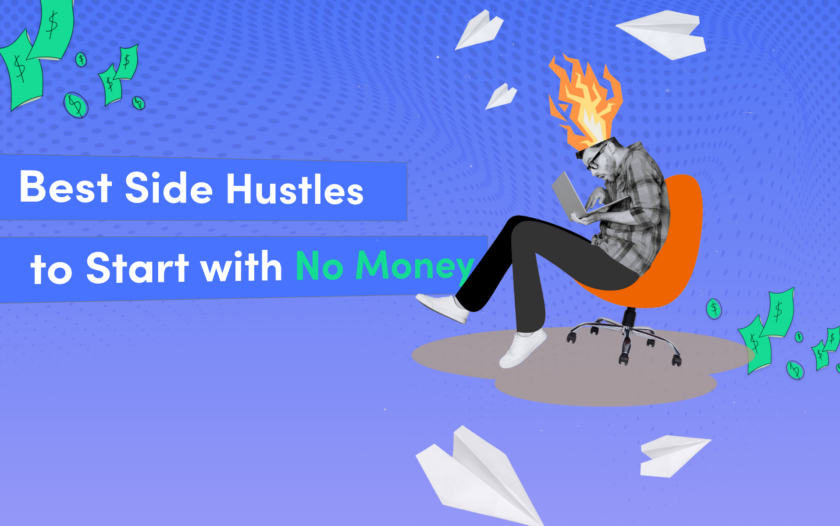 At a Glance
Nowadays, few people work just a single job before calling it a day and returning home to do nothing for the rest of the evening. Amidst rising prices, it has become extremely common for people around the world to pick up side hustles to supplement the income from their day job. However, the last thing someone needs is a side hustle that costs thousands of dollars, if not more, to get up and running. That's why learning the best side hustles to start with no money can be such a beneficial idea.
In this article, you'll learn:
The best side hustle options with no money
No one wants to be in a position where they realize they don't have enough money to make ends meet, which is why learning the best side hustles to start with no money invested can help. Each of the following six hustles can earn a person substantial side earnings in addition to the earnings from their day job:
1. Taking online surveys
Several apps on the Internet will pay a person to offer their opinion by taking a survey. For those who strongly feel a certain way about different topics, this can be an excellent way to make a few dollars on the side in a relatively short amount of time. Apps like Swagbucks, YouGov, InboxDollar, and more are all accredited options to consider. As far as side hustles with no startup costs go, this is one of the lowest paying, however, each survey taken typically only offers $0.5 to $5 for roughly 20 minutes of your time. This can equate to, on average, a couple of hundred dollars per month at most with a large time commitment.
2. Volunteer to pet sit for those around you
For pet lovers, consider reaching out to people in your area to see if they need a pet sitter anytime shortly. While there are now companies that offer this service, having someone in their community reach out and offer to watch their pet can make a person more likely to hire you. The earning potential for this side hustle is really up to the person paying, but it's not abnormal to see rates of $100 per day.
3. Consider becoming a dog walker
Building off of the prior point, another excellent side hustle that doesn't require any startup cost is dog walking. Reach out to the same people as before and see if they are willing to partner with you, rather than a large company. Alternatively, consider using services such as Wag or Rover and signing up to be a walker in your town. This side hustle can also earn a person as much as $100 per day, with the potential for more depending on one's availability.
Related: Best Pet Sitting Apps and Sites
4. Create a course and sell it
For those who are particularly knowledgeable in a subject, taking the time to create a course and sell it online is an excellent way to make some money. There are many online side hustles to start with no money, but courses are unique in that you have the choice to charge whatever you want. This means that a course can start quite cheap, but once you get enough sales and attention you can begin to charge more. Courses can range in topic to anything from how to perfect a golf swing to (ironically) how to start a side hustle.
5. Become someone's virtual assistant
Another side hustle that can be started for no cost at all is signing up to be a virtual assistant for another person. Your role in this job will essentially be centered around time management, scheduling, email catch-up, and a variety of other tasks you are assigned by the person. The salary range for a virtual assistant fluctuates greatly, but the average tends to be around $48,000-$88,000 per year.
6. Start freelance writing
Finally, one of the best side hustles with no money involved on your end is freelance writing. Whether through a freelance site such as Upwork or Fiverr, or simply through networking on platforms such as LinkedIn, a person can begin to build up a book of clients who they write blogs, articles, in-depth research-based pieces, and more for every month. Top freelancers can earn thousands of dollars in a monthly period in this role, with some even making it their full-time job.
Tips for starting your low-cost side hustle
When looking at how to start a side hustle with no money, it can be confusing to even know where to start. First and foremost, consider your interests to see what catches your eye across various fields to determine if one path sticks out more than another. After this, look at what talents you have or what you may be able to bring to the table in a certain field. Even a skill as small as data entry can apply to a wide variety of side hustles, so don't discount anything.
After considering the above two factors, look deeply into the earning potentials for the side hustles you are considering to evaluate whether the time commitment is worth the cost in your opinion.