How to Get a Loan for Medical Emergencies
Written by:
Caitlyn Callahan
5 min

read
1013 Views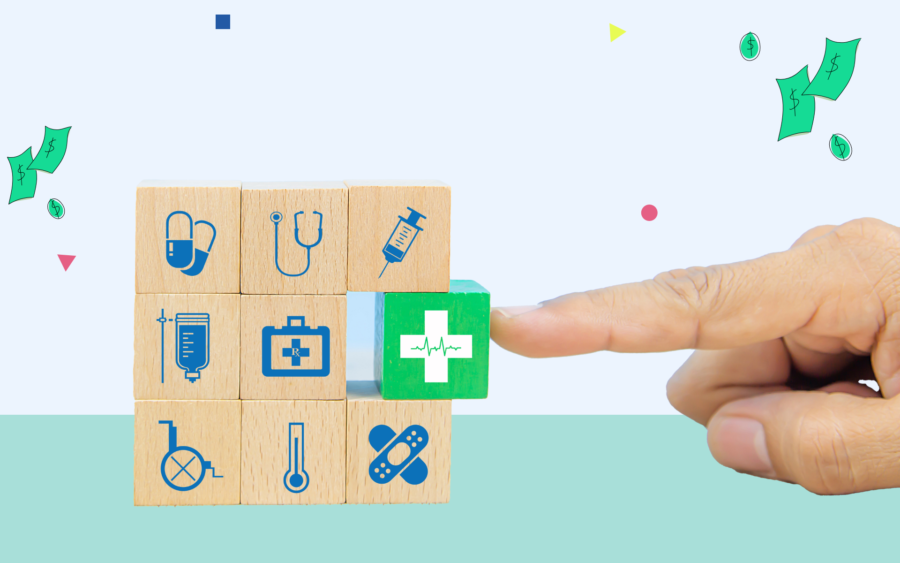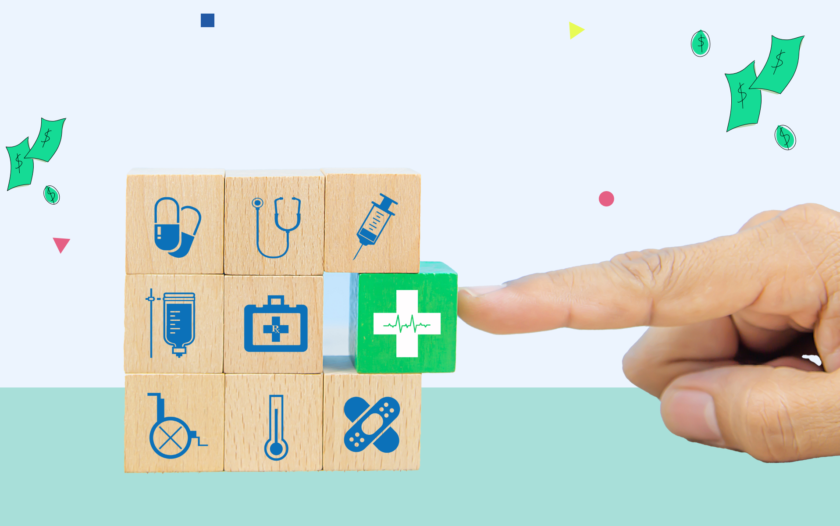 At a Glance
Do you have the funds to pay for an unexpected medical emergency? Many Americans do not – in fact, research shows more than $88 billion in medical debt on consumer credit records in 2021, and more than 58% of debt in collections is medical debt.
Even if you have health insurance, medical bills can cost thousands or even tens of thousands of dollars out-of-pocket, and that can be difficult to repay. Some people turn to emergency loans, or personal loans for medical emergencies, to help fill the gaps.
In this article, you'll learn:
What are emergency loans?
If you have a life-altering event that you absolutely need financial help with, such as a natural disaster, pending foreclosure, or unexpected medical situation, you may want to consider an emergency loan.
An emergency loan can come in two ways:
A personal installment loan.
A short-term, secured loan like payday loans and title loans.
Personal installment loans are often recommended due to their lower interest rates and better terms, though this depends on the borrower's credit, income, debt-to-income ratio (DTI) and other factors. Personal loans for medical emergencies:
Are typically unsecured.
Have fixed interest rates.
Have fixed monthly payments.
Have terms usually ranging from one to seven years.
Can range from $1,000 to $100,000.
Can be secured from banks, credit unions, or online lenders.
Can be funded quickly.
Learn more: Emergency Loans
How do emergency loans work?
Personal loans can be used for just about anything, including medical bills, fixing damage on a home, auto repairs, burying a loved one, or other unexpected or unplanned emergencies.
If you are in need of an emergency loan, start by shopping around and comparing lenders to find the best interest rate and terms. Once you apply for an emergency loan and are approved, you'll receive the funds in one lump-sum, which you can then use as you need (such as paying for medical bills). You'll be required to start making monthly payments to repay the loan within a certain period of time, called the loan's term. The outstanding balance will accrue interest.
Emergency loans are designed to provide fast approval and funding, but keep in mind some types of emergency loans have shorter payoff terms and higher interest rates, making them less than desirable.
Pros and cons of emergency loans
| Pros | Cons |
| --- | --- |
| | |
| | Can be difficult to get with poor credit. |
| Flexible repayment terms. | |
| | High APR for subprime borrowers. |
| Prequalification available. | |
| Fast approval and funding. | Some limitations on usage. |
| | May not report to credit bureaus. |
| Funds can be used for a variety of medical-related costs. | |
Why personal loans are good for medical emergencies?
Personal loan funds can be used for just about anything, and their flexibility makes them a great option for medical emergencies. Depending on your insurance coverage, you may be responsible for up to 100% of the cost of services, and these expenses can quickly add up to thousands of dollars or more.
If you or a loved one has to go to the emergency room, get an operation, or suffers another serious illness or injury and your insurance policy doesn't cover it, a personal loan can help cover the remaining out-of-pocket costs. They have:
A fast application, approval, and funding process.
Low interest rates for borrowers with good credit.
Fixed interest rates and monthly payments.
Flexible repayment terms.
You can also get a personal loan from a bank, credit union, or online lender, so you'll have options to compare to find the best offer for you.
Other funding options for a medical emergency
Other than personal loans, there are other types of funding options if you have a medical emergency and need cash fast. While some are recommended over others, here are a few options:
1. Medical credit cards
Some health care providers work with a third-party service that offers deferred-interest financing options, such as medical credit cards. These cards offer no-interest financing as long as you pay off the medical debt within a certain time frame. Otherwise, you'll owe all of the interest accrued from the original purchase date.
You could also apply for a traditional credit card with an introductory 0% APR. These are typically only available to those with good to excellent credit, but they allow you to charge to the card without having to pay interest on the outstanding carry-over balance for a certain period of time.
As with medical credit cards, if you don't pay off the balance before the introductory period is over, you'll owe interest at a high rate. However, you may be able to earn cash back, miles, or other rewards using a rewards credit card.
2. Payday loans
Payday loans have much lower loan amounts ($500 or less) and much higher interest rates (as high as 400%). While they don't require a credit check, you typically have to repay them by your next payday. These loans are not recommended due to the short terms and high rates, increasing the likelihood that you'll have to take out additional loans to make ends meet.
3. Title loans
Title loans are when you provide the title to your vehicle in exchange for cash. If you don't repay the loan, the lender will keep your vehicle. These loans are also not recommended due to their lower loan amounts, higher interest rates, and the possibility of losing your vehicle.
4. Insurance
Using your medical insurance can be a great way to decrease how much you owe out-of-pocket for medical procedures. In fact, insurance may cover up to 100% of the cost, though in most cases you'll have some expenses to cover.
Check with your insurance company prior to any procedures or services to ensure they are covered and at what percentage. Then, always review your medical bills to make sure insurance was charged and paid what they should have been.
5. Medical repayment plans
Your doctor or hospital's billing department may be willing to negotiate the cost you owe, or offer a no-interest payment plan for your medical debt. In some cases there may not be any eligibility requirements. Setting up a payment plan will allow you to repay the debt over a period of time without having to worry about interest accrued or impact to your credit score.
FAQs