Fast Personal Loans for Quick Cash
Written by:
Caitlyn Callahan
6 min

read
957 Views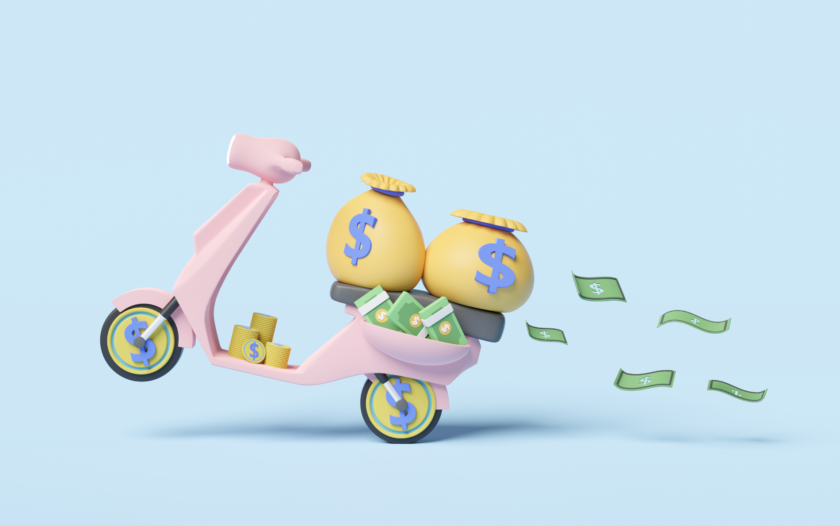 At a Glance
If you need cash fast for emergency expenses or an urgent financial situation, a quick cash loan may be an option. Most often offered by online lenders, these loans are approved and funded quickly, sometimes within the same day or next day. And, because they are short term, they are repaid within a few weeks or months.
However, there are a few things to know before applying for a quick cash loan, and alternatives to weigh depending on your situation. In this article, learn more about:
Types of quick loans
Many lenders offer convenient and quick access to personal loan funds, though some of them should be considered more carefully due to potential downsides. Here are a few types of loans that offer funding quickly.

Get the best quick loan options for your needs
We provide solutions you're likely to get approved for
Personal loans
Quick personal loans can provide cash fast for nearly any purpose, including auto repairs, medical bills, home renovations, paying for a large event or trip, or even covering unexpected or emergency expenses. Many lenders, especially online lenders, offer a fast application process and get the funds to the borrower within a short amount of time after they are approved. Some lenders even have same-day or next-day funding.
Easy personal loans are a great option for borrowers with excellent credit due to the likelihood of qualifying for lower interest rates and better loan terms.
Payday loans
Payday loans are a quick loan that is typically for $500 or less, due on your next payday. These loans can also be rolled over or renewed each pay period, though you'll have to pay the cost of the lending fee.
While these loans are great for getting a small amount of cash fast, they typically have very high fees and interest rates, even as high as 400%. The other downside is because you can apply and renew payday loans easily, you can quickly get into a cycle of debt that's difficult to get out of.
Auto title loans
Car title loans are another type of loan that gives you cash fast. These loans are secured, and you'd use your vehicle as collateral. Once you repay the loan in full, the lender will return your car title or registration.
There are a few downsides to these loans. For example, if you fail to repay the loan, your car will be repossessed. They also have short terms, typically 15 – 30 days, where you must repay the loan plus interest and fees within that time. Finally, these loans can be expensive with high fees and interest.
Pawn shop loans
Pawn shop loans also require collateral in exchange for fast cash. You can take an item of value to a pawn shop where they will assess the value of the item and keep it as collateral to ensure you repay the loan. These assets can include jewelry, instruments, electronics, or other high-value items.
The primary downside to pawn shop loans is if you fail to repay the loan, the shop will keep your assets. Terms and interest rates also vary by shop, though they are typically very high.
How fast can you get a personal loan?
Getting a fast personal loan isn't difficult, and the amount of time it takes to apply for, get approved, and receive personal loan funds depends on where you get the personal loan from.
Fast loans online
Getting a personal loan online may be your best option. Start by researching your options and getting prequalified when you can. This allows you to estimate your interest rate, monthly payment, loan amount and term, and other details without affecting your credit score.
Then, once you decide on the lender that's right for you, you can apply online in just a few minutes. Loan approval can happen quickly, in as little as a few minutes but often the same day or next business day. Loan funding can also happen same-day or next-day, so you get the funds fast.
Another benefit is that you can set up auto-pay and make payments all online, ensuring you never miss a payment. Online loans usually have interest rates ranging from 4.99% to 35.99% depending on factors like your credit score, credit history, income, debt-to-income ratio, and others. Loan amounts often range from $1,000 to $100,000 with terms ranging from 12 to 84 months.
Fast credit union loans
Like online personal loans, credit unions also offer fast personal loans for their members. The loan application process is fast, and the approval and funding process can happen same-day, next day, or within two business days.
The other benefit to credit union loans is federal credit unions cap their APR rates at 18%, which means they won't charge more than that regardless of your credit score. That said, they also look at factors other than your credit score such as your history as a member.
Fast loans for bad credit
Most lenders prefer you to have a credit score of 670 or above, and the better your score, the faster you'll get approved and the lower your interest rate will be.
However, if you have poor credit (629 or below), you may still be able to get approved for a personal loan. Having a low debt-to-income ratio can help, as well as proof of a stable income. You should also be prepared to get a secured loan, which means you offer an asset (like a vehicle, house, or savings account) as collateral for the loan. Or, have a cosigner ready if the lender requests it.
Additionally, you may not be approved for a large loan amount if you have bad credit. Research online lenders who offer bad credit loans and be sure to have a plan to repay the loan before you apply.
Fast cash without a loan
While a loan may seem like a good idea, it is a type of debt that can impact your credit score and finances and deciding to get a loan should be taken seriously and weighed against other options. This is especially important if you have a bad credit score, and your loan rate would be high.
The good news is, there are alternatives to loans that can still get you cash fast:
Check out local nonprofits, charities, or religious organizations who may provide financial support to those in need.
Sell some of your things, like electronics, clothes, and accessories.
Pick extra hours or shifts at your job or start a second job.
If you have a good relationship with your family or a friend, ask them to borrow the money.
Alternatives to personal loans
A loan isn't your only option for fast cash. While some quick cash loans are personal loans, there are other types with different rates, terms, and conditions. And there are pros and cons to each those borrowers should take into consideration when weighing their options.
Credit cards. When you are approved for a credit card, you get access to a line of credit that you can spend up to and pay off. However, credit cards typically have high interest rates, so if you're unable to repay your balance in full each month, you will accrue interest and your credit score can take a hit.
You could open a 0% introductory APR credit card that doesn't accumulate interest on the balance for a certain period. This can be a useful option, but it's important to repay the balance before the 0% intro term expires. Otherwise, you'll be charged a higher interest on the remaining balance.
Payday alternative loans. Different from traditional payday loans, payday alternative loans are offered by many credit unions. They can be a good option for borrowers regardless of credit score, but only if you need a small amount and can repay it quickly. Most loan amounts range from $200 to $1,000 and have terms between one and six months. Not all credit unions offer this option, so check with yours to understand if it's available.
FAQs
In some cases, personal loans can be approved and funded within the same day or the next business day. However, depending on the lender, it could take 5-7 business days or more for the full process and for the funds to be deposited.
Even if you have poor credit, you may still qualify for a quick cash loan. This means if your loan application is approved, you can receive the funds within one business day. However, it's important to shop around for online lenders who work with borrowers who have bad credit in order to increase your chances of getting approved.
The best quick personal loans come from online lenders, as their process for approving a loan application and supplying funds can, in some cases, happen almost instantly. Some lenders to consider include Avant, Discover, LendingPoint, LightStream, and Upgrade.
Recommended For You
Track your way to debt freedom with customized payoff plans.