10 Factors to Consider When Choosing a Credit Union
Written by:
Caitlyn Callahan
5 min

read
327 Views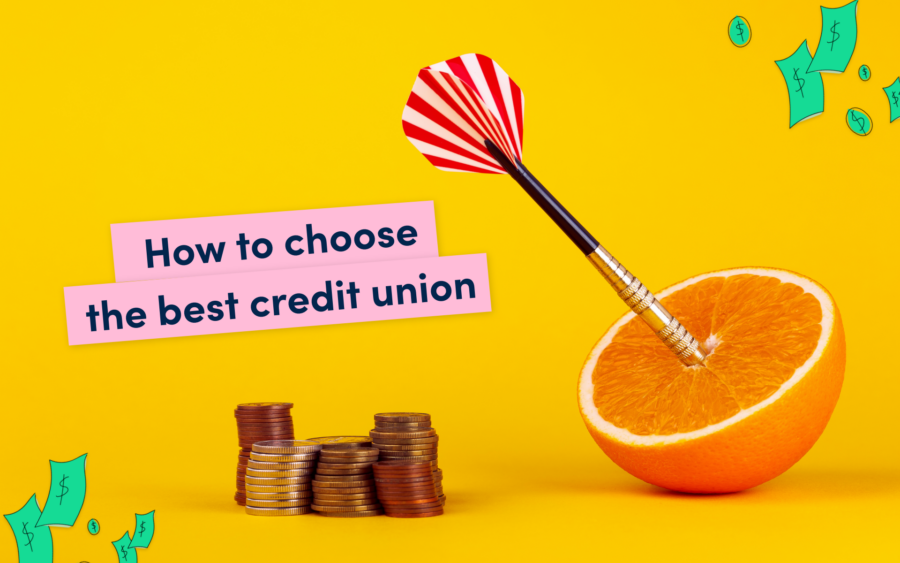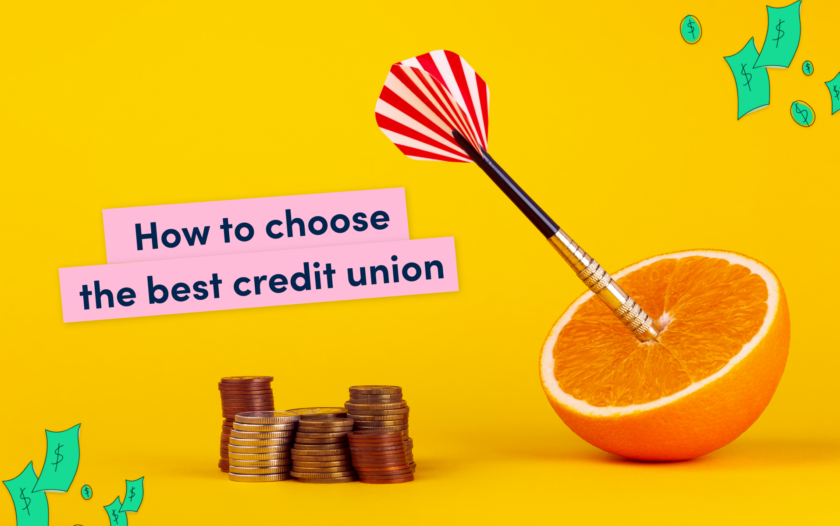 At a Glance
Whether you need simple banking solutions, such as a checking and savings account, or are in search of a loan, retirement account, or investment advice, choosing the right financial institution is important to ensure it will meet your needs.
One option to consider is joining a credit union. Credit unions have gained popularity as an alternative to large for-profit banks. Credit unions are nonprofit savings and lending cooperatives that are owned by their members. Most CUs offer the same financial products and services as traditional banks, including checking and savings accounts, various types of loans, credit cards, and more.
If you're considering enrolling in a credit union, there are several factors to take into consideration. Read on for a list of our top 10. Understanding these factors will help you learn how to pick a credit union
1. Membership
To take advantage of the products and services a credit union offers, you must become a member. This is one of the primary differences between credit unions and traditional banks. As not-for-profit institutions, credit unions are owned by members who typically have commonalities such as:
Sharing the same employer
Belonging to the same organization
Living in the same city/county/state
That said, some credit unions accept anyone who applies. Before choosing a credit union, make sure you check and meet eligibility requirements.
2. Products and services
Credit unions may offer a variety of products and services, including but not limited to:
Checking and savings accounts
Credit cards
Personal loans
Mortgages
Investment options
Certificate accounts
Consider your individual financial goals and needs when picking a credit union. For example, if you anticipate needing a personal loan or mortgage, make sure the credit union not only offers what you need or want but also competitive rates and favorable terms for these lending products.
If, on the other hand, you want to take advantage of investment opportunities, it will be important to understand what type of investment accounts a credit union offers and how you can invest within those accounts.
3. Maintenance fees and other charges
It's important to carefully review any fees associated with an account you're considering opening with a credit union to fully understand the costs you may incur. These could include monthly maintenance fees, ATM fees, overdraft fees, and/or transfer fees. Also, be aware of minimum balance requirements, such as to open an account or to maintain membership.
Other costs to consider and compare include interest rates on lending products and credit cards.
Lower interest rates
Credit unions typically offer lower interest rates on a variety of loan types, including personal loans, car loans, mortgages, and home equity loans. Federal credit unions have a cap on interest rates: They can charge no more than 18% APR.
Additionally, credit unions are often able to offer lower rates to borrowers with poor or limited/no credit, making them a good option for borrowers who may not otherwise qualify with traditional banks.
Lower credit card rates
In addition to lower interest rates, the National Credit Union Association (NCUA) found that credit unions also offer lower APR for credit cards, especially compared to banks or other credit card issuers.
Minimum charges
Credit unions provide various types of banking and investment accounts that may have fees or minimums. However, these fees or minimum balance requirements are typically lower than those at traditional banks. In some cases, there are no fees or minimums at all.
That said, fees do vary amongst different credit unions, and doing your due diligence could save you money.
4. Dividends
Members of credit unions are shareholders, and profits of the credit union are distributed to members in the form of dividends. This means that credit unions have the ability and potential to pay out competitive rates on savings products, such as savings accounts. When deciding which credit union to go with, you may want to research and compare the interest rates on savings accounts, share certificates, and interest-bearing checking accounts.
5. Customer service
Known for their emphasis on providing exceptional, personalized customer service and relationships with their members, credit unions typically have high customer service ratings and reviews. Using Google, social media, the Better Business Bureau, and other ratings/reviews sites, you can find and compare ratings and reviews amongst the credit unions you're considering.
Another element of customer service to consider is accessibility. Not all credit unions are available everywhere, and if you prefer to talk to someone in person about your banking needs or regularly need to withdraw cash, make sure you have access to a credit union location or ATM near you.
6. Apps and technology
If you prefer to do most of your banking online or through a mobile app, it will be critical to ensure the credit union you choose offers robust digital banking options with features like online bill pay, mobile check deposit, and digital account management.
While not all credit unions have the same digital banking and technology opportunities as traditional banks, many are striving to deliver better web-based and app experiences for members.
7. Community focus
A hallmark of credit unions is that they provide members with personalized and community-oriented services, putting them before profits. In many cases they give back to the communities where they are located, either through donations or volunteer work, raising awareness or funds, helping local start-ups, and more. As a potential member, you may want to consider how a credit union supports your community and the causes you care about.
8. ATM and branch locations
For location-based credit unions, ATMs and branch locations may be limited. For this reason, it's important to understand what types of transactions or services you may be required to complete in-person and pinpoint the branch locations nearest you.
Note also that many credit unions participate in a CO-OP network, also referred to as a shared branch. Currently, more than 5,600 locations exist throughout the U.S. where various credit unions allow members to perform the same transactions at other branches or use their ATMs without incurring fees.
9. Security and insurance
The FDIC insures bank deposits of up to $250,000, but this government agency doesn't have jurisdiction over credit unions. That said, most credit unions provide the same type of protection and security, but through the NCUA. The NCUA administers the National Credit Union Share Insurance Fund (NCUSIF), which insures deposits up to $250,000.
When researching credit unions, use the NCUA online search tool to check that they are federally insured. Or, if you visit a location, look for prominent signage telling you that the credit union is federally insured.
Additionally, credit unions are regulated by the state in which they reside, so they typically use private insurance to cover member deposits. If you have concerns, don't hesitate to ask a representative how the credit union protects its members' deposits.
10. Other membership benefits
In addition to the standard member benefits discussed above, you may find that a particular credit union offers other membership perks such as:
Free mobile banking, alerts, and overdraft protection
No-fee ATMs
Cashback credit cards
Overage
Financial wellness assistance
Tools and calculators
Debt assistance
If any of these benefits are especially important to you, consider seeking out a credit union that offers them.
FAQs