Installment Loans for Bad Credit – Compare Your Optins
Written by:
Caitlyn Callahan
Verified by:
Zina Kumock
7 min

read
1211 Views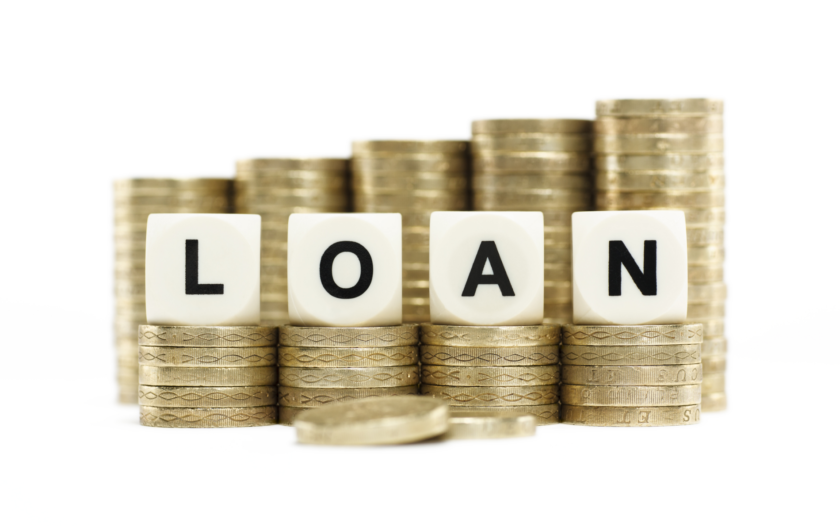 At a Glance
Installment loans are predictable, can be used for various purposes, and can help improve your credit if used correctly. However, if you have bad credit, installment loans can be much more challenging to qualify for and more expensive to pay back.
The good news is some lenders offer installment loans for borrowers with bad credit. Read on to learn more about:
What is an installment loan?
An installment loan is a general term for any type of loan that is paid in fixed amounts called "installments." When a borrower gets an installment loan, they receive a lump sum of money upfront that they are required to pay back plus interest with regularly scheduled payments over a certain period. This is different from "revolving credit" where the borrower can access funds up to a predetermined limit on an ongoing basis, i.e., credit cards.
Installment loans are usually used for one-time purchases when larger amounts of funds are needed. Examples include personal loans, auto loans, consolidation loans, mortgages, and student loans. Banks, credit unions, and online lenders all offer installment loans.
Learn more: Installment Loans
What are installment loans for bad credit?
Installment loans for bad credit are loans designed for borrowers with poor credit scores and/or limited or no credit history. Those with credit scores ranging from 350 to 579 will have a much more difficult time finding a lender who will approve their loan application, but some lenders are more likely to work with borrowers with scores between 580 and 600.
Having a poor credit score or history makes you a riskier borrower, bad credit installment loans will likely have:
Much higher interest rates
Lower loan amounts
Shorter repayment terms
In some cases, lenders may look at alternative credit or other data available in addition to your credit score. In other cases, the lender may require collateral for a secured loan or ask you to have a cosigner for your loan. These both pose less risk to lenders.
Just as with traditional installment loans, you will receive the funds as a lump sum and will begin accruing interest within the first month. Then, you must repay the loan through monthly payments over the loan's term.
Related: Credit Score Ranges
When should you consider an installment loan with bad credit?
If you have a FICO credit score between 580 and 600, or even lower, you should consider working with a lender that specializes in bad credit installment loans. You should also consider this if you have a limited credit profile, or no credit history at all. In some cases, you may still be able to qualify.
Before applying for a loan, carefully consider if you need to take on the additional debt and how you will repay it. Take a look at your monthly budget and determine what you can afford to pay each month and for how long. Otherwise, you risk defaulting on the loan, being sent collections, and causing even more damage to your credit score.
Benefits of a bad credit installment loan
In addition to being available to those with poor or limited credit, a bad credit installment loan can have some benefits such as:
Fixed monthly payments.
Fixed interest rates.
Funds can be used for just about anything.
Fast approval and funding.
Loan amounts and repayment options can vary.
Online applications are quick and easy.
Can consolidate other debts, including credit cards.
Plus, having a bad credit installment loan and making on-time payments each month can help improve your credit score.
How to select an installment loan for bad credit?
While borrowers with bad credit will have fewer options than those with good or excellent credit, a few are still available. When considering an installment loan, it's important to compare your options to find the best one for you. Follow these tips for selecting an installment loan for bad credit:
1. Check minimum qualifications
Most lenders have minimum credit score and income requirements. Because this can make it more difficult for borrowers with bad credit to qualify, you'll want to make sure to compare lenders who have less strict qualifications or who tailor to borrowers with poor or limited credit. You must meet the minimum qualifications for your application to have a chance of being approved.
2. Compare interest rates
Even if a lender specializes in installment loans for borrowers with poor credit, they will likely have less competitive rates than traditional lenders. However, some lenders may have better rates than others. Search for lenders with the lowest annual percentage rates (APR), which includes interest rates and fees and other costs, based on your credit score and other qualifications.
3. Prequalify with lenders
Getting prequalified doesn't impact your credit score but can show you what APR you're likely to qualify for as well as estimated monthly payments and terms. This can help you compare lenders more accurately. Get prequalified with multiple lenders to find and narrow down the best options.
4. Calculate monthly payments
Many lenders and comparison sites offer personal loan calculators that can help you estimate the monthly payment for different loan offers including loan amounts, APRs, and repayment terms. Calculating monthly payments in advance can help you choose a lender with a loan you can afford.
5. Consider other loan costs
Don't forget to research additional fees such as prepayment penalties, late payment fees, or origination fees. Installment loans for poor credit often have higher fees or other loan costs, which can make the total cost of borrowing higher. For example, origination fees can cost 1-8% of the total loan amount. Being aware of these costs can help ensure you're not blindsided with extra charges.
Best installment loans for bad credit
Find the right installment loan for you We found 6 options for your requirement
Advertiser Disclosure

8.49% - 35.99%
Est. APR Range
$1,000 - $50,000
Loan Amount
Good For: Low loan amount
8.99% - 35.99%
Est. APR Range
$2,000 - $50,000
Loan Amount
Good For: Getting funds quickly
9.95% - 35.99%
Est. APR Range
$2,000 - $35,000
Loan Amount
Good For: Getting funds quickly
9.99% - 35.99%
Est. APR Range
$2,000 - $36,500
Loan Amount
11.69% - 35.99%
Est. APR Range
$1,000 - $50,000
Loan Amount
Good For: low income criteria, fast funds
21.99% - 35.9%
Est. APR Range
$2,501 - $12,000
Loan Amount
Good For: flexible payment options, fast funds.
Congratulations! You're close to seeing your offers!
Please take a second to review the details you shared earlier
Alternatives to an installment loan if you have bad credit
Even if you have bad credit, an installment loan isn't your only option. You may want to consider alternatives such as payday alternative loans or crowdfunding.
1. Payday alternative loans
Payday alternative loans work like traditional payday loans but often have lower interest rates because only federal credit unions offer them. However, to be eligible, you must be a credit union member. There are many federal credit unions that you may qualify for, depending on where you work or live. To find one, search your local area or reach out to your employer.
For these payday alternative loans, the loan amounts are smaller, usually from $200 to $1,000, and terms are shorter (one to six months). The maximum interest rate is set at 28%, which, depending on your credit score, may be better than or like an installment loan for bad credit.
Another benefit of this type of loan is that while you can't take out another payday alternative loan while still repaying another, you can take out up to three within six months.
2. Crowdfunding
Not only can you consider setting up a fundraiser on a crowdfunding site (like GoFundMe), you can also ask for help from family or friends. These aren't guaranteed ways to get money and should be approached cautiously, but they can be an option if you're in need of cash but don't qualify for other options.
Do bad credit installment loans affect your credit?
When you first apply for an installment loan, it will trigger a hard credit inquiry. This will decrease your score by a few points and remain your credit score for two years.
Payment history makes up 35% of your credit score, so if you make your payments on time each month, you may see an improvement in your score. You may also see a bump because you're improving your credit mix.
On the other hand, if you make late payments or miss a month, your credit score will be negatively impacted.
Tips to improve credit score
If you have bad credit, it may be best to take time to improve your score before applying for an installment loan. While it may take at least a few months to see improvement, waiting to apply could vastly improve your loan options. Higher credit scores mean lower interest rates, higher loan amounts, and better terms. A few tips for improving your credit score include:
Check your credit report and check for any errors or inaccuracies. If you find any, dispute them with the credit bureaus.
Pay all bills on time to improve your payment history.
Improve your credit utilization rate by keeping your debt balances low, paying off credit card debt, and being strategic about closing old accounts.
Avoid taking on new credit.
Diversify your credit accounts because credit mix accounts for a percentage of your score. Having different types of credit can show your ability to manage them.
Related: Best Ways to Build Credit and Improve Credit Score
FAQs