How to Finance a Wedding Ring?
Written by:
Caitlyn Callahan
6 min

read
647 Views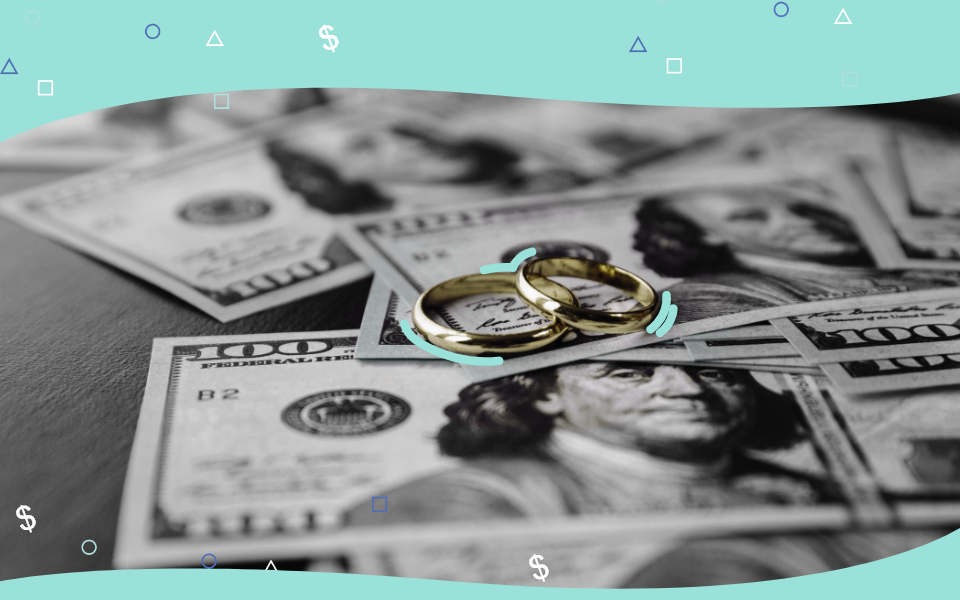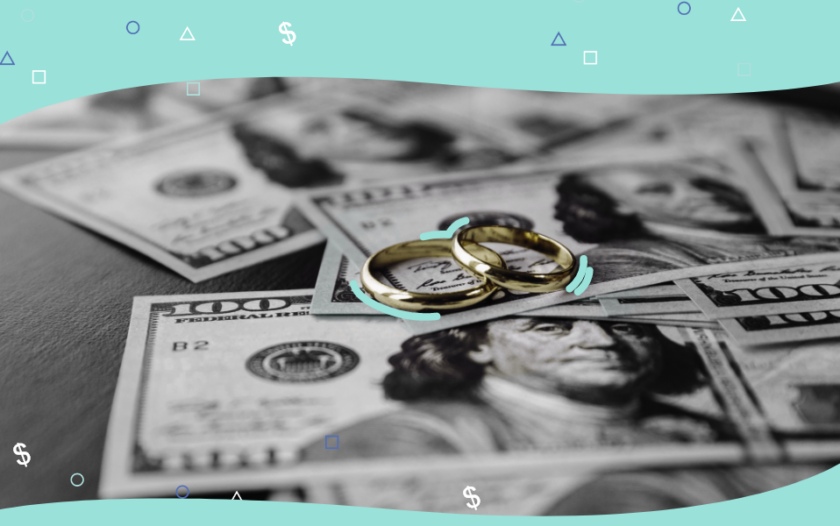 At a Glance
Getting engaged and planning a wedding is one of the most exciting and stressful times in life. It's also costly. Engagement rings can cost thousands of dollars, plus you'll each need a wedding band for the ceremony, which can be another hundreds or thousands of dollars. While these items signify love and commitment, deciding how to pay for them can be overwhelming.
The good news is there are several ways you can finance a wedding ring depending on your eligibility and needs. Read on to learn more about:
How can you finance a wedding ring?
If you're preparing to shop for wedding rings – either engagement rings or wedding bands – knowing your options for financing the ring can be helpful knowledge to have up front. Here are some to explore:
1. Wedding loans
Wedding loans, a type of personal loan, can be an easy and convenient option for wedding ring financing. Personal loans are a type of installment loan, which means you pay the loan back over a set period (or term) plus interest and fees. They usually have fixed interest rates and monthly payments, so it's easy to budget for and calculate how much you'll owe over the full term.
Personal loans are also unsecured, meaning you don't have to have any collateral to qualify.
Eligibility requirements for personal loans vary by lender, but in most cases, you need to have a good credit score (670 and above) to qualify for better interest rates and terms. The higher your credit score, the better. Lenders also have different income requirements, loan minimums and maximums, and other qualifications. But, because personal loans can be used for just about anything, you can put the funds toward your rings.
When shopping for a wedding loan, be sure to compare rates from multiple lenders to find the best loan for you.
Learn more: Personal Loan for Wedding Expenses
Planning a wedding?
Wedding loans are an easy way to purchase wedding rings and cover other wedding expenses for your perfect day.
2. Credit cards
Using your regular credit card to buy an engagement ring may not be the best option unless you're able to pay it off in full that billing cycle. Otherwise, you'll have high interest on the balance and your credit score could take a hit.
However, you could take advantage of a 0% introductory credit card. These cards allow you to carry a balance on the card for a certain period (typically 21 months or less) without paying interest on the balance. This gives you more time to pay off the ring without owing interest or hurting your credit score.
If you choose a 0% APR rewards credit card, you can also earn rewards points or miles on the purchase.
Keep in mind this option may only work for borrowers with good credit (690 or higher); otherwise, the credit card company may not approve your application. You should also ensure you can pay off the ring before the introductory period is over. If not, you'll be charged a high interest rate on the remaining balance.
Related: Personal Loan or Credit Card for Your Wedding?
3. Jewelry store financing
Most major jewelry retailers offer in-house financing options to their customers. This can be done in-store or online. With jewelry store financing you get to leave the store with a wedding ring in your hand, and you'll make monthly payments toward the installment loan balance (plus interest).
The biggest benefit to jewelry store financing is it typically has more flexible credit requirements compared to borrowing through a bank. However, you'll want to do some research on the requirements to ensure you meet credit, income, minimum purchase amount, and other requirements. Also ensure they have repayment terms that fit your budget.
4. Buy now pay later
BNPL loans, also called "point-of-sale financing," are provided through online services like Affirm, Klarna, and Afterpay. They are integrated into the online checkout process, which means it's only an option if you purchase the ring online.
In most cases, you must pay a percentage of the total purchase price up front. Then, you must make equal payments over a short period of time to pay off the remaining balance. The repayment term can vary, but they are usually shorter than personal loans or in-store financing.
These loans don't trigger a hard credit inquiry so your credit score won't take a hit to qualify. On-time loan payments are also not usually reported to the credit bureaus, which means they won't help your score, but late payments are often reported and that can do damage.
Depending on your credit, you may be able to get a BNPL loan with no interest.
Related: BNPL Loans Shopping Survey
5. Home equity loan
If you own your home and have some home equity, you may qualify for a home equity loan (HEL). Essentially a second mortgage, this is a secured loan that lets you borrow a fixed amount against the equity in your home. Typically, you can borrow up to 85% of your home's equity.
HELs often have lower, fixed interest rates, and you'll pay the loan back over a certain period. However, because your home is used as collateral, you risk losing your home if you default on the loan.
These loans are best for those who have equity in their home, are looking for lower interest rates, and have confidence in the ability to repay the loan in full.
Pros and cons of wedding ring financing
| Pros | Cons |
| --- | --- |
| Ability to purchase a wedding ring you couldn't otherwise afford with savings. | Most financing options have interest, so you'll owe more than the cost of the ring. |
| On-time payments can improve credit score. | Can negatively affect credit score if payments are missed. |
| Credit card purchases can earn points/rewards. | Paying in full sometimes comes with discounts or other incentives. |
| Low or 0% interest rates for borrowers with good credit. | High interest rates for borrowers with poor credit. |
| Variety of financing options depending on your needs. | Type of debt that must be repaid. |
| Depending on the type of financing, can be used toward other wedding costs (i.e. wedding loan, HEL) | Starting a new marriage off in debt. |
How much should you budget for your wedding ring?
The cost of an engagement and wedding ring depends on the size, shape, type of metal, and type of stone, but according to The Knot 2021 Jewelry and Engagement Study, the average cost of an engagement ring is about $6,000. However, roughly one-third of respondents are spending between $1,000 and $4,000.
On top of that, both of you will need a wedding band to exchange during the ceremony. The Knot's study found the average cost of a female wedding band in 2021 was $1,100, while the average cost of a men's band is $550. This cost also depends on the type of metal and stones.
How much you should spend on your wedding rings depends on what type of rings you and your partner want, though there are ways to make it cost less. For example, lab diamonds can be as much as 70% cheaper than natural diamonds, and moissanite is approximately one-tenth the cost of a mind diamond of equal size and quality.
Talk to your local jeweler or do you research beforehand to learn more about your options that fit within your budget.
Related: Wedding Budget Calculator
FAQs