These States Will Help You Pay Off Your Student Loans
Written by:
Anouare Abdou
3 min

read
263 Views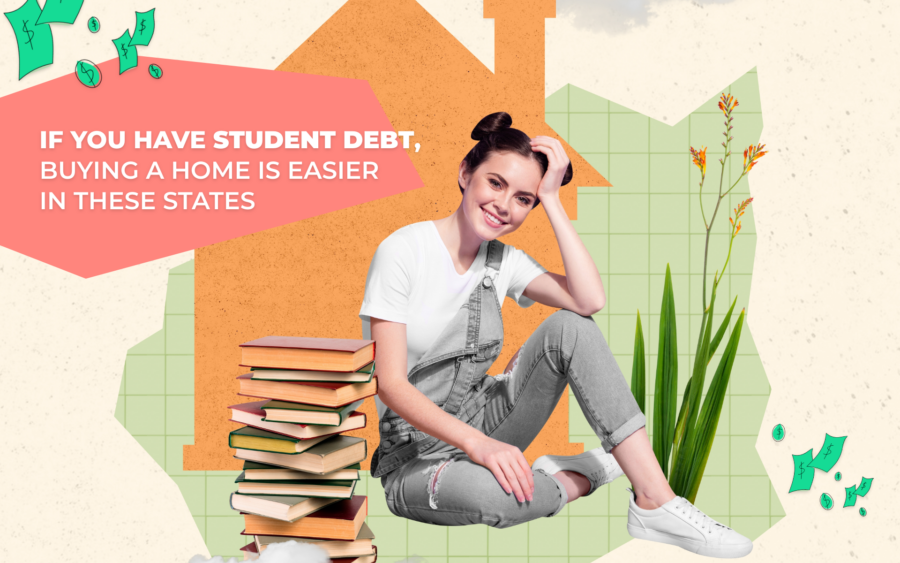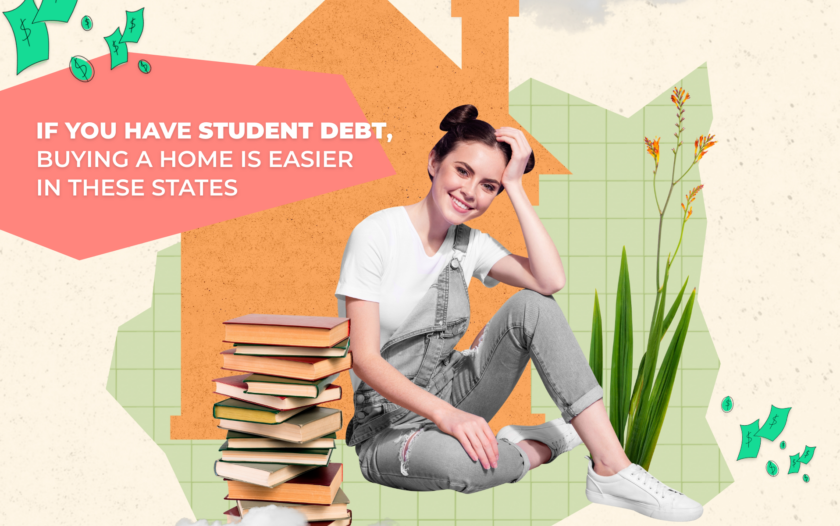 Student debt is a pressing issue in the U.S., impacting millions of borrowers' ability to make significant life choices, including buying a home. If you're one of them, don't despair. There are opportunities to find relief, from Domino's giving out free pizza to customers affected by student debt to certain states launching innovative programs that help prospective homebuyers burdened by student loans.
That's right – states like Kansas, Maine and Maryland have initiated schemes to help people with student debt become homeowners. These places are hoping to attract new residents with enticing repayment assistance incentives. Additionally, some states may be able to provide a higher amount of student loan forgiveness in terms of federal debt relief programs. Feeling hopeful? Here's what you need to know.
78.6%
Is the percentage of the population who are homeowners in West Virginia, as of year-end 2022.This state has the highest home ownership rate in the U.S.
FinFact
States with interesting home-buying assistance programs
The following states offer relief to anyone with a degree who is carrying student debt, providing they meet certain conditions.
Kansas
In Kansas, individuals with a college degree who are new to certain designated areas can apply for student loan forgiveness. Borrowers relocating to one of the "Rural Opportunity Zones" in 90 specified counties may receive student loan repayment assistance. Additionally, they are eligible for a 100% state income tax credit.
This program is facilitated by the Kansas Office of Rural Prosperity and can provide up to $15,000 in loan forgiveness.
Maine
The Maine Finance Authority operates a student debt relief program that offers financial support to graduates.Qualifying applicants can receive a refundable tax credit valued at $2,500 per year, or up to a lifetime total of $25,000 for their student loan payments.
To be eligible, individuals must have earned their degree (associate, bachelor, or graduate) after 2007 from an accredited institution worldwide.They should also have been a Maine resident during a tax year in which they earned an income of at least $11,934.
Maryland
Maryland's Smartbuy 3.0 program is designed to assist student loan borrowers in their quest to purchase a home. Eligible participants can receive up to $40,000 or 15% of the home purchase price.
Requirements include having at least $1,000 in student loan debt, holding a college degree, and having a maximum household income of $92,500 (or $154,420 for joint filers). The home must be purchased from an approved lender to qualify for this program.
States with the biggest share of Federal Debt Relief
Earlier this year, The Supreme Court rejected President Biden's plan to forgive up to $10,000 in federal loans per borrower (or up to $20,000 for Pell Grant recipients) and eliminate around $441 billion in student debt.
After this decision, the Department of Education introduced the Saving on a Valuable Education (SAVE) plan, which aims to cut monthly student loan payments in half or down to zero for those with low income.
This change could collectively forgive up to $39 billion in federal student loan debt, potentially saving borrowers at least $1,000 per year. For example, if you earn $32,800 per year or less (around $15 an hour), your monthly loan payment would drop to $0 under this plan.
Georgia, Maryland, and Louisiana are projected to offer the highest average federal student debt forgiveness, averaging over $54,000 per borrower, as reported by Scholaroo. According to Scholaroo data, these are the top 10 states projected to offer the highest amount of student loan forgiveness per borrower:
Georgia $55,206
Maryland $54,824
Louisiana $54,292
Utah $53,807
Colorado $53,658
Hawaii $53,373
Florida $53,343
Alaska $52,990
South Carolina $52,370
Tennessee $51,143
Keep in mind that borrowers with private loans won't benefit from Federal loan programs.
Bottom line
If you're looking to purchase a home and are feeling discouraged by the burden of student debt, you have options – moving across states to become a homeowner may be one of them.