The Best Credit Cards to Stretch Your Gas Budget Because Prices are Insane Now
Written by:
Harrison Pierce
5 min

read
2529 Views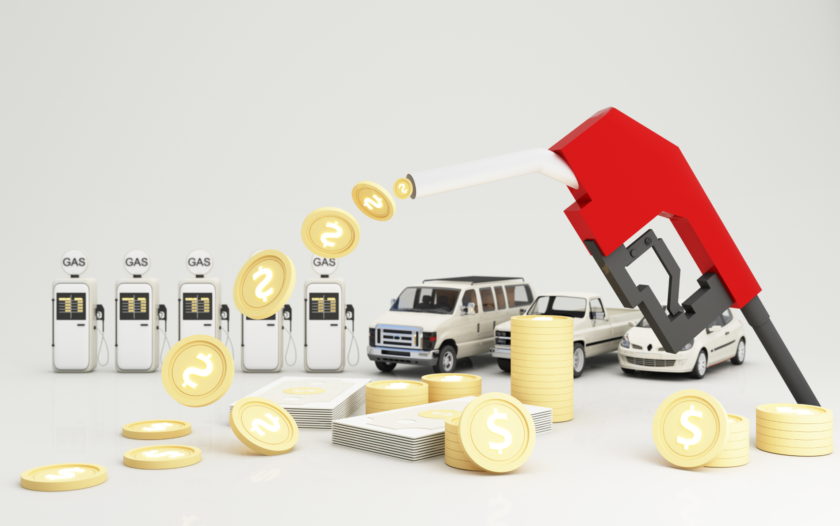 At a Glance
Gas prices are the highest they have been in years. This is having a direct impact on day-to-day life, and many are struggling to get relief. However, if you are willing to be a little strategic, you can notice big savings at the pump. We have rounded up our top four credit cards to stretch your gas budget this summer so you can enjoy travel without the stress.
Gas prices continue to climb
In the most simple terms, gas prices continue to increase because the cost of crude oil has continued to increase. The cost of oil has increased due to demand as traveling picks up following the COVID-19 pandemic, as well as from disruption in production due to the Russian invasion of Ukraine. The national average for a gallon of gas is around $5 per gallon. Some states are already seeing prices soar over $6 a gallon, and experts warn that the national average might increase to those levels as well.
The oil supply is 12% lower than it was this time last year, which is a major factor in these increases. If production does not increase and demand stays the same, likely, gas prices will only continue to get higher. It seems as though the increase in prices has not changed individuals' lifestyles or consumption of gas. Demand is still significantly higher than it has been in the past couple of years, as people are not only starting to travel but are also being required to come into the office for the first time since early 2020. There are now apps that help you find the cheapest gas stations near you or give you cash back for using a particular station.
Creators on Tiktok are using the increase in gas prices to share helpful tips on how to save money, like @glojays.
Citi Custom Cash: for gas only
The Citi Custom Cash card is a great option if you want a card to use exclusively on gas. It gives you 5% back on your highest spend category up to $500 each month. Although that is a low spending limit, if you are only using it for gas, you will likely not reach that amount. This means you can get up to $25 back each month on gas station purchases.
Apart from the 5% back, you also get 1% back on all other purchases. We recommend sticking to the 5% back and using another cash back or travel rewards card for other purchases so you can maximize your earnings. The card currently has a signup bonus of $200 after spending $750 on purchases in the first three months, which is easy to do. If you're looking for a card to use for gas and nothing else, this is the one for you.
Blue Cash Preferred from American Express: for commuters
The Blue Cash Preferred from American Express gives you a decent 3% back on gas stations, but there is a catch: no spending cap. This means you can spend as much as you need throughout the year on gas and never max out on your rewards. In addition to gas stations, the 3% cash back is valid on transit, which includes rideshares, parking, tolls, trains, and buses.
Apart from big savings at the pump, you also get 6% back at US supermarkets up to $6,000 per year in purchases, as well as 6% back on streaming services. For families or workers that drive a lot or are used to long commutes, this card is an excellent option to stretch your gas budget.
Discover It Cash Back: for flexibility
The Discover It Cash Back is great for those who want flexibility. If you tend to drive more during certain parts of the year and stay home during others, this card lets you activate your 5% back category each quarter, meaning you choose where you will get the most cash back. If you tend to take a lot of road trips during the summer, you can activate gas stations as your 5% back category for July – September 2022, then switch over to supermarkets for October – December as you get ready for holiday baking.
This card does come with a spending cap of $1500 per quarter to receive 5% back. Once you meet this threshold, all purchases come with 1% cash back. For a card with no annual fee, the Discover It Cash Back allows you to stretch not only your gas budget but your other budgets as well.
US Bank Altitude Connect Visa Signature: for travelers
Likely one of the lesser-known but greatest value cards on this list is the US Bank Altitude Connect Visa Signature. You get 4x points on travel, gas stations, and EV charging stations. There are no spending caps, so you can earn as much as you spend. Apart from the excellent points on gas, you also get 2x points on grocery stores, grocery delivery, and dining. Streaming services are rewarded with 2x points and an annual $30 credit for the streaming service of your choice.
There is a $95 annual fee, but that gets waived for your first year. To help offset this, you get a $100 statement credit towards global entry and TSA precheck, which all travelers know is worth it. For travelers, this card can help you stretch your gas budget and your travel budget.
Bottom line
Unfortunately, gas prices are higher than they have been in years and are only continuing to climb. Prices are, on average, $0.58 higher per gallon than they were just a month ago. If you are filling up a 13-gallon tank, that is an additional $7.54 that you are spending at the pump. Combined with record inflation, many people are looking for strategic ways to offset prices.
Strategically using credit cards is a great way to save money where you spend it most. Make sure you understand your spending habits before taking out a card so you can maximize your earnings.
TikTok's on gas: