What is a Gas Rewards Credit Card and How Does it Work?
Written by:
Malory Wood
4 min

read
1747 Views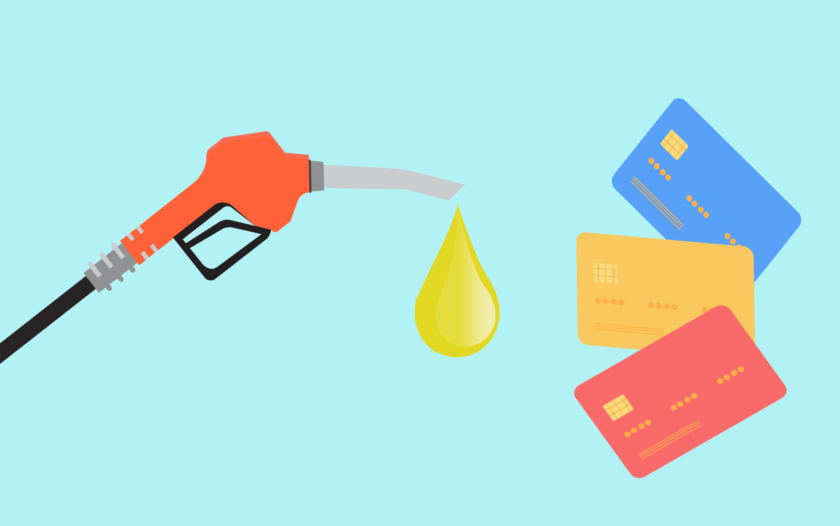 At a Glance
Spending money is a necessity—especially on must-have purchases. Why not get rewarded for every purchase?
Credit cards are a great way to receive rewards, points, benefits, and cashback. You have the choice of what spending category in which you want to receive rewards. So how about a gas rewards credit card?
Here is everything you need to know about gas rewards credit cards:
What is a gas rewards credit card?
A gas rewards credit card offers special perks when you purchase gas. You have the option of earning miles, points, or cashback when you buy gas. The more you spend, the more benefits you receive!
The best cards for gas purchases offer cashback that ranges between 1% to 3%. You may also be eligible to purchase in other categories with the same card. There are also options for consumers with bad credit!
How to choose the best gas credit card for you
With a plethora of gas cards to choose from, how do you know which one is the best for you? Here are several tips to make sure you pick the right one for you:
Do not get a card tied to a specific station
Station-affiliated credit cards can offer wonderful benefits—however, not everyone should go this route. First, know that you only receive these perks at that specific gas station. Only get a station-specific card if that is the only station you use. There are general-purpose cards available!
Pay attention to gas prices
Certain gas stations run their prices higher than others. Your best bet is to check the gas price forecast to ensure you are getting a card at a gas station that fits your budget. Check the terms of the gas credit card to make sure they align with the rewards you want.
Choose how many cards you want
Are you looking for a credit card specifically for gas purchases or general purchases? This will help you determine what type of card you are looking for. Compare different gas cards to one another to see which one fits your lifestyle and needs best.
Big sign-on bonuses
Look for a gas credit card that offers a big initial sign-on bonus. If you have good credit, opt for a card with excellent credit initial bonuses. You can earn up to $400 just for signing up!
Types of credit card gas rewards
Two types of gas rewards credit cards are available for you. They include:
Co-branded
General-purpose
Co-branded entails a card that is affiliated with only a specific store. These cards team up with traditional credit cards such as Visa and Mastercard. The general-purpose option teams up with traditional issuers such as Capital One or American Express cards. They allow you to use the card at multiple places and across multiple categories.
Pros and cons
There are many pros and cons of gas reward credit cards.
Pros
Save money
Many gas reward cards do not require an annual fee. Sign-on bonuses, discounts, rewards, and more allow you to pile up savings with every purchase.
Extra benefits
You may receive additional rewards across more categories when you purchase at the pump. The best gas reward cards allow you to utilize savings and benefits in more than one spending category for maximum savings potential.
Availability
Many credit cards require good credit. However, gas credit cards are more flexible. People with little or bad credit may still be eligible for a gas reward credit card. This card promotes healthier credit as well!
Cons
Limited sign-on offers
Many gas station cards do not offer sign-on or early spending bonuses. This is especially true for cards with 0% APR.
High-interest rates
Gas credit cards can fall on the higher side of APR interest rates. In fact, they can be as high as 20% APR!
Read the fine print
You cannot just go to the pump and save—you must read the fine print. It may be possible to only receive incentives during specific months of the year or you may have a cap-off limit on what you are allowed to spend.
FAQs:
What credit score is needed for a gas card?
You can apply for a gas credit card with little to no credit.
Should I use my credit card for gas?
When you use your eligible credit card for gas, you can receive rewards!
How do I apply for a gas credit card?
You can apply at a local branch or online for the card that fits you best.
Is getting a gas card worth it?
Yes, you can maximize spending at the pump by getting cashback, rewards, miles, points, and more benefits.