How Do Cash Back Credit Cards Work?
Written by:
Caitlyn Callahan
11 min

read
1361 Views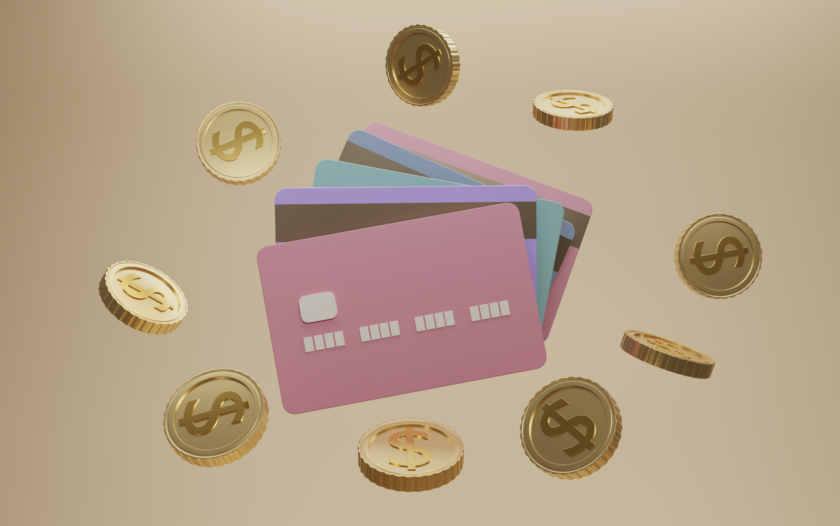 At a Glance
When shopping for a new credit card, you'll find there are many options available to you. One option is a cash back credit card, where you earn cash back on purchases you make with the card.
These cards often have additional perks or features, such as earning more cash back within certain categories, and understanding how they work can help you get the most out of them. In this article, you will learn more about:
What is a cash back credit card?
A cash back credit card is a type of credit card that pays you back a certain percentage of what you spend. For example, if your card offers 2% cash back on all purchases, you'll earn $2 in rewards for every $100 you spend.
The cash back can be earned as dollars or points. You're then able to redeem these rewards in a variety of ways, including a check, statement credit, or bank transfer, or via an online marketplace operated by the card issuer.
Typically, cards have a rate of 1%-3%, though they could get as high as 5% or 6% on certain special categories. While earning pennies on the dollar doesn't seem like a lot, it can add up quickly if you use the card for everyday spending or making large purchases.
How do the cash back cards work?
If you pay your balance off in full each month, avoiding any interest or fees, you may be able to accrue additional cash just by using your card. There are different categories of spending that may earn you a higher percentage of reward, and they can reward your spending in different ways.
1. Signing up
Before you choose and sign up for a card, take a look at your average monthly spending habits. Some cards tailor their rewards to specific types of spenders, such as those who travel or make purchases at certain stores. Be sure to find a reward that fits with your spending.
You should also make sure you know which card you want before you apply, because credit card applications trigger a hard credit inquiry which can decrease your credit score. Check your credit score prior to applying and make sure you meet the requirements for the card.
You'll also find some card companies offer a sign-on cash bonus or other perks to encourage you to get their card. Be sure to read the fine print about these offers. For instance, you may have to spend a specific amount within a certain period of time to earn the bonus.
2. Annual percentage rate (APR)
APR is similar to interest rate, but includes any fees and other charges. If you pay your balance in full and on time each month, you won't be charged interest. However, if you carry a balance from month-to-month, your balance will accrue these charges.
Avoid cards that have a high APR to begin with, especially if you don't know if you'll be able to pay the card off completely each month. The more interest you're charged, the better the chance that what you owe will cancel out any cash back rewards earned.
Cash back cards have a tendency to have a lower introductory APR when you first sign up, but then the APR increases after a certain period of time. Make sure to understand the ongoing APR, but your best option is to avoid carrying a balance altogether.
3. Fees
Some cards charge a fee each year just to keep the card open. Others charge late payment fees, foreign transaction fees, or other fees or penalties. Understand how much you'll pay in fees each year, and then calculate how much you're likely to spend and how much cash back you'll get. If you won't earn enough cash back to offset the fee, the card likely isn't worth it.
Your best option is to look for cards with low or no annual and other fees.
4. Earning points
The specifics of what and how much you earn varies by card. In most cases, you'll earn "points" that are converted to cash as you spend. But, be sure to pay particular attention to:
Whether the card has a limit or cap on how many points you can earn each month, quarter, or year.
Ways you're able to get the cash back. Be sure they offer more than gift card redemption and include options like check, direct deposit, or statement credit.
What categories or purchases earn more cash back, or if the rewards are a flat-rate for all purchases.
Where you're able to use the rewards.
How you're made aware of categories you can earn more rewards on, and how to opt into those rewards.
5. Payback rates
Cash back cards give you a percentage of what you've spent back. Most cards offer 1% or 2% rates, but it can vary by card and category. Compare cards with flat rates, different rates for different spending categories, and rotating categories that give higher rewards.
6. Redeeming points
Cards also offer different ways to redeem points, so compare your options and choose one that works for you and your needs, though in most cases, there are several options offered by the same card.
Also consider how often you want to get your cash back. For example, some cards may let you redeem points on a certain cadence, while others allow you to redeem whenever you want. Some require you to wait until you've hit a minimum amount earned.
Keep in mind that some cards allow cash back rewards to expire, or require you to redeem points before a cutoff time so read the expiration policy before applying.
How to earn cash back rewards with your credit card?
When comparing different cash back cards, keep in mind there are different ways you can earn rewards, including different spending categories that allow you to earn different rates. Research your options and find one that fits your spending habits.
1. Flat-rate cash back cards
Flat-rate cash back cards allow you to earn the same amount of cash back on every purchase, regardless of the category. Typically, this is 1% – 2%, but keep in mind that the cards with the highest rewards often have the best value.
Flat-rate cards may be good for people who don't want to spend time managing their card's rewards program. Plus, it's easy to compare these cards to each other and calculate exactly how much you'll earn on each purchase.
2. Tiered rewards cash back cards
Some cards offer different tiers of rewards depending on where you use the card. For example, you may earn 2% back on dining, 3% on gas, and 1% on everything else. The tiers can be different depending on the card.
Sometimes these cards have unlimited 1% cash back, but put a limit to the amount of other cash back you can earn each quarter or year.
Choosing a tiered rewards card is best for those who spend most of their funds on particular retailers or types of spending.
3. Rotating rewards cards
A type of tiered rewards card, these cards change their bonus categories throughout the year (typically every three months). The limited-time bonus categories usually offer higher rewards, such as 5%, but there also may be a limit to how much you can earn each quarter.
For some cards, the issuer picks the categories. For others, you may be able to choose from different options and tailor the rewards to your spending.
The downside to these cards is having to keep track of the changing categories, and you also likely have to activate them online in order to earn the bonus.
4. Category bonus cash back cards
These fixed categories offer cash back on spending in predefined categories like travel, groceries, gas, dining, or entertainment. These amounts may be higher than flat-rate cards, but it's up to the credit card company to determine what the categories are and which merchants are or aren't included.
These cards also may offer cash back on specific bonus categories at a much higher rate, such as 6%. These help you earn more cash back, but you still have to keep track of the categories and activate them.
How can I redeem my cash back rewards?
Cash back credit cards have multiple ways you can redeem your earned rewards, including statement credit, online or travel purchases, by check or deposit, or gift cards. Choose a card that allows you to redeem your rewards in a way that makes sense for you.
1. Statement credit
Statement credits allow you to put your cash back rewards toward paying off your credit card bill to lower the amount you'd have to pay. For example, if you have $50 in cash back and your bill is $500, you can put the $50 toward your bill and you'd only owe $450. This is a simple, valuable way to redeem your rewards and make them work for you.
2. Online or travel purchases
Some issuers have an online marketplace, operated by the issuer, where you can shop and redeem your rewards. Much like an Amazon experience, you can browse a variety of items and use your cash back to purchase items you like.
Others allow you to redeem your rewards in the form of travel purchases, such as airline tickets or hotel rooms. Your rewards may stretch further this way, but make sure to compare whether you'd be better spending the money outright or using rewards.
3. By check or deposit
If you choose, you can receive your cash back via a check or direct deposit into your bank account. To get this set up, log into the card company's website and choose how you'd like to redeem the rewards. Enter your mailing address if you want the rewards mailed to you via check, or your bank account information if you prefer them to be directly deposited into your checking or savings account.
4. Gift cards
Some credit cards allow you to redeem your cash back rewards as gift cards for certain stores or brands. If the card has this option, make sure the places you can get gift cards for are ones you shop at.
Related: Can You Get Cash Back Off of a Gift Card
How to maximize cash back rewards?
Cash back credit card rewards can add up quickly over time, but there are additional ways to maximize your rewards to make sure you're earning as much as you can and getting the most out of the card.
1. Choose a card that fits your spending. Before applying, analyze your spending and put your most common expenses into categories. If you spend more on gas and dining, choose a card that offers higher rates for those categories. Or, if you've been doing a lot of home improvements and cooking lately, your card should prioritize home improvement and grocery categories.
The important thing is to choose a card that rewards you for spending in categories you're already spending in. If the categories aren't places you typically spend, you may miss out on rewards opportunities or find yourself spending unnecessary funds.
2. Know the terms. Be sure to read your card's agreement and know what does and doesn't count as an eligible purchase, how to choose bonus or rotating categories, how and when you can redeem your cash back, and if there are any limits to how much you can earn. Also know if your cash back expires.
3. Keep track of bonus categories. If your card does offer bonus or rotating categories, keep track of what they are and when you can enroll. Don't miss out on earning those extra rewards.
4. Time your spending. Better yet, if you can time your spending with those bonus categories, you can maximize your earnings even more. For example, if the bonus category in April through June is at home improvement stores, save your updates and home projects for that time so you can purchase your materials and earn extra cash back.
Or, if gas is rewarded higher July through September, plan your road trip to fall within those months so you can earn more on your gas spending.
FAQs
What credit score do you need for a cash back credit card?
Most rewards credit cards require a high credit score to qualify, which often is 670 or higher. The higher your score, the more likely you'll be eligible for cards with better or more valuable perks. You'll also qualify for lower APR.
How to use a cash back credit card?
Use a cash back credit card on your regular, everyday spending and earn points, which you can redeem for cash back, as you go. For each purchase, you'll earn a certain percentage of cash back depending on the spend category. You can then redeem that cash back in the form of a statement credit, check, direct deposit, or gift card.
How to effectively use a credit card with cash back?
It's most important to avoid cards that have high fees, and to avoid carrying a balance on the card. If you don't pay your balance off in full and on time each month, your remaining balance will accrue interest, which could outweigh any of the rewards you earn. Also be sure to choose a card that fits your spending, read and review the terms carefully, and optimize your spending to align with bonus categories.
How to use the cash back on a credit card?
You can use the cash back however you see fit. If you choose a statement credit, it will help you pay off your next bill. If you get a check or direct deposit, you can use the funds on whatever you want. Gift cards can only be used at certain retailers or brands, so be sure to choose one where you spend. Or, if your issuer hosts an online marketplace, you can shop for items there.