What It's Like To Date Someone With Debt – And Survive
Written by:
Anouare Abdou
4 min

read
4479 Views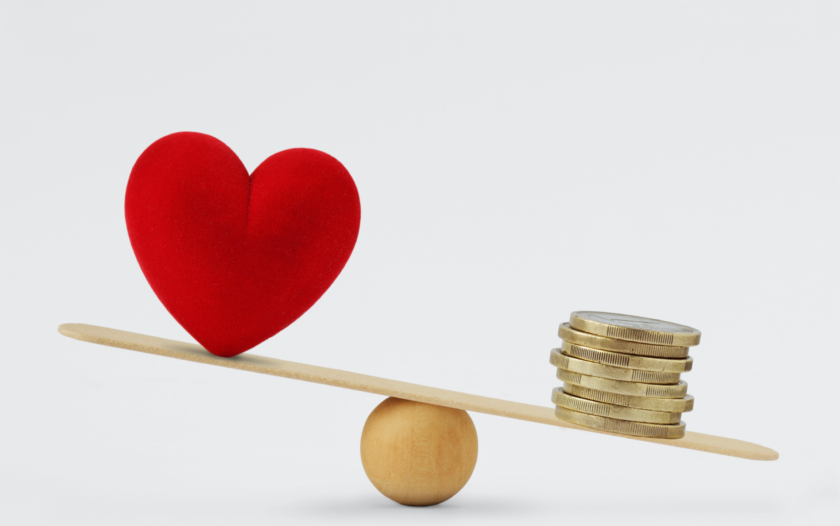 At a Glance
You swiped right on each other. You went on several dates. You are now building a relationship, which includes many firsts that are both nerve-wracking and butterfly-inducing: The first time meeting each other's friends and family, the first trip together, the first time you say, "I love you," and…the first time you talk about money. What if you find out that the person you're dating is in a lot of debt? Is it a dealbreaker for your romance? If you're envisioning a future with them, is paying off debt something you can or should support them with?
Discovering the Person You Love Has Debt
Nick Coleman, CFP® at Bonfire Financial, worked with a young couple who had just gotten married–and it was only then that the wife discovered that her new husband had an extreme amount of credit card and consumer debt. Based on this experience, he recommends having a discussion about the debt before tying the knot.
"It is not an easy path to get on, but it gets harder with time. The sooner the couple can have a serious conversation and take action on debt, the better for their finances and the better for their relationship," he says.
The truth is, there is no one-size-fits-all answer in terms of what to do once you discover that the person you're dating has debt. Money is important in relationships, and is also a huge factor in divorces. Having similar views around money and spending habits can determine how compatible you are for building a life and sharing finances. To help you reflect on the topic, here is what it's like to date someone in debt–and how to navigate this as a couple.
How to Help a Partner With Debt
Kate Smith, Director of Marketing at Compliance Line, found out her now-husband had a lot of debt while they were dating.
"It was love at first sight. Fast forward a year, and we were already talking about the future. I was 27 years old, had a great job, a checking and savings account, a 401k, and a very healthy credit score," she shares. "As a specialist in the Army with a deployment and few moves under his belt, Jon had let some bills slide. OK, not some, a LOT of bills. So as we sat on the couch talking about marriage, kids, and our exciting life, I had to ask. 'What's your credit score?'"
The answer stopped Smith in her tracks. Jon looked at her as if she was speaking in a foreign language, and said he didn't know his credit score. "Maybe good?" he added.
"I loved him. I knew my future was with him. But did I want to tie my name, my responsibility, my future, to 'maybe good?' I didn't. And I believe my reaction helped ensure that our relationship went the way it did," says Smith.
"I took a deep breath and told Jon that I had been building my financial profile since I was 18, just as my father had taught me to do. And if there was a true path to our future, we would need to catch him up to where I was."
She assured her partner that she would be right by his side to help, facilitate and guide the process of building his credit score back up without judgment. "And truth be told, that part was hard. Because as he did open up, share his score, bills, and the rest, I wanted to scream," she recalls.
From learning about small bills left unpaid to decisions like co-signing financing for an unreliable friend, it was hard for Smith, who had a radically different approach to money, to relate to her partner's financial past. But she was able to find a constructive perspective on the matter instead of criticizing him or breaking up with him. "None of this was with bad intentions. This isn't a chronic issue that needs an intervention. This needs understanding, coaching, and teamwork."
Dealing with the Issue Can Bring You Closer as a Couple
Together, the couple downloaded Jon's credit report and worked on repairing his credit as a team, from writing letters and making calls to documenting everything. "Over the course of a year, he was caught up on outstanding bills. His score was up by a ton. And, most importantly, we were both feeling more confident about the future we were carving out for ourselves," says Smith.
The experience has brought the couple closer and instilled strong financial habits in the relationship, such as making a monthly budget and setting financial goals.
And Smith is glad she stuck by her husband's side and addressed the debt as a team: "My advice: Don't throw out the amazing partner with the bad credit. Maybe they didn't get the lessons you did. Maybe they hit some rough spots. But anyone who is willing to fix the issues is someone worth investing in. Emotionally and financially."